WHY CHOOSE STUDENT CRIBS
Student Cribs offer comfortable, well-equipped houses in the best locations in university cities and towns throughout the UK. Choosing Student Cribs gives you a better standard of living, while also giving you the peace of mind that you are living somewhere secure. Enjoying your accommodation will ensure you get the most out of your time at University.
INTERIOR DESIGNED HOMES
CLOSE TO CAMPUS
NO FEES & NO DEPOSIT
24/7 CUSTOMER SERVICE
Superior Management and Maintenance Via Our Bespoke Tenant Portal
Student Cribs' tenants enjoy a much easier and more efficient management and maintenance experience thanks to our custom portal.
Your portal helps you to:
Report jobs in your crib
Track progress of any reported jobs and see when maintenance personnel are due to attend
Speak directly with your property manager on-demand via live chat
Keep track of your upcoming rent payments and access a full statement of your account
View important documents related to your property and tenancy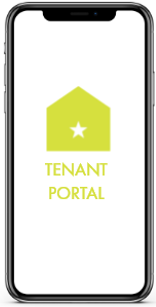 Really reliable for students, and any reported maintenance is carried out quickly and effectively, keeping to Covid-19 guidelines. Would definitely recommend to other students.
Well worth the money. I am currently living in my second student cribs house. The decor is modern and homey. Any issues that arise can be flagged up easily to the team by the portal and are dealt with very quickly. Would definitely recommend.
Gorgeous house, modern and warm. Students cribs always answer our queries quickly and have been really helpful. They send out surveys regularly to ensure student voices are heard. Best agency I've had in my 4 years at uni.
Great quality student living clearly maintained to a very high standard.
Student Accommodation in 24 UK Cities