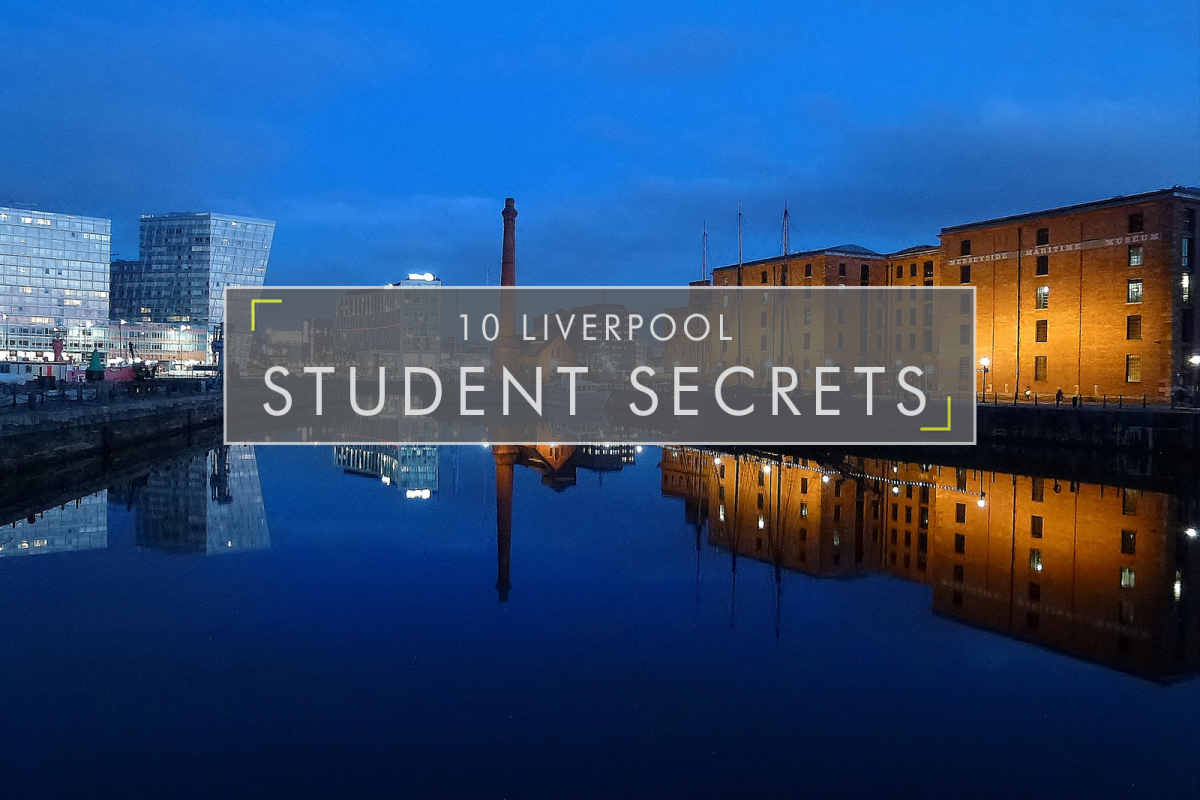 10 Liverpool Student Secrets
By Student Cribs | September 4, 2017
Liverpool is home to some great bars and restaurants, where there are endless things to do whenever you want. But sometimes it's fun to try something new and different, perhaps something that not many other people know about or are aware of, and that's where we come in. This post shares some of our fave finds in Liverpool that you may want to try, so gather up your friends and get started!
Though a little on the pricier side, arguably this restaurant is totally worth it. Ideal for special occasions like birthdays or getting that 1st on your essay even though you were convinced you had failed miserably, this place is worth a try.
Open between March and October, this quirky little outdoor bar which specialises in gin as they serve the classic G&T as well as other cocktails, this is a great hidden gem.
This refurbished car park now serves as an outdoor bar with live music. If you've heard of and loved The Kazimier, which was one of Liverpool's beloved live music venues that closed its doors recently, you'll love the vibes of this place.
This bar, restaurant and music venue, though it is well known for is delicious food! It also boasts a lovely outdoor area, perfect for the hotter months.
This rooftop bar has gorgeous views of Liverpool and with the beautiful décor it only looks better in the evening. Perfect to hang out with friends after a busy day revising for those exams.
This hidden bar isn't hidden in a particularly secretive way, as a staircase will lead you straight there. This affordable little place specialises in absinthe and is located right in the city centre so you can pop in whenever you'd like.
This roast menu is a must-try and puts all other roasts to shame (don't tell your mum!). You can grab a whole roast chicken for £40 which serves 4 people, so at just £10 each, you and your mates will be making regular visits.
One of Liverpool's oldest warehouses, this converted bar and restaurant is worth a visit. With industrial style décor to go with the setting, the food is happily affordable and worth a try.
Housed in a Victorian prison, this snug bar pays homage to the era it was built with their cocktail menu. This unique experience is
They pride themselves in striving to do their best with everything they serve to their customers as they are independent and you'll find no other. While Starbucks may sound appealing, give this place a try and we are sure you'll have found your new fave.
Home of the 'Maclair' which is an éclair/macaron hybrid and was invented right here, this independent bakery is sure to make you drool all the way back home.
! Want to write articles for Student Cribs (and get paid for it!)? Please fill in this short form !
Looking for a house in Liverpool? Check out our gorgeous Student Cribs.