10 Things Every Bristol Fresher Must Do
By Student Cribs | October 28, 2016
If you're embarking on a new journey as a student at Bristol University then you will be glad to know that Bristol as a city has a lot to offer. It's bursting with culture and exciting things to do from every angle of the city. That's why we have compiled a few things that all Bristol students should do in order to get the most out of the university years.
1. Go to a festival
Bristol has a variety of different festivals from the renowned international Balloon fiesta to the harbour festival. These festivals happen throughout the year and are a good way to meet new people while enjoying a bit of culture. The Encounter festival is the UK's leading short film and animation festival, this is an inspiring event which celebrates the work of upcoming filmmakers.
2. Walk on the Downs to De-stress
Whether you're into walking or not the downs is the perfect place to de-stress from your hectic student life. The Downs covers a vast area of acres and is perfect for a Sunday afternoon picnic in the summer or a stroll to get some fresh air. It's also very scenic!
3. Go on a date to the old vic
The old Vic is one of the oldest continuously-running theatres in the UK; it hosts a handful of theatre productions which provide great entertainment. A perfect romantic setting!
4. Go clubbing
Bristol is a vibrant city full of life. So theirs no doubt that its students enjoy its eclectic mix of night clubs. 'Bunker" is one of the most popular student clubs with its renowned cheap shots from £1.50 and drinks also at the same price. A perfect place to go if you're wanting a great night! Located on the 'triangle'.
5. Have a Jason Donervan kebab
After bunker it's a student tradition to have a Jason Donervan kebab. The kebab is probably the best in Bristol and tastes even better at 3:00am. You will probably make new friends as you stand waiting for your kebab!
6. Ride on Thekla
This is a unique party boat which floats on the east mud dock and has not one but THREE clubs. You know that you're in for a good night if you go, and it's especially good if you're on a cheap budget as entrance is only £5 after 10pm.
7. Take a Banksy walking tour
Banksy first made his mark in Bristol, so as you can imagine most Bristolian's feel quite proud of that. Banksy is one of the most talked about artists of the 21st century with millions wanting to know who is behind the name. So in Bristol it doesn't come as a surprise that the city has much to offer in showing off his work. To take the walking tour most people download the app.
8. Have revision breaks
Mocha Mocha is a small coffee house which has the best coffees. If you want to unwind after a long day of lectures it's a fabulous place to sit with friends and have a catch up. It has student friendly prices so it shouldn't break the bank!
9. The Clifton suspension Bridge
This bridge moves! The suspension bridge spans over the Avon gorge and is the heart of the city. This magnificent structure is definitely worth seeing especially if you're into architecture. You can go on the bridge and sometimes you can feel it swaying from side to side.
We hope you have enjoyed reading about some of our favourite things to do in Bristol.
Thinking about where to live next year?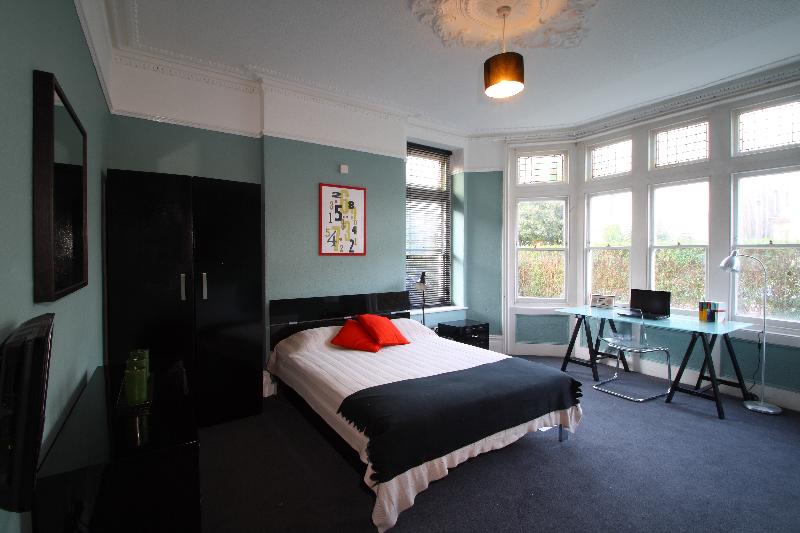 Check out our Bristol student houses before they're all gone.