10 Things Every Liverpool Student MUST Do
By Student Cribs | January 31, 2018
So you've just arrived to the buzzing city of Liverpool with new sights, new people and your new life as a student. Although this may at first feel nerve-wracking, fear not for the city of Liverpool is one bursting with activity from the vast selection of bars, clubs and restaurants to its museums, gigs and concerts! Whether you're a fresher or you're well into your years at university, this guide provides 10 popular hot spots as well as the hidden gems Liverpool has to offer.
The Baltic Triangle: be there or be square
An area of versatility, the Baltic Triangle undoubtedly is a great social space that accommodates to a vast variety of interests such as its iconic music events hosted by artists such as Jorja Smith, Tom Zanetti and Mungo's Hifi. The Baltic doesn't stop at just nights out to watch your favourite DJ or singer; it is the home of Ghetto Golf, the Baltic Market (which sells mouth-watering halloumi fries) and countless unique places to grab a drink – including the most recently opened Peaky Blinders bar which will please the Shelby fangirls and guys out there.
2. Find some vintage gold at Bold St
You're not a uni student until you grab yourself a vintage piece of clothing at an absolute bargain, and what better place to find it than Bold Street. The multiple vintage stores down this busy, quirky street are guaranteed to help you dress to impress your fellow students – it's also great for finding funky, original pieces for those who go the extra mile with an individual style. After a spot of retail therapy, there are plenty of restaurants to stop by and visit; Love Thy Neighbour being one of the stand-outs for it's healthy, vegan menu in a modern, sleek interior with pink-toned lighting and ceilings full of plants and greenery.
3. The hidden gem that is Lark Lane
In need of a cute date night? Lark Lane is a neat retreat not too far from the busy city centre – this hidden gem is perfect for an alternative meal and drinks, but surprisingly can be often overlooked by some students. The pubs and restaurants offer a superb, relaxing evening ideal for those looking to discover something different and quieter from the mainstream locations in the city centre. Places such as The Writer's Block are great for not only evening dates accompanied with a range of cocktails and the friendly dog that roams the cafe, but also is the perfect place in the daytime to study with a coffee in one hand and a book in the other.
4. Broke students' paradise: £1.50 pints at Brookhouse pub
Admittedly, we can expect that there will be times when the funds become a bit tight – yet fear not, for the Brookhouse, a large pub buzzing with sociable students, offers £1.50 pints every Thursday to all in need of cheap drink; let's be honest, it'd be rude not to join your mates for a social at that price!
5. A stroll down to the Docks
Woken up late and realise your parents are visiting? Need to avoid the rents seeing the abhorrent state of the kitchen? Take them on an afternoon outing to the Liverpool Dock's picturesque views paired with nearby galleries and museums such as the Tate Modern, The Beatles Story museum, The Museum of Liverpool and the Maritime Museum, and get cultured on the city. Even better, the Tate Modern is free!
6. Shopping, cinema & restaurants: Liverpool One and only
The iconic feature of Liverpool's regenerated city, Liverpool One is a huge shopping complex that occupies all the high street stores your brain can stretch as far to think of. There is also an Odeon cinema in the midst of this complex, which offers an added luxurious experience with its gallery, overlooking the docks and cityscape with unlimited popcorn, nachos and drinks – this is all before you've even started watching the film! Visiting Liverpool One can be especially fun at Christmas time, as the addition of Christmas markets and karaoke bar underneath a huge lit-up tree, makes for a very festive send-off before you are due to go home for Christmas. Take caution wandering through this shopping utopia, because you won't make it through without making at least one purchase, especially with the additional student discount on those jeans you've had your eye on since you walked into Topshop/Topman…
7. Unleash the inner Britney or Bieber at your very own Concert (Square).
Concert Square a.k.a the streets of Ayia Napa brings your party holiday back to Britain. A club for every music taste, all within walking distance of one another makes this lively space ideal for bar crawls and socials. Whether you want some shisha and a fruity cocktail outside of Soho or you're ready to cut some shapes in Heebie Jeebies, this is a place guaranteed to have you coming back again and again for more good vibes and cheap drinks with your best mates. Brooklyn Mixer, Juicy, Heebie Jeebies, Level and Ink are just to name a few of the countless clubs in and around Concert Square, with the new addition of the Coyote Ugly bar – now it's only a matter of time before you venture down.
8. Get cosy at the Cavern Club
For over 50 years the Cavern Club has seen many iconic musicians' past through its doors starting out their careers such as the Arctic Monkeys and of course, the Beatles. Visiting here is an absolute necessity to experience the fresh talent Liverpool has to offer with free live acts every night of the week, with an ultimate mixed bag of music whether it be rock, indie or a simple acoustic solo. This is the cornerstone of Liverpool's musical talents, so get yourself down and grab a drink, as you may be one of the first to discover the next big rock'n'roll superstar perform before your very eyes.

9. St Patrick's Day FTW
17th March – all you need to know is to save the date and be in Liverpool when the day parade comes. The city saturated in colours of green, symbols of clovers, logos of Guinness and the Irish flag – St Patrick's day is just as festive and celebrated in Liverpool as if it were a second Christmas… only this time, there's not so much Santa elves but more leprechauns frolicking about city centre. Also known as the capital of Ireland, Liverpool had an increasing population of Irish immigrants, which makes this day so significant and personal to the many Scouses' who come together in their thousands to party, drink and carouse. Whether you're Irish or not, head down to McCooley's and join the celebrations for a day (and night) to remember.
10. Hold the phone – where is Ex-Directory?!
A cocktail bar with eccentric, fun drinks and a great find for birthdays and special occasions– that is, if you can actually find it! There's one thing that makes this bar unusual and unique from all the others in Liverpool: it's in a secret location unknown to the general public – weird right? In order to enter this hidden place, you and your friends must search for a stand-out red telephone box, and then call the bar to make your reservation and be let inside. This quirky entrance adds an exciting, alluring twist on what would usually be your average evening drinks. Liverpool's best kept secret is causing a stir around who can actually enter this exclusive bar; question is, can you do it?
Narrowing the list down to a mere 10 is especially difficult in a vibrant city crammed with a multitude of activities and places to visit so get exploring, try something new and make memories to last a lifetime!
! Want to write articles for Student Cribs (and get paid for it!)? Please fill in this short form !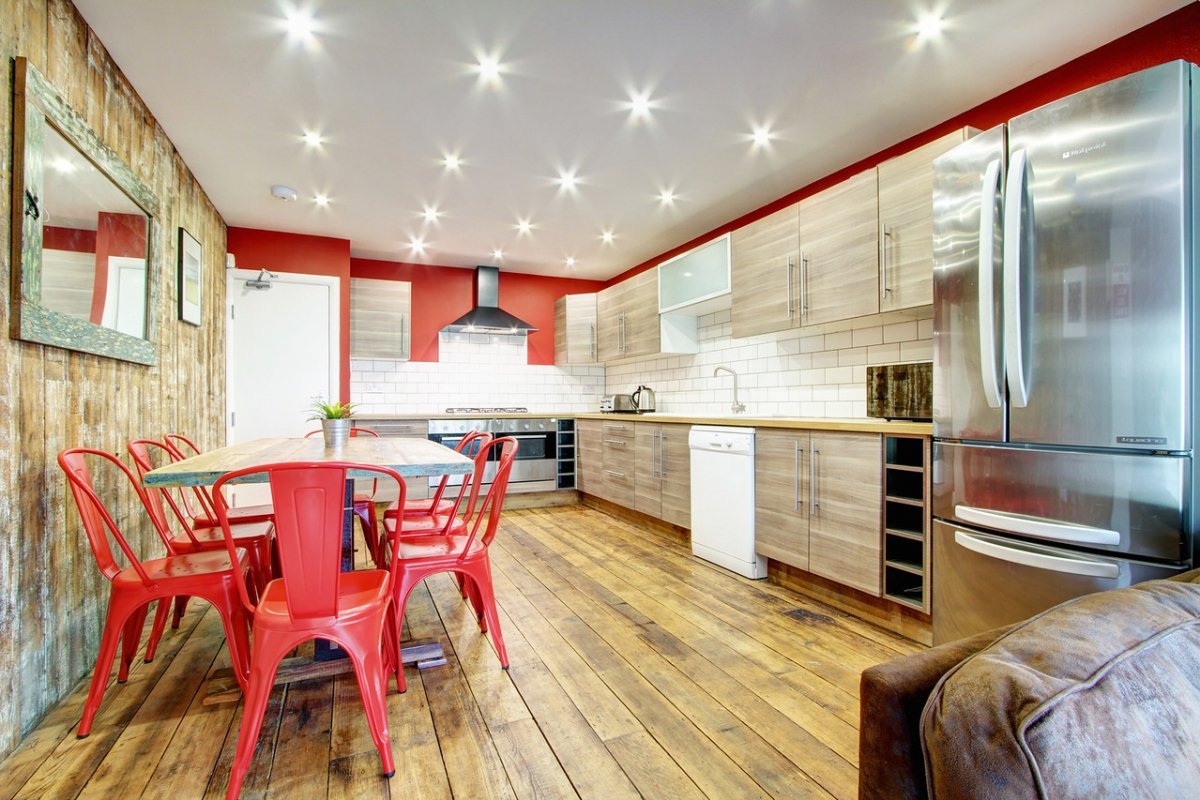 Looking for a place to live next year?
Check out our amazing student houses and make an enquiry before you're too late!