8 Things Every Leeds Student MUST Do
By Student Cribs | October 5, 2016
Leeds is a fantastic and vibrant city, filled with life and with so much to do and before you know it, your three years will be over! Time flies when you're having fun so make sure you're making the absolute most of what this amazing city has to offer. We've compiled a list of our top 9 things that we believe every Leeds student must do, so make sure you check them all out!
1. Have fun at Brudenell Social Club
Leeds is a very musical city that welcomes up and coming musicians and bands. Situated in Hyde Park, Brudennel Social Club hosts live band gigs, serves cheap drinks and has a great atmosphere, making it a perfect location for students. The venue doesn't impress from the outside, but it's a wonderful place to meet other people and simply have fun, so don't miss out.
2. Pull an all-nighter in Edward Boyle library
Alright, maybe an all-nighter seems a bit too far. But what kind of Leeds student are you without spending a good share of the night there with other students? Considering how fabulous the building looks after refurbishment, it might as well be more comfortable for studying than your room in halls…
3. Join the biggest pub crawl – Otley Run
If you have spent some time in Leeds already, you've probably heard of this massive outrageous drinking challenge. It's similar to the hop-on-hop-off bus tour, but without a bus and also involving pints. Starting off in Headingly around 3pm, your group will visit as many pubs as possible, while exploring Leeds. Look after your liver and…this leads us to the next point.
4. Go to Popinas for a hangover cure
In the aftermath of the Otley Run, your body will be desperately asking for a refuel. Return to Hyde Park and visit Popinas – a great place for cheap and filling breakfasts, perfect for recovery. This spot is also known for its Mega Breakfast, a giant plate of protein-rich food.
5. Have a date at Hyde Park Picture House
One of the cosiest cinemas in Leeds screens a mixture of classics, independent and mainstream movies, and it is perfect for first dates. There's a great variety of films, comfortable seats and also a student discount! What more could you want?
6. Attend Leeds Varsity
It's the city's biggest student sporting event that embraces rivalry between the University of Leeds and Leeds Becket University. Varsity includes 25 different sports all in one day and the entry to spectators is free.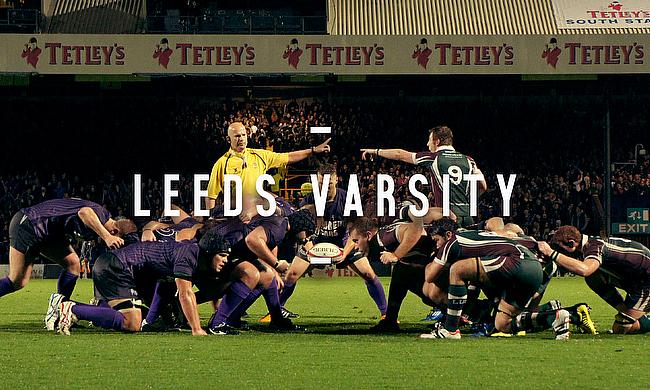 7. Have a Yorkshire Roast dinner at Whitelocks Ale Pub
Hidden down the alley, Whitelocks is the city's treasure and the oldest pub (301 years, to be exact). Living in Leeds without visiting it would be a crime.
8. Watch a show at the Leeds Grand Theatre
Explore a cultural side of the city and visit a theatre for opera and ballet, West End musicals, dramas and classic favourites in concert. Trust us, even if you aren't a fan of shows, musicals will definitely bring you tears of joy. Besides, the interior is impeccable and its worth it for instagramming.
To round the number, add your own 10th thing to a bucket list! Enjoy your university years and during that time discover more of Leeds, because this vibrant city has a lot to offer.
Thinking about where to live next year?
Check out our amazing student houses in Leeds here.