Liverpool's Top 10 Restaurants for Students
By Student Cribs | February 6, 2018
One thing anyone and everyone takes away from their stay in Liverpool is the countless number of restaurants available to explore in and around the city centre. As we all know, this can be especially tempting if you're a student who is slowly getting sick of eating pasta for the third time this week. Treat yo'self and have a read of the top 10 restaurants for students like yourself to find the perfect place to satisfy your appetite (and perhaps your wallet too!). Also keep an eye out for the more indulgent restaurant ideas for impressive dates, special occasions or those who are just looking for a night with a lil bit of added luxury.
1. Have trust in the Crust: Liverpool's new beer and pizza restaurant
Throw aside all those takeaway leaflets stacked up by the door, as Crust is a one of a kind restaurant with a huge selection of your favourite pizzas to devour and refreshing beers to glug; this is a student's favourite meal… but upgraded! The menu is of great value and variety by embracing all the Italian classics: you even have four different types of pizza crust to choose from!
2. Get a belly like Baloo at Mowgli's
Nisha Katona, founder of the Mowgli restaurants, brings the rustic, traditional dishes from her Indian heritage to Liverpool and elevates them in the unique, modern interior of her restaurants. This type of Indian cuisine is packed with flavour, spice and rich colours in all the healthy ingredients used, plus there are vegan options available too! No reservations available? No worries, Liverpool is lucky enough to have two Mowgli's. Recommendation: Goan Fish Curry and Elephant brand Roti bread.
3. Fully cooked after a night out at Camp and Furnace? You should try their Sunday Roast…
Sunday is Sabbath – the perfect excuse to ignore the contents of the fridge and cupboard and venture straight to the Baltic Triangle for a big Sunday roast lunch. Camp & Furnace is student-central, where you can tuck into a hearty 3-course meal for £25. It's open from 12 until 6pm, so if you can't get enough of the music events held at the venue, it's time you tuck into the sticky toffee pudding!
4. Cheap and cheerful: Cafe Oro
Smithdown Road: a popular area for student living, is home to Café Oro: a quick and easy go-to place for grabbing a coffee, a fry-up or even dinner. The prices are cheap as chips with meals averaging around £7.00-£10.00 for the mass of food provided – you will not leave feeling empty-handed or empty-stomached from this restaurant!
5. 'Join the Club (House), we've got jackets'
Amid the clean-cut, modern Liverpool One shopping complex, stands the classy Club House with a 1920s young-Gatsby feel to the interior. A short walk from the Liverpool docks, the Club House keeps in theme with a boathouse aesthetic to the restaurant. The huge variety of dishes on the menu means that if your mate is a fussy eater – this place is a safe bet!
6. Come to Our Kitchen, when you can't face yours
Renown for its power juices and revitalising smoothies, Our Kitchen provides the needed health-kick to assist with your studying, fitness or even cure your hangover. Looking for a modern, minimalist style restaurant with a gluten-free selection? Our Kitchen is the answer, ideal for nutritious but also delicious food. Juice recommendation: Urban Sunset and Buddha Beauty.
7. Let loose at Moose Coffee
Located in three different areas of Liverpool (Hope St, Dale St and Crosby), this café gives Liverpool a flavour of Canadian and American breakfast culture with cheese, bacon, eggs and all the maple syrup in-between. With over 25 all-day breakfast options available, any student (whether they are an early riser or afternoon snoozer) will find the perfect breakfast, brunch and lunch right here!
8. Naked Lunch Cafe (note: the clothes stay on)
Along the stretch of Smithdown Road is the perfect alternative study space when you can't face the university library: The Naked Lunch Café. The food is homemade and hearty, which goes down swimmingly with some of the popular and refreshing sangrias! Evening entertainment is also covered with live acoustic acts, art exhibitions, film screenings and much more. Check out their twitter for event updates: @nakedlunchcafe.
9. Calling all carnivores to enter the Meat Factory
This restaurant does not mess around when it comes to portion sizes of its burgers and fries – so if you're someone with quite the appetite, get down here and grab a 'Brooklyn Big Ass'. With a U.S.A. aesthetic to the interior and menu, it will feel as if you're about to enter a Man Vs Food challenge after ordering. Not to mention their most famous hoi sin duck chips high in demand and packed with flavour.
10. Time to enter The Tavern
Multi-award winning restaurant; the Tavern greets you with a warm welcome and serves you whole-hearted, Mexican cuisine. A full brunch menu as well as a dinner menu, the Tavern has been awarded the nation's best breakfast 2 years running, which is why this place is an absolute must to visit! Every week hosts 'Phat Tuesdays' which is perfect for bargain-hunting students, the cocktails are half price and there are also free shots and snacks – so go get them before someone else does!
Whatever your requirements are for a morning, lunch or evening meal, there is sure to be a few options from this list of restaurants and cafes that will have a lasting impression on your dining experiences in Liverpool whether it be price point, quality and quantity!
! Want to write articles for Student Cribs (and get paid for it!)? Please fill in this short form !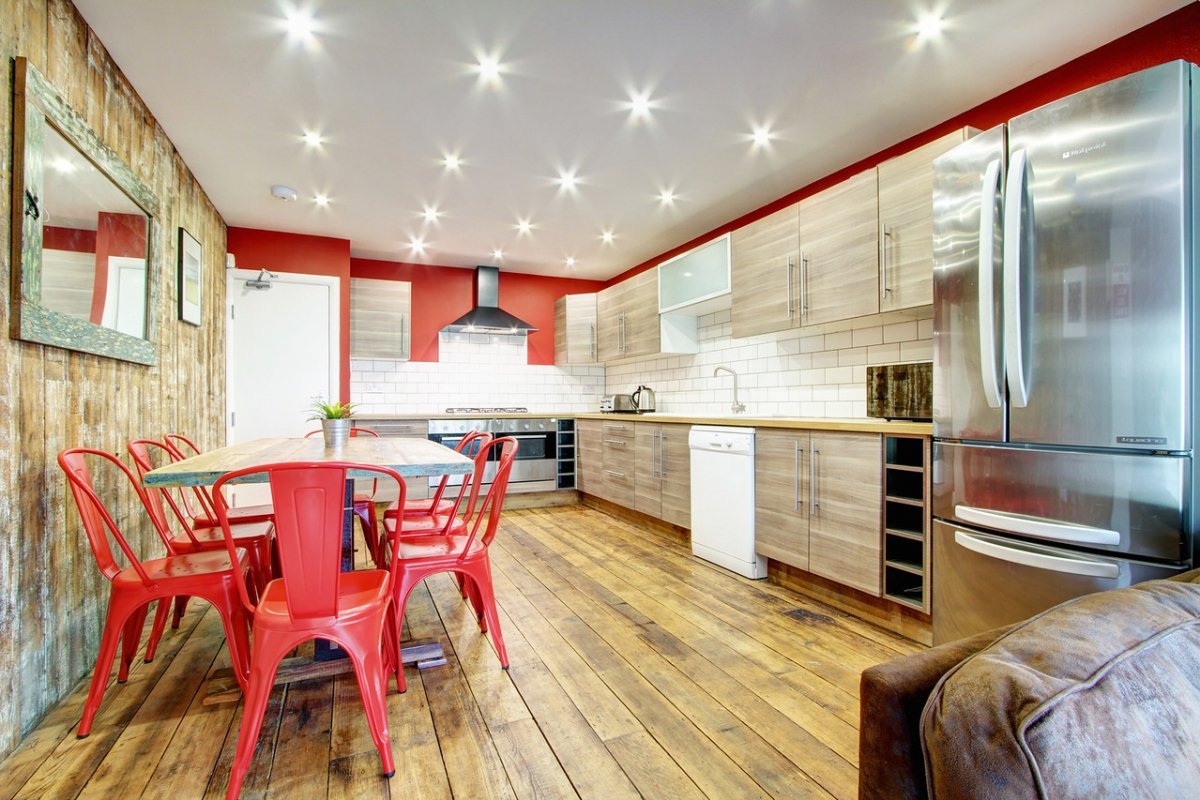 Looking for a place to live next year?
Check out our amazing student houses and make an enquiry before you're too late!