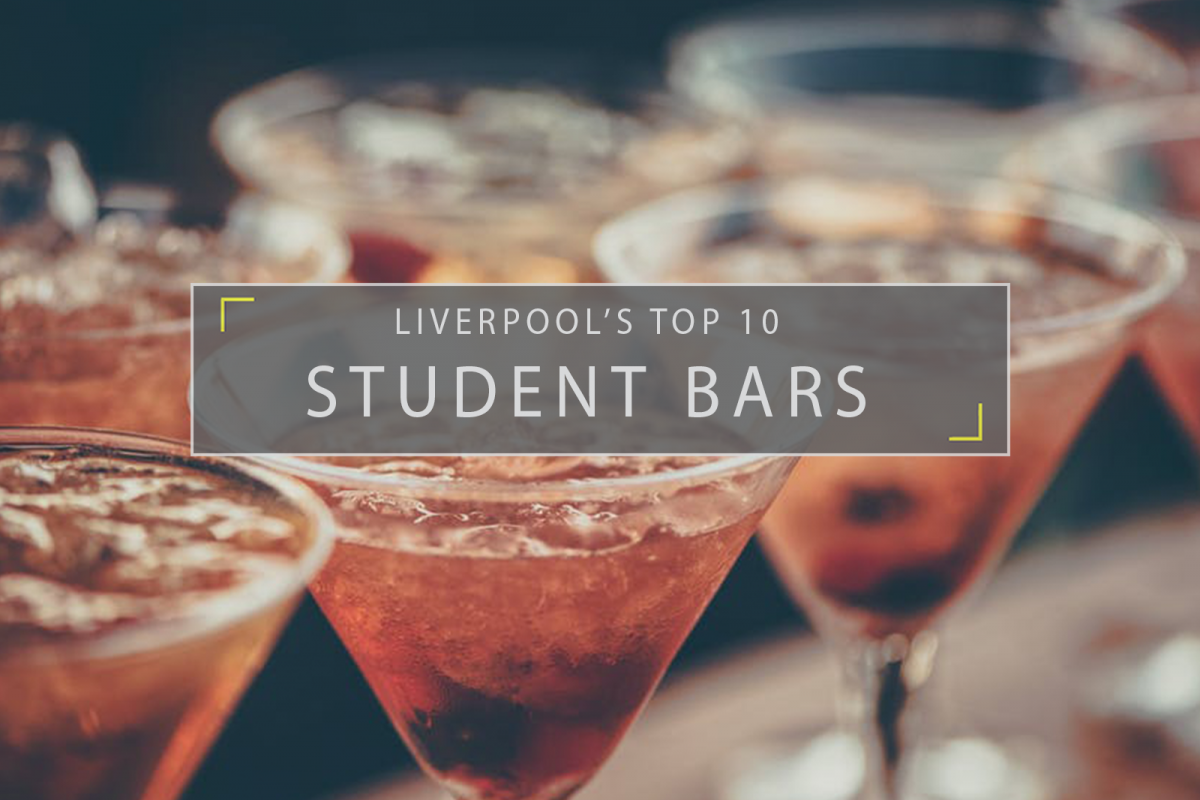 Liverpool's Top 10 Student Bars
By Student Cribs | February 13, 2018
To stumble across a bar in Liverpool is perhaps the easiest of tasks any person who visits can do, however, to find the perfect bar to suit your night is the more difficult task. Students often look for cheap bars with an energetic atmosphere – this guide will help narrow down these bars you're in search for, but also fill you in on the offers and individual perks these hot spots have in store.
1. The Font A short walk from the University campus, this student-friendly bar caters to both your taste buds and your wallet. This is one of the cheapest bars for students in Liverpool, with jazzy cocktails and brightly coloured shooters from as little as £2! Want to make an evening out of it? You can watch Live Sports, play Mario Kart or join in on the weekly quiz nights. This bar is straight-forward, simple and dirt cheap!
2. Red Door What lurks behind the great Red Door, is an upbeat bar with plenty of floor space to strut your stuff and dance! With 3 bars over 2 floors, you'll never waste time shoving to finally get the drinks order in, as this classy bar goes by the slogan lit up in the interior 'changing the world one drink at a time'. Recommendation: Maya Blossom.
3. Modo/Soho The centre-stage of Concert square is home to Soho and Modo's courtyard area to sit with a double vodka coke in one hand and a shisha pipe in the other. Don't panic – there are umbrellas and heaters outside, so it's not an entirely ludicrous idea to be out in the courtyard during the chillier times of the year! The double sided bar means you can venture on inside the club to cut some shapes. Soho is open seven days a week until 3am, so if you don't feel like going out on Saturday but get the urge to on Sunday, this place has you covered.
4. The Sphinx Start your weekend right at the Sphinx where pints are £1.60 every Friday! This is the very place to enter after finishing an exam, turning in an assignment or just after long day at the library – and is situated at the heart of the University campus in the Guild of Students. This bar is a no-brainer choice for those who want to unwind with cheap drink and a portion of sweet potato fries.
5. Bierkeller Bavarian inspired food and drink, Bierkeller is the place for all beer enthusiasts! This bar provides a variety of entertainment such as live bands, karaoke and bingo as well as offering their signature two pint steins! If you love all things beer or are beginning to get a taste for the beverage – you're in luck as this bar has draught and bottled beers from over 80 different countries. So give Bierkeller a whirl; the bar that gives St Patrick's day an entire week of celebrations!
6. The Botanical Garden The Baltic Triangle never fails to please us with the unique events and activities it hosts. The Botanical Garden, however, accommodates to the students who instead of a wild night out, would rather cool off with a refreshing drink in a cute, floral backdrop with some chilled-out music. Get back in touch with nature and visit the bar that specialises in gin-based drinks (don't panic – they provide other beers and cocktails too!) with live DJ acts every Friday and Saturday.
7. Bar CaVa Home of the infamous baked bean flavoured tequila shot, this place is not for the faint hearted of drinkers. Available are £1 shots every day after 9pm, so if you're playing catch up before you and your pals head to a club, you'll have these great offers on hand to help you out. This fearless bar provides you with 30 different flavours of Jose Cuervo tequila to taste from such as chocolate, passionfruit and even coffee – but perhaps steer away from the chilli flavour….
8. The Faculty Not quite ready to leave pre-drinks and head to club yet? The Faculty is low-cost, alternate option to heading straight to Heebie Jeebies or Brooklyn Mixer once you have arrived in the city centre. Two doubles, also popularly known as "Quad Vods" are what makes this place infamous for students who drunkenly cave into performing a full rendition of Britney's Toxic or Iyaz's Replay before the night has even taken full swing!
9. Baa Bar You'll be surprised to meet someone who hasn't got their groove on in Baa Bar; its busy and lively atmosphere has made it one of Liverpool's most popular places since it opened back in 1991! With two floors of music, this gigantic bar/club can accommodate to your taste in music and alcohol. Catch their cheap Deals of £2 Shooters and £3 Double Vodka Mixers. Don't forget the smoking area on the first floor too.
10. Coyote Ugly Saloon The recently opened Coyote Ugly Saloon has all us fangirls and guys united in one of our favourite chic-flick films ever! The décor and bar is true to the film's aesthetic; decorated in USA flags, cowboy boots and the film title written in huge stage lights behind the bar. Of course, we cannot forget to mention the Coyotes, who are fun, friendly and welcoming – they even let you join them to unleash your Violent Sanford moves on the bar! These bars are just to name a few in and around Liverpool's city centre, so create a bar crawl and take some inspiration from this guide, or simply go out and grab those bargains! !
Want to write articles for Student Cribs (and get paid for it!)? Please fill in this short form ! Looking for a place to live next year? Check out our amazing student houses and make an enquiry before you're too late!