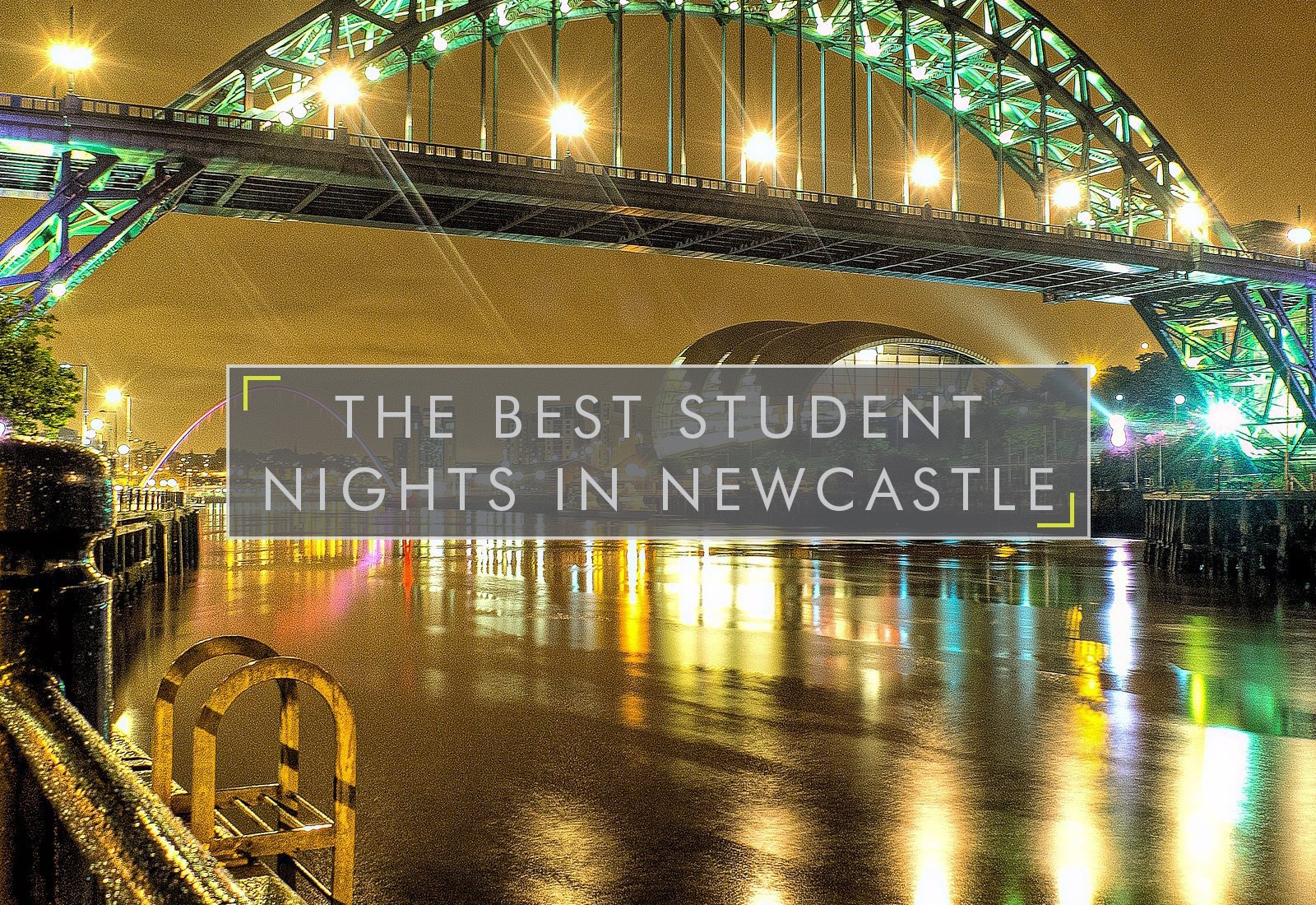 THE BEST STUDENT NIGHTS IN NEWCASTLE
By Student Cribs | March 1, 2022
Newcastle is one of the most popular cities for students and with this comes a huge variety of options for a night out! The city offers a lively and vibrant nightlife for Newcastle and Northumbria students. The first question you need to ask yourself is what kind of student night are you looking for? Will it be a quiet night on the Toon for a couple of drinks or will you be out in Newcastle City Centre till 5am? Whatever you're looking for we've put together the best options for a student night out in Newcastle!
Let's start with the best places to pre drink for students in Newcastle:
Mimo
Mimo is a popular student bar in Newcastle and it's easy to see why when they serve 3 Trebs for only £7.50 – ensuring you won't blow that student loan! They also offer beer pong during the week with various drinks including Prosecco for the perfect start to any girls night out in Newcastle. Mimo is the perfect place for Newcastle and Northumbria students to start their night out with these student friendly prices!
2. Empress
Empress is another option that will be kind to your student budget! Offering a range of cheap drink deals for students, Empress should be on every Newcastle student's list! Their cocktails are delicious and for £9.90 for 2 they offer some of the cheapest drink deals for students in Newcastle!
3. Flares
An obvious choice for a list of the best student nights out in Newcastle! If you haven't experienced the joy that is a Flares night out can you really consider yourself a Newcastle student? Flares is the best place for a retro filled night out in Newcastle for students!
Now that you've had your pre drinks it's time to go out out! Newcastle puts on some great student nights throughout the week at some of the best venues. Next we're looking at the best events in Newcastle for Northumbria and Newcastle students:
Greys Club
Greys Club has events for every type of student, making it one of the best clubs for all Newcastle students to enjoy. Their range of events include Rise (one of the favourite events for those students who love alternative music), Oops and Block Party (both offering different music styles in the venue's different rooms). So if you are your friends are struggling to decide on a venue that suits everyone, Greys is for you!
2. Howlers
Newly opened Howlers is still fairly unknown but will soon be a student favourite in Newcastle! It is the first bar in Newcastle to also offer a ball pit making it the best place to drunkenly relive your childhood with your friends and housemates. They also offer amazing bottomless brunches featuring drag queen games, karaoke and dance offs. These fun nights means Howlers makes the list of the best student nights out in Newcastle!
3. Holy Hobo
Bordering on Jesmond, Holy Hobo is definitely the place for students in Newcastle to be on a Tuesday night. Offering 2 for 1 drinks all night from the cocktails to spirits and mixers. Holy Hobo has a more chilled vibe during the day however at night the dance floor is packed with Newcastle and Northumbria students.
4. Livello
The bar that made Floyd Mayweather say Newcastle was the Vegas of the UK obviously had to make the list of the best student nights in Newcastle. This is the perfect place for a boujee night out and a student fave for birthday nights out. Students love their Friday event of Theatro featuring a number of circus themed acts.
There are so many student events on offer at bars and clubs in Newcastle- this just scrapes the surface! The best advice would be to explore all the different types and find your new favourite places to be as a student in Newcastle!
This blog was written by Bethany Cockerill, from the University of Northumbria.
Student Accommodation in Newcastle:
If you are a Newcastle or Northumbria Fresher getting to know your new city or are a 2nd Year looking for new places to explore, make sure to also consider the best student houses in Newcastle.