The Top 10 Student Bars in Nottingham
By Student Cribs | May 10, 2018
Picture this: it's Saturday night and you and your friends want to go for a drink in Nottingham. But where?! With so many bars in the city it can be hard to choose… So, to make life that little bit easier, we've rounded up the top 10 bars for you. Whether you're going for cocktails with the girls, a chilled one with the lads, or even a drink with your parents when they come to visit, you'll be sure to find one here that takes your fancy, no matter what the occasion.
1. The Bierkeller Complex – an authentic Bavarian-themed bar serving up steins and wursts – what more could you possibly want?! But the best part? You won't get kicked out for dancing on the tables and benches here; in fact its actively encouraged! They'll provides the tunes, ranging from cheese to chart so all that's left to you is providing the moves. A popular stop for NTU students on the pre-Ocean bar crawl every Wednesday, but the bar also hosts regular Oompah shows as well as bingo nights with a twist (but beware…they aren't for the easily offended!)
2. Southbank – particularly popular amongst (but by no means exclusively) men, this bar shows live sports coverage across more than 20 screens and a huge 155-inch projector screen. It also regularly hosts live music and offers darts, pool and a PS4 for you to play with friends, as well as a fantastic student discount on their already cheap food and drink. So, with the average cost of a pint only setting you back about £2.50, all that's left to ask is "who's getting the next round in?"
3. Coco Tang – a classy, underground bar with an oriental twist, Coco Tang is famed for its delicious Toblerone cocktail and recently-refurbished rooftop terrace. Popular with UoN students on Tuesdays and NTU students on Wednesdays, it offers discounted drinks on these nights and plays a mix of house, dance and chart music. Recently the venue expanded by opening Vietnamese kitchen Café Coco Tang, meaning you can always get your fix even during the day.
4. Cookie Lounge – it may be a little on the small side but it makes a great little stop off on a bar crawl. Selling an impressive variety of 99p shots with flavours ranging from Cadbury's Crème Egg to Bubblegum Millions, and Birthday Cake to Peanut Butter, which will you choose? Take your pick, then sink into one of their comfy leather sofas to enjoy. And if you simply can't get enough, it's CookieShake Café during the day, selling an amazing selection of (non-alcoholic!) milkshakes.
5. Das Kino – enjoy a slice of pizza or game of ping pong alongside your drink at this quirky bar based in the Lace Market area of Nottingham. The laidback nature of the bar makes it popular with students, and it also hosts events, live music, tournaments and DJS every weekend.
6. Boilermaker – if you're ever walking through Hockley then keep your eyes peeled for Nottingham's worst kept secret, the Boilermaker – a bar designed to look from the outside as, yes you guessed it, a boiler showroom. But, hidden behind the front desk is a mysterious door leading to a bustling bar with plenty of atmosphere, some of the city's most inventive cocktails and even table service so that the drinks never stop flowing.
7. Pitcher and Piano – located inside a church, this is arguably one of the most stunning bars in Nottingham…but don't just take our word for it! Why not give it a visit to see how breathtaking it is for yourself?! Admire the stained glass windows and beautiful architecture whilst enjoying some food and drink. Perfect for cocktails with the girls and sure to become a firm favourite with parents when they come to visit you.
8. Hockley Arts Club – tucked away behind the backstreets of Hockley, this one's a hidden gem. The décor in this bar is second-to-none; cosy and eclectic with lots of neon signage, extended across 3 different rooms with different vibes. Cocktails here are a little on the pricier side but are definitely worth it as they are delicious!
9. Revolucion de Cuba – a vibrant Latin-inspired bar as the name suggests, where you can enjoy some freshly-prepared tapas whilst sipping on some of the finest rums around. Treat yourself to a delicious strawberry daiquiri, or a 'Zombie' if you want to get tipsy. And if you're feeling adventurous and really want to experience the Cuban spirit, why not give the bar's salsa classes a go? Get your maracas at the ready!
10. Another? Wine Bar – Relatively new but making its mark, Another? Wine Bar is the first self-serve wine bar in Nottingham! Small, candle-lit and romantic, this one is a popular choice for couples. Simply collect a card on your way in then insert it into the self-serve machines, choose from an array of red, rose and white wines, pour yourself a glass, enjoy, then pay on your way out. Easy with no hanging around at the bar!
Here are just a few suggestions of places to grab a drink in Nottingham, but when you live in the city as a student you'll be sure to find favourites of your own! And don't forget, there's no harm in choosing to stay in and revise either!
---
! Want to write articles for Student Cribs (and get paid for it!)? Please fill in this short form !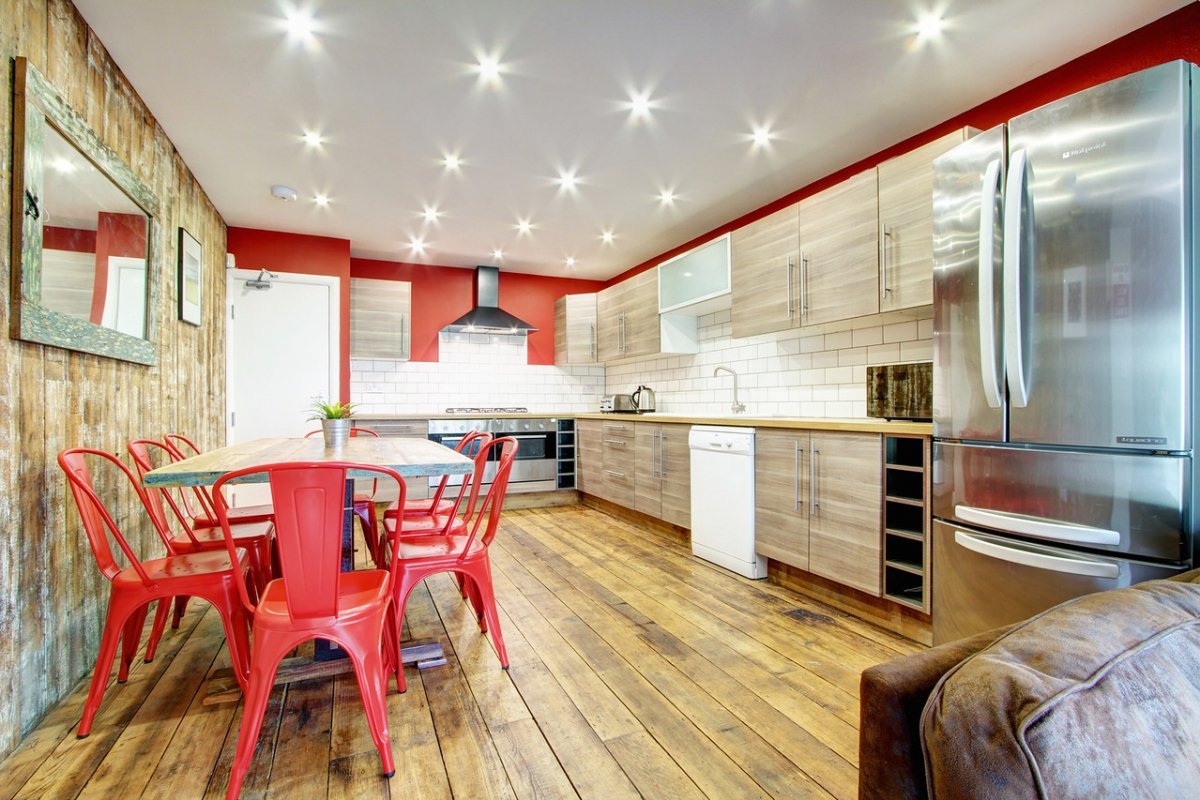 Looking for a place to live next year?
Check out our amazing student houses and make an enquiry before you're too late!