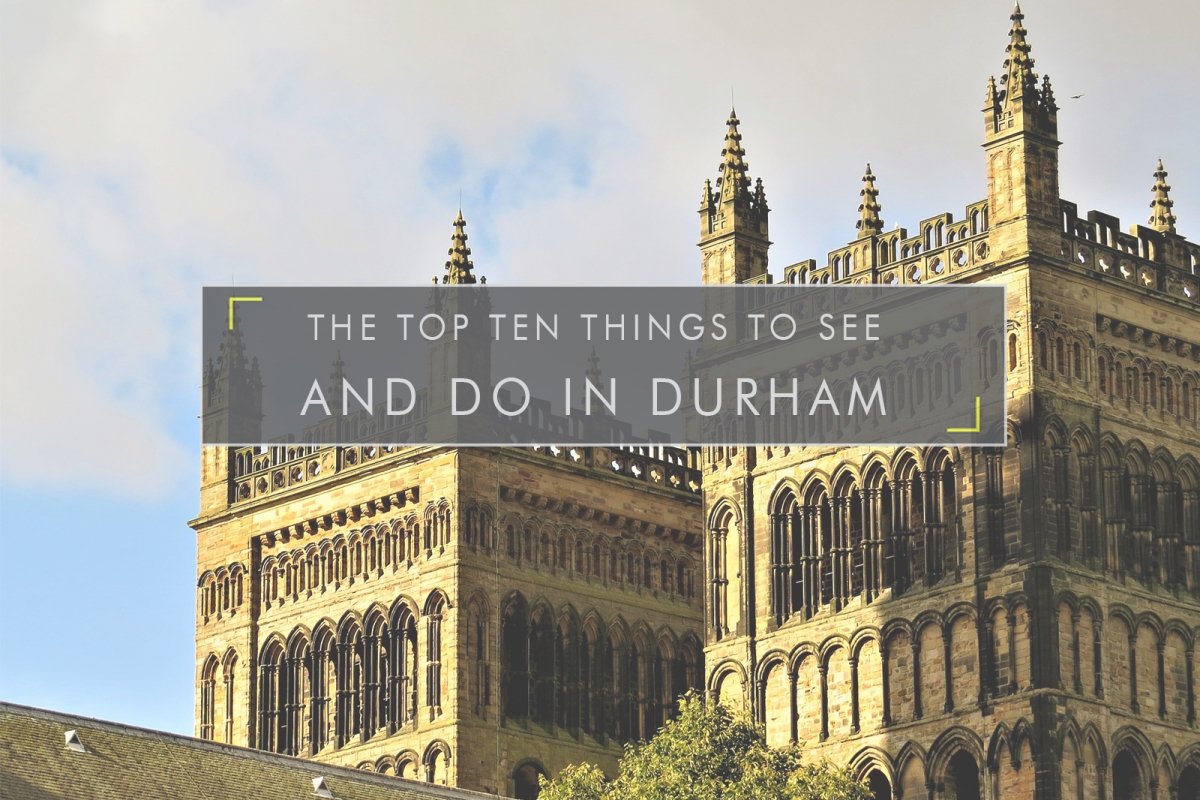 The Top Ten Things To See and Do in Durham
By Student Cribs | October 3, 2018
Just because Durham geographically looks small, it is nonetheless still jam-packed with great things to see and do! Here are some of the highlights:
1. The Cathedral.
1000 years old. 66 meters high and 143 meters long. This remarkable building stands high in the centre of Durham and was one of the first to be given a UNESCO World Heritage Site status along with others such as the Taj Mahal and the Palace of Versailles.
It is also not every day you can say Harry Potter was filmed on your doorstep but in Durham you can! The cathedral and its cloisters have featured in a couple of the Harry Potter films and it really does feel like Hogwarts when the place is filled with students in their gowns at the matriculation or graduation ceremonies.
Although do be warned, it is said that students who climb 325 steps of the tower before graduating are to have bad luck befall on them, but I am sure that it is just superstition…right? Better not risk it anyway.
2. The Castle.
Situated on the Palace Green, this equally remarkable building is also part of the World Heritage Site. It is now one of the University's 16 colleges and has arguably the most famous college bar, The Undercroft or better known as the 'Undie'. Venture down the stone, cave-like corridors to find this fantastic bar featuring cheap drinks, a great atmosphere and, rather oddly, a statue of Marilyn Monroe!
Also (one for the bucket list), they now rent out the accommodation in the Castle over the summer so if you've ever fancied spending the night in an 11th century castle, here is your chance!
3. Riverside walks.
Cameras at the ready! Capture some beautiful, insta-worthy pictures as you wander around the many riverside pathways and bridges, offering breathtaking views of the Cathedral, Castle and the River Wear. Whether you venture during a snowy day or a crisp autumn morning, witness the beautiful hidden parts of central Durham. It is even rumoured that the lamppost in C.S. Lewis' Narnia was inspired by the lampposts found on the pathways around the riverside. Oxford University claims that it was actually inspired by one of their lampposts but they're just jealous… ours are clearly way better.
4. Observatory Hill.
A student favourite, located in front of St. Aidan's and just next to St. Mary's, this hill is a perfect place for panoramic views of the cathedral and city. Get up early to watch the sunrise or wander up in the evening as the sun sets, whichever you chose you will see beautiful views of the whole of Durham.
It is also one of the best locations when it snows as everyone flocks here to have snowball fights, toboggan and even ski!
5. Escape rooms.
Ironically, finding the escape rooms in Durham is nearly as hard as escaping them!
There are 3 different types of escape rooms to choose from and with each one you have 1 hour to escape. It is genuinely really hard and those who do succeed in escaping do it with only a few minutes to spare. Go along with a big group of you as it is more fun and you can split the cost as it can be fairly expensive!
6. Go drinking!
With Durham being a university city, it should be no shock that it hosts an abundance of pubs, bars and clubs. Here is a quick summary of the best and when/ why you should go!
The Swan – a student favourite. Featuring really cheap pints and lots of outdoor space. This is the place to be, especially after exams!
The Boat Club – more of a favourite with Durham locals. It's a great place for a cocktail with two-for-one offers and balconies looking over the river.
Klute – beloved by students for being the worst nightclub in Europe (the previous title holder burnt down), go here for a night full of cheesy tunes before the traditional last song 'That's Amore'.
Jimmy Allens (Jimmy's) – famed for its free entry and many-layered dance floors, this is another classic student destination.
Wiff Waff – come here to play beer-pong on their 4 table tennis tables before it turns into a two-floored nightclub during the later hours, with both floors offering different genres of music so if you don't like the song downstairs, pop upstairs!
7. Brunch it out!
Get ready to get fat on pancakes! Brunch is a big deal in Durham as there are a huge number of great cafés to choose from. Here are some of the best (you'll quickly figure out your favourite):
Flat White Café/ Flat White Kitchen – head to the café for a hot drink and a slice of cake (the rocky road is to die for) or if you're looking for more of a substantial breakfast/ lunch then the latter is the place to be! Both of these fantastic locations have great food, drinks and perfect décor. What more could you want to for that perfect Instagram post?
They are also just about to open a third location right in front of the library called 'Whitechurch', so keep your eyes peeled for that one!
Leonard's – hidden away down a little alleyway, this sweet café serves hot chocolates like no other! For the chocolate lovers out there, you must try the 'Death By Chocolate' – a thick hot chocolate with loads of added chocolaty extras, it's a must have!
Tealicious – have you ever wanted to try a Chocolate Mint Tea? Or a virgin cocktail in tea form? Then this is the place to go. With loads and loads of different teas to choose from, HUGE slices of cake and delicious cream teas, this place is really beau-tea-ful… (get it?).
That makes me hungry just looking at it……….
8. Boat parties (and anything boat related)
With Durham being based on a river, it is no surprise that there is a plethora of boating-related activities to get involved in. Of course, you can sign up for the many fantastic rowing clubs and competitions but if like me, you are a bit too lazy for that, here are some other great boating alternatives:
· Hire a wooden rowing boat and venture out with your mates on a lovely summer's day. Although pick your friends wisely, you don't want to be the one doing all the rowing!
· Go on a river cruise. Get aboard the Prince Bishops boat for just £8 and experience Durham from a different angle. The boat features two decks, bar, café and a tour commentary – what more could you ask for?
· Finally, during the summer, the Prince Bishops boat turns into a sort of floating nightclub. Join in on one of the many boat parties and you won't be disappointed!
If you would also rather spectate than participate, the Durham Regatta is held on the 11th and 12th of June and is a great event to watch with your friends over a picnic!
9. The Botanical Gardens
Because everyone needs a bit of flower power in their life! Located just behind Collingwood College, this is a great place to take a stroll through a tropical paradise! Featuring everything from cacti to scorpions, hidden artwork to tarantulas – this garden has everything! At just £4 for adults and FREE for Durham University Students, it can't be missed!
10. Lumière
This last event is not to be taken light-ly as Durham is host to the UK's biggest light festival. This event takes place every two years and it (literally) lights up the dark winter in Durham. Extended across the whole of Durham, from the Cathedral to the library, there are loads of amazing spectacles to be seen. Some of last year's highlights include; a light display on the cathedral that lit up in time to the tower's bell chimes, incredible hanging crystals in St. Oswald's Church and a massive moon projected onto the Castle. Words can't do it justice (neither does this picture) – you have to see it to believe it!
So there you have it! Enjoy exploring Durham – it really is an amazing city!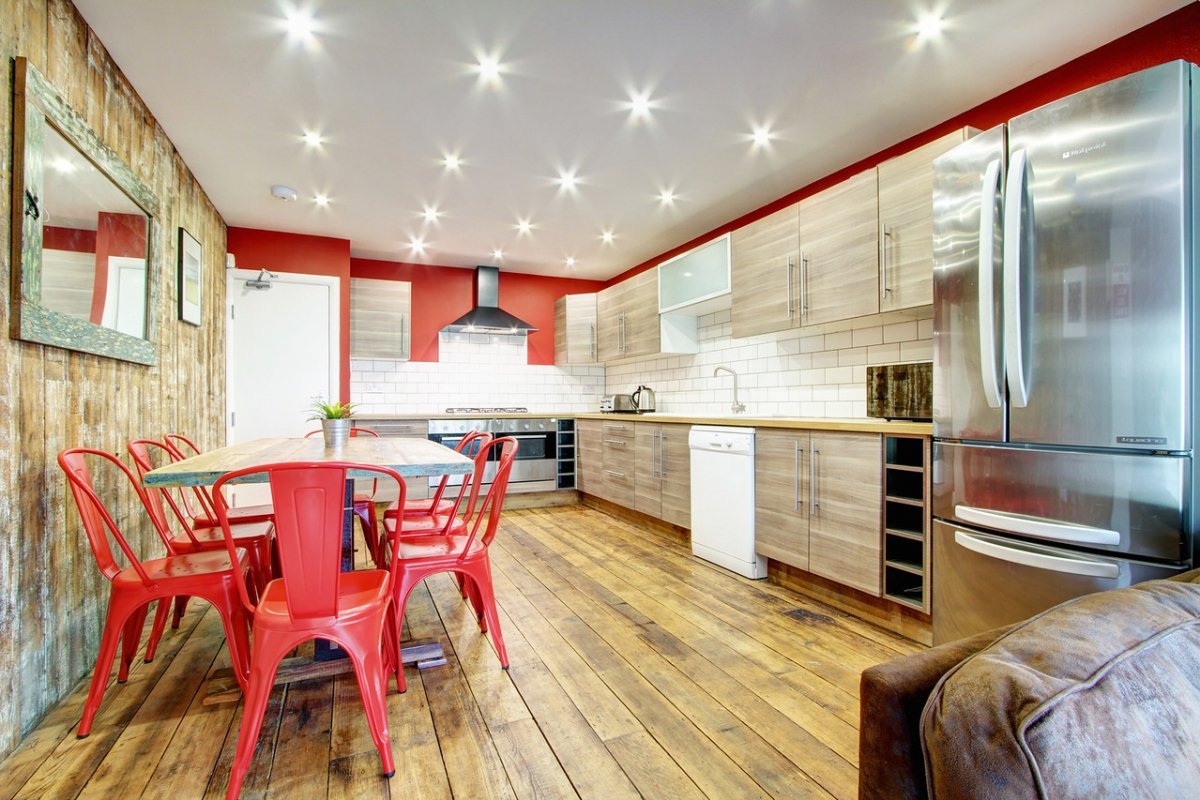 Looking for a place to live next year in Durham?
Check out our amazing student houses and make an enquiry before you're too late!