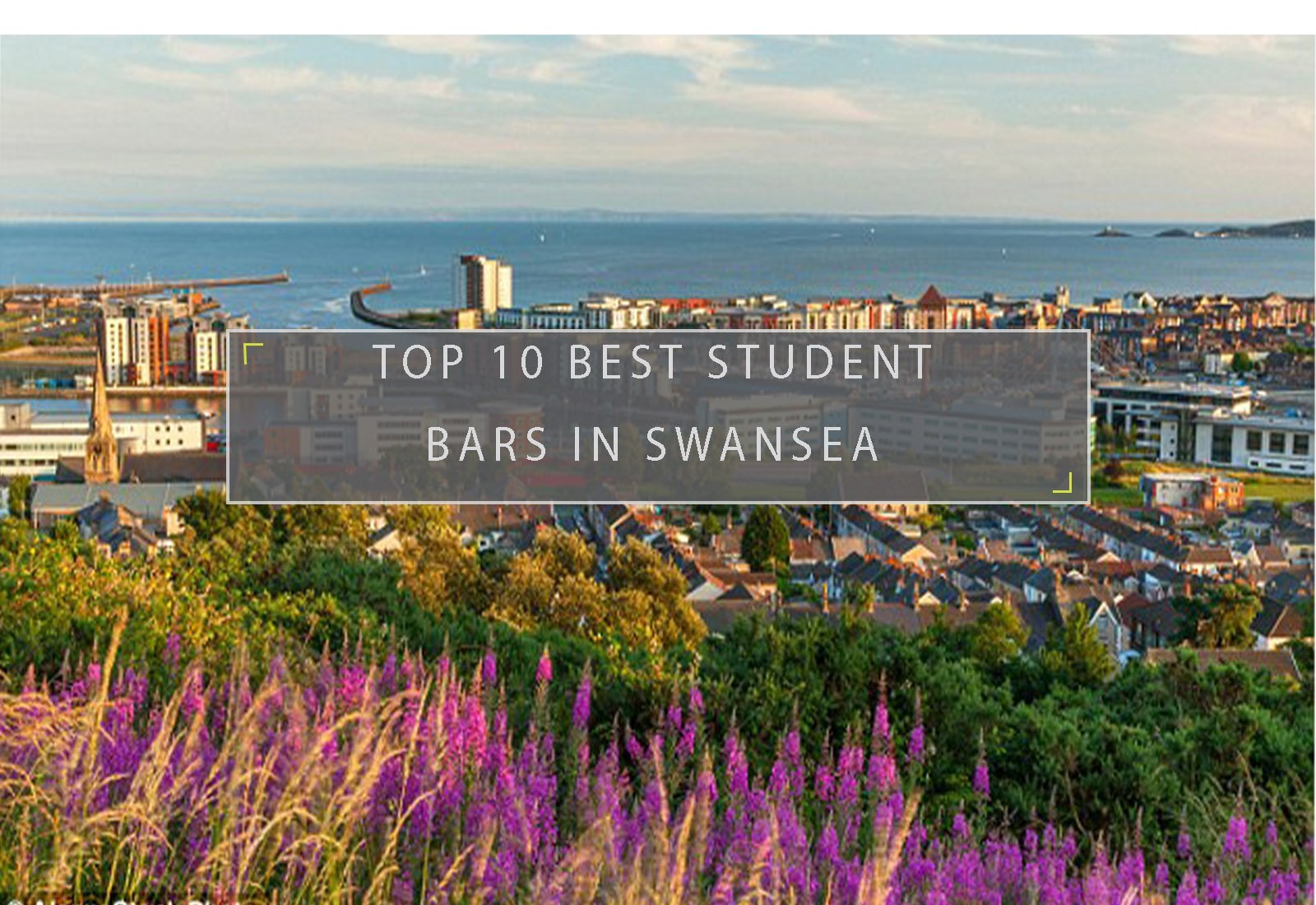 Top 10 Student Bars in Swansea
By Student Cribs | October 3, 2019
While Swansea isn't famed for it's nightlife, there are plenty of great student bars to enjoy. From quiet local pubs to bustling bars, there are student bars in Swansea to suit every night. Here's our list of the top 10 student bars in Swansea. 
Liberate
This new kid on the block has a lot to offer so we're hopeful that it will stand the test of time and draw in the revellers. Liberate is both a bar and a nightclub and can be found on Wind Street. Split into a number of different rooms, this place has something for everyone with a 'front room' serving tapas and hosting a Gin Palace, a 'VIP room' where they have cocktail and gin masterclasses as well as bottomless brunch, and a 'clubroom' which speaks for itself.
Find out more on the top 10 things to do in Swansea right here!
Bambu Beach Bar
This party bar located on Wind Street serves fresh fruit cocktails in trendy mugs, as well as sharing cocktails, which are perfect for groups of ten or more! The cocktails are all under a tenner and they also have karaoke on offer making this is a great venue for a night out with the girls, truly one of the Top 10 student bars in Swansea.
The Park Inn
The Park Inn at Mumbles really is a hidden gem. Not your typical student haunt but a great traditional cosy pub for when you want to escape the student life of cheap spirits and jaeger bombs. This pub may be small but it has a large offering when it comes to drinks including a great selection of real ales for the beer-drinkers amongst you. Why not stop off for a drink and stay warm by the fire – they even have a pub quiz every Thursday!
Noah's Yard
This great little bar is located in Uplands and is a great venue for nights out. The lively and welcoming atmosphere along with good cocktails and local beers makes it a great choice for a couple of drinks with some mates. The toilets are worth a visit!
No Sign Wine Bar
Despite its not so traditional sounding name, this bar is actually steeped in Swansea's history and dates back to 1690 and definitely one of the Top 10 student bars in Swansea. Their drinks menu is plentiful, with options from cask ale to good wines. The wine vaults, which play host to a multitude of live music events, feature in Dylan Thomas' The Followers and the bar was also ranked as one of the UK's top bars by Visit Britain in 2018 so is well worth a visit! Not too pricey for good quality drinks (and food!).
Pitcher and Piano
This might be a chain but it never disappoints when it comes to great drinks and great service. Their selection of cocktails is fantastic and they're all under £9! Why not head down on a Friday night and bag yourself two cocktails for the price of one. Would be rude not to!
Jack Murphys
As one of Swansea's top 10 student bars, this Irish bar is the place to go for live sport and a couple of beers. This place is very popular with students and has a great atmosphere. The drinks are cheap and the atmosphere is relaxed so a good option for a couple of drinks before moving on elsewhere.
Elixir
As the name would suggest, this top student bar in Swansea prides itself on making magic cocktails. If cocktails aren't your thing, they also specialise in craft beer so there's something for everyone. This bar is located on Wind Street and offers great deals on drinks – they even do buy-one-get-one-free on a Saturday so what's not to love!
The Bucket List
This American-themed bar offers 120 different beers alongside American finger food and ball games. The décor is quirky and industrial but welcoming with a good choice of food and drinks. If you download their app you get 20% off on selected items!
The Bunkhouse Bar
As one of Swansea's top 10 student bars this bar and live music venue is a real favourite in Swansea. Always a good night to be had here as they have a range of events on throughout the week including quiz nights, live bands and DJs so there truly is something for everyone. The drinks are cheap and local brewers provide all of their draft ales!