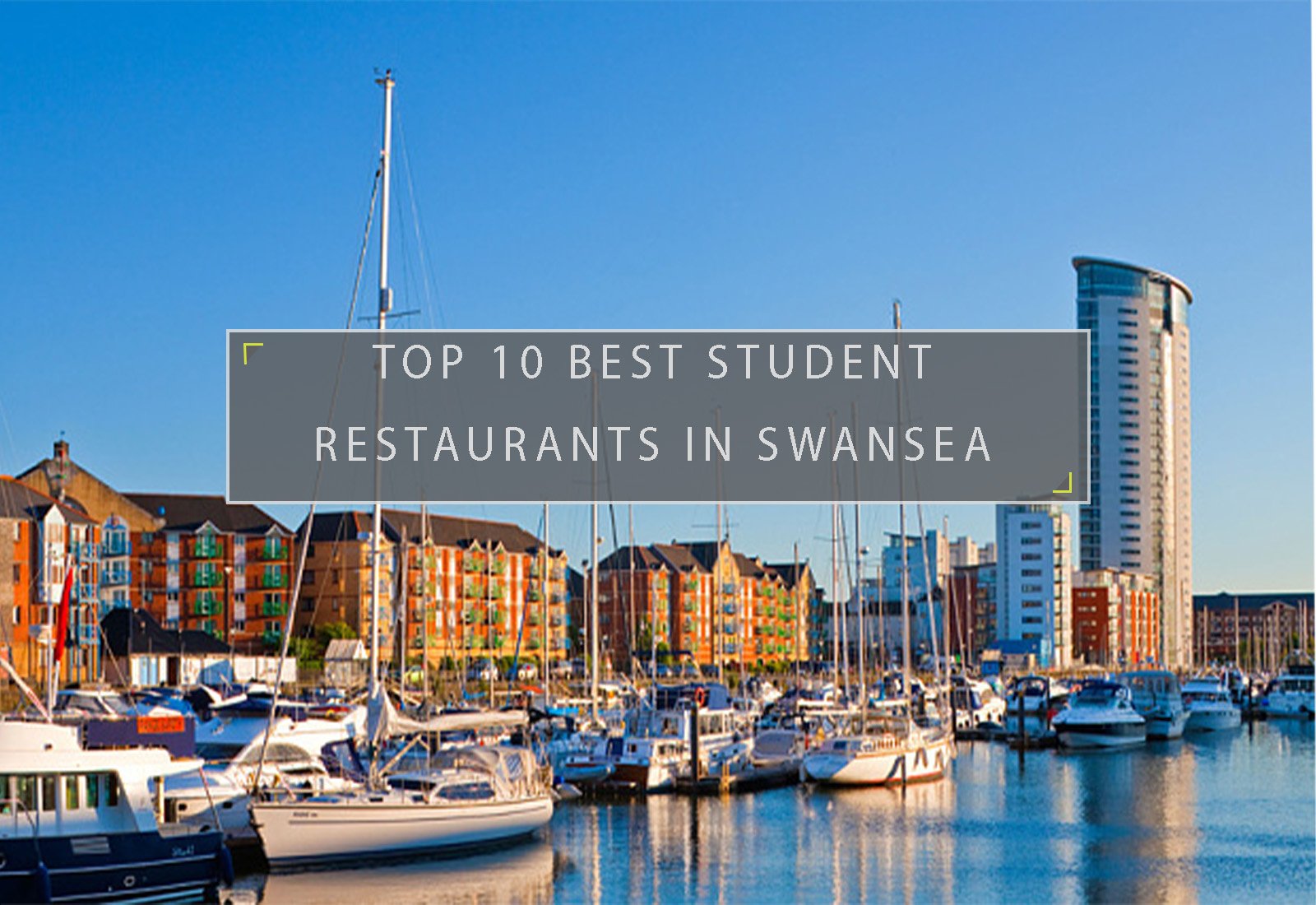 Top 10 Student Restaurants in Swansea
By Student Cribs | October 8, 2019
Swansea is a university city rich with cheap eats. There are plenty of restaurants for students to try, whatever the occassion and budget. Here's our lowdown of the best student restaurants in Swansea.
The Uplands Diner
This place is truly one of the top student restaurants in Swansea, it fills students dream with a multitude of cheap breakfast options including 'Builder's Load', 'Uplands Special' and 'Diner's Delight'. They also offer classic avocado dishes as well as eggs benedict, royale and Americano! If you and your mates are suffering the hangover from hell, why not attempt the Mega Beast, which comes in at £12.50? Make sure you're hungry for 10 rashers of bacon, 5 eggs, 8 sausages, chips, 2 hash browns, bubble and squeak, mushrooms, tomatoes, beans, 2 pieces of black pudding, 4 pieces of toast, 4 slices of bread and butter, 4 pieces of fried bread and 1 small burger. That'll keep you going for a while.
Swansea Market
Swansea Market is a mesmerising place of over 100 stalls selling everything from carrots to birthday cards. The student in you will get a kick out of bargain hunting whilst tasting some local cuisine. In the food section you can find butchers, delicatessen and food stalls selling cockles, mussels and Welsh cheeses. Why not try the popular Swansea delicacy of laverbread, which is made from seaweed! If that doesn't tickle your fancy, treat yourself to some freshly baked Welsh cakes.
Find out more about the top 10 things to do in Swansea right here!
The Kitchen Table
This cute little café located in the Mumbles offers a lovely range of homely dishes, and is definitely one of the top 10 student restaurants in Swansea, from classic breakfasts to fish and chips, moules frites and jacket potatoes. They also have some great gluten free and vegetarian options and much of the produce is locally sourced in Swansea or other parts of Wales. The pricing of the menu is very student friendly, with breakfasts starting at £1.50 and sandwiches starting at £3.50.
Verdi's
Located in Swansea Bay, Mumbles, this beachfront café has glass walls, making the views from whichever table you choose to sit at breath taking. The ice cream and gelato on offer here is to die for and made fresh every day from local produce. They also offer a great range of sandwiches (all around £5) and bigger dishes such as pizza, pasta and salads.
Rose Indienne
Rose Indienne is a smart modern curry house that lets you dine for under a tenner!As one of Swansea's top 10 student restaurants, the food is incredible and if you're feeling peckish on a Sunday head down to their all you can eat buffet priced at £9.95 per person! They also offer a 10% discount on takeaways when you collect them – your student pocket will thank you for the extra walk!
Lewis Pies and Pastry Company
This family owned and run company has been baking pies, pastries, cakes and breads since 1936 so they really have perfected their recipes. Recently working alongside Gower Brewery, they have come up with an unbeatable steak and ale pie recipe. Also on offer are steak slices, sausage rolls and sweet treats like doughnuts and tarts to name a few. Definitely worth a visit whilst in Swansea
One Shoe Café
This top 10 student restaurant is very small making it easy to walk right past but we suggest you keep your eyes peeled for it! Satisfy your sweet tooth at One Shoe Café, where you will find some of the best brownies and cakes around. Take a seat outside under the awning and watch the world go by whilst enjoying a mouth-watering panini with a great tea or coffee. This café offers the perfect hangover cure and is student friendly – grab a panini, packet of crisps and a can for £5!
The Brunswick Arms
This pub ticks all the boxes and is a great all-rounder local. They cater for vegans, vegetarians, pescatarians and meat-eaters and also have great gluten free options. Nothing is more than £8 (apart from the rump steak which comes in at £9.25) and the food is great quality. They serve delicious Sunday roasts and also offer amazing cask ales and drinks.
Station 86
Station 86 is a great independent café in North Gower that serves up amazing food time and time again. Said to play host to the best coffee within 100 miles of Swansea, you really won't be disappointed on visiting. Even better, this place is 'bring your own booze'! This truly is one of the top 10 student restaurants in Swansea.
Govinda's
For the vegans and vegetarians amongst you, this Hare Krishna-run café has a great menu with snacks starting at £1.50 and mains starting at £3.75, meaning students won't be out of pocket. The eggless mayo is said to be delicious and their daily menu includes popular dishes like moussaka, aubergine bake, pasta dishes, dahls and pizza. The décor is basic and somewhat out-dated but that doesn't detract from its relaxing atmosphere. Even the carnivores out there might be persuaded to convert after eating here!