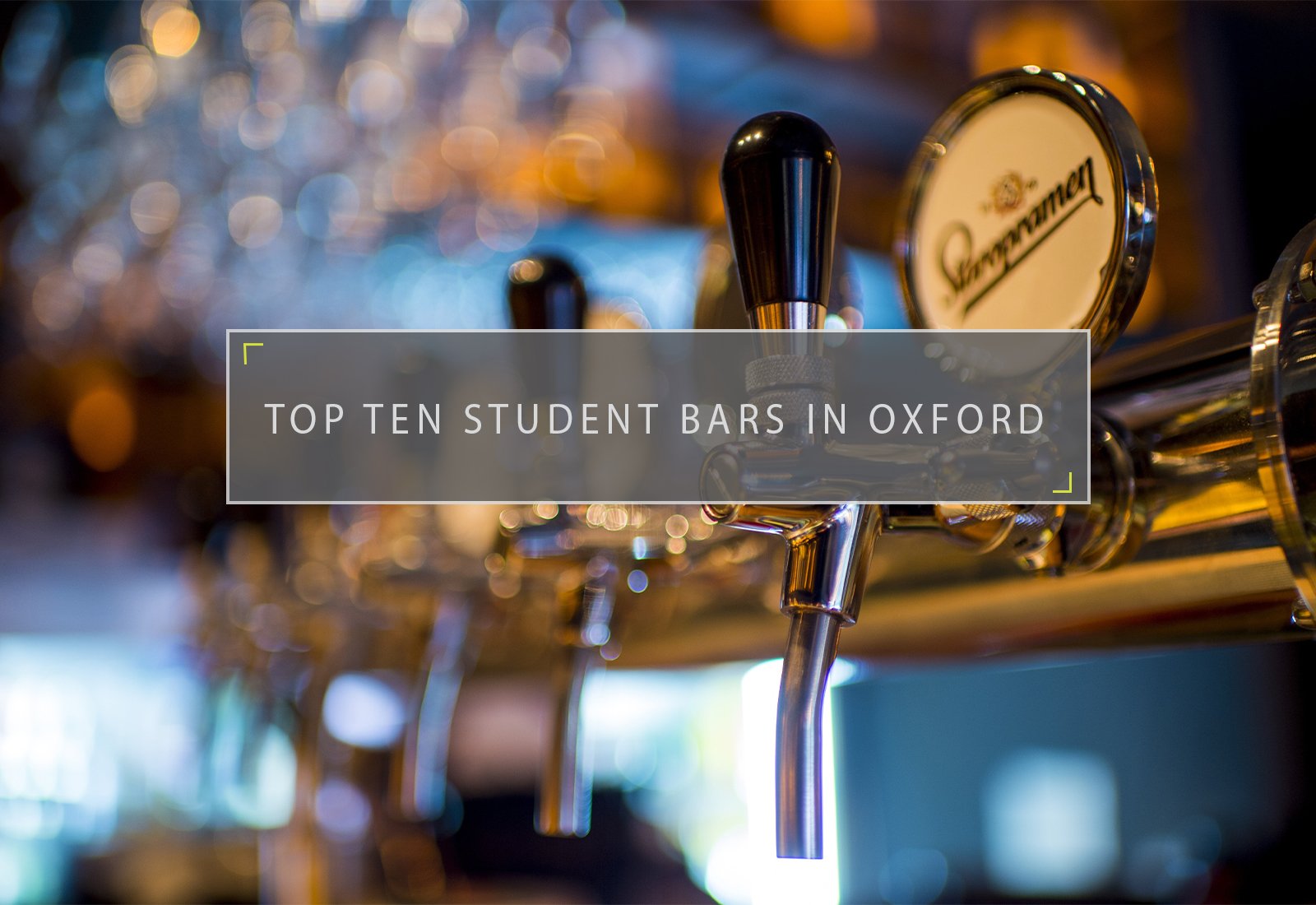 Top Ten Student Bars in Oxford
By Student Cribs | February 3, 2020
Ahhh Oxford *intellectually breathes in the country air*. A city of great renowned and home to two great universities: one of the most well-known and prestigious universities in all the world and the other, known for being one of the most popular and highly ranked in the UK. But just because you students of Oxford may have some of the best minds the country, doesn't necessarily mean you have some of the best livers. I am sure you all love a drink just as much as the next student. So, to make it easy for you, as I am sure you have plenty more important things to be researching, we've compiled a list of bars and clubs perfect for EVERY Oxford student! Enjoy!
1. Fever
Open every Friday and Saturday until 3 a.m., Fever is Oxford's classic go-to student nightclub and describes itself as 'Oxford's Guilty Pleasure". They host events every week: Tuesday Boozeday, Fuzzy Ducks and Saturday Fever! They offer amazing drinks deals and play a range of music including the best kind… Cheesy Tunes!! Oh yeah!
2. The Cricketers Arms
This lively pub on Temple Road has everything you need for a bit of a drink and a laugh with your mates including pool table, dartboards, a BBQ area and beer garden for those sunny summer days (rare in the UK, I know). 'The Cricketers Arms' also offer real ales, delicious pub food and, if you're a sports fan, the main sports channels. Awesome!
3. The Bridge
The Bridge is a huge and popular nightclub, right in the centre of Oxford (Bridge Street) that has 5 different zones including the Urban room, VIP lounge and the Garden. They also run student nights throughout the week including MNB on Monday's and Eskimo Friday's where they offer brilliant drinks deals – the perfect way to end a stressful week of work!
4. Frevd
This ex-church has been converted into a energetic and coveted bar that has a diverse menu of delicious cocktails, happy hour, great music and, according to FrillyPants (yes, a real username) on TripAdvisor, is "totally unique"! With the huge and beautiful stained glass windows of Frevd remaining, this is somewhere you should definitely visit once – even if it's just for the 'gram!
5. The Alchemist
So this place is pretty cool. It's a cocktail bar that serves creative cocktails – you know, the kind that have smoke coming out of them or are served with a shot -filled syringe on the side! The chemistry themed bar is modern and exciting and you should visit if you'd like a theatrically served delicious delight. The Alchemist even have Augmented reality cocktails – mad!
6. The Four Candles
One word: Spoons.
7. Half Moon
The Half Moon claims not to be just a pub, but an 'institution'. Therefore, at this institution, you can find live performances of jazz and folk music, real ales, great beer and a lively and welcoming atmosphere – plus, it is open until 2am every day. Ideal for one of those 'quick trips to the pub' that accidently turns out to be an all-nighter.
8. Turf Tavern
This iconic local pub, found on Bath Place, is popular with local students and tourists alike due to its history as a filming location for TV programmes you are definitely too young to have seen and of course, its great food and reasonably priced drinks. Turf Tavern serves a huge range of beers, ales, gins, wines and spirits and although they may only have one cocktail on the menu, it's a pornstar martini, so it's okay.
9. ATIK
ATIK is the place to be on an Oxford student night out.  It is famous for its frequent and super sought after events, including Broke Mondays where they offer £1 VKS, Coors and shots, £1.50 mixers and £2.50 doubles and ATIK Fridays (50% of everything before 11pm) and, most notably, it's a 80s themed, light up, multi-coloured dance floor – and you know what that means: BEST NIGHT EVER!!!
There we have it, students of Oxford, your guide to the top 10 bars and clubs in your city. Enjoy responsibly!
Student Accommodation in Oxford:
If you are a blossoming Oxford Fresher getting to know your new city or are a 2nd Year looking new places to explore, make sure to also consider the best student accommodation in Oxford: Student Cribs. To explore available options and to book viewings, click here.