How to Pick Your Halls at University
By Student Cribs | May 15, 2018
Rewinding a couple of years back to when I was a pupil attending sixth form at school, came with a much anticipated period of looking for the perfect degree amongst the vast range of universities on offer. I remember my mind being busied with daydreams of meeting new friends in the freedom of a newfound city or campus for the upcoming years, which made it easy to forget the more difficult aspects of choosing what university is right for you.
One key decision every young person has to make in the process of their application to their chosen university, is finding the most suitable residential halls to stay in during the first year. My daydreams were suddenly bombarded with important questions: should I be in catered halls so I don't need to bother with the food shops and washing up? Will self-catered halls give me more freedom in what I eat and save me money? Do I have to have to share communal bathrooms or is the privacy of an en-suite a must? Every teenager feels this pressure to make sure the type of halls they pick will be the best decision for them in the year ahead, so here's the advice of some students who have gone through different paths and can help you pick what is best for you!

To pee or not to pee? That is the question.
Different halls offer a range of bathroom facilities to students, which usually comes in 3 different options of a communal bathroom shared by a flat of students; a shared bathroom with one other student accessed via room/corridor, or a private en-suite. A priority to many students here is the price difference, an en-suite being the most expensive can for some help narrow down their choices to something more affordable such as the communal bathrooms – but fear not! As a few of us may grimace at the thought of sharing toilets and showers with strangers we've never met before, this is only for a short time before you get to know them and become friends, and for the majority it turns out to be an easy, uncrowded experience!
"I had no issues with communal bathrooms! It was always left clean and no one was in there when I needed a shower. I also had a sink in my room so it was really easy."
-Fashion student at Kingston University, London.
"I thought an en suite was 100% necessary all year until I moved into a house in my second year and realised it's really not so bad sharing a bathroom. Although an en suite would obviously be preferred!"
-Psychology and Criminology student at Nottingham Trent University.
Cater to yourself… even if that involves being catered for.
In the process of exploring different halls when I was looking at universities, the option between catered and self-catered halls was the most difficult choice I had to make when picking accommodation. There is debate over whether self-catered is the more financially beneficial choice over catered halls, but this truly varies on a person's spending habits and their dietary requirements. In the end I had decided to go for self-catered halls, which gave me the freedom to choose whatever I wanted to eat, which quickly developed my culinary skills which I've found useful in my second year in a rented Student Cribs house. Additionally, it does allow you to regulate your own meal times. For some teens, this will be a desirable option to go for to those who run by their own individual routines – however for others – catered halls are known to be a fantastic way to socialise and allows students to have one less thing to think about during the adjustment to their new surroundings and lifestyle.
"Meal times in catered halls were so sociable as everyone can eat together. In the beginning it helped me to make friends as there was a set time you would hang out with people every day, as well as not being limited to just the people in your flat to socialise with."
-French and Spanish student at Edinburgh University.
Do I splash a bit more cash for more modern halls?
With a growing number of buildings being newly renovated and modernised, brings about an even wider range of housing options to get your head around. Naturally, a newer and cleaner room that is close to campus is going to be preferred, yet these factors will undoubtedly contribute to a higher fee! While these things are desirable, is it the university halls that further away from the campus that are typically the more cheap and sociable ones! So if mingling and making plenty of friends is high on your agenda when enrolling at your new university, many would often advising vouching for the accommodation that is further away from the university campus (as the halls on campus have a tendency to be stricter!). The issue with advising applicants on this is that every student's uni experience is completely unique and individual, as depending on who you're grouped with in your flat and who you may bump into on the way is all that it takes to change your entire experience, a lot of it happens by coincidence!
"I chose halls that were slightly more expensive for the bigger kitchen and communal area which is ideal for pre-drinks and chilling with people."
-Medical student at Manchester University.
"It all depends on WHO is in the flat – but I would only advise private studio flats if you're someone who likes their own space."
-Marine Biology student at Liverpool University.
It is not uncommon for students to be unsatisfied with their accommodation once they've arrived and so wish to move somewhere else. In the instance of feeling like you've changed your mind, it is much better to address this as soon as possible and seek a solution rather than reluctantly staying in the halls you're not happy with. Certain universities allow you to apply online and be added a waiting list to change from your current room to a new one, given that there is availability. If this is not an accessible online, it is recommended to directly contact the university, which is likely to have a service specifically to assist students and their accommodation. Whatever your reasons may be for wanting to change rooms, it absolutely is worth taking action to make sure the rest of your first year runs as smoothly as quickly as possible.
"Even though it can be stressful moving into a new flat with new people, it is worth it in the long run and can end up helping you settle faster if you're feeling uncomfortable. The uni wants to help you, so if you go in and talk to the accommodation office they will try and find something that fits your needs." -Psychology student at Leeds University.
As stressful as it can be trying to choose the perfect halls for you, it's never worth panicking too much about, because it's what you do when you get there that counts! If there are any problems with the application process, it is always necessary to get in touch with the university via email or phone call, as they are the most experienced and are there to help you!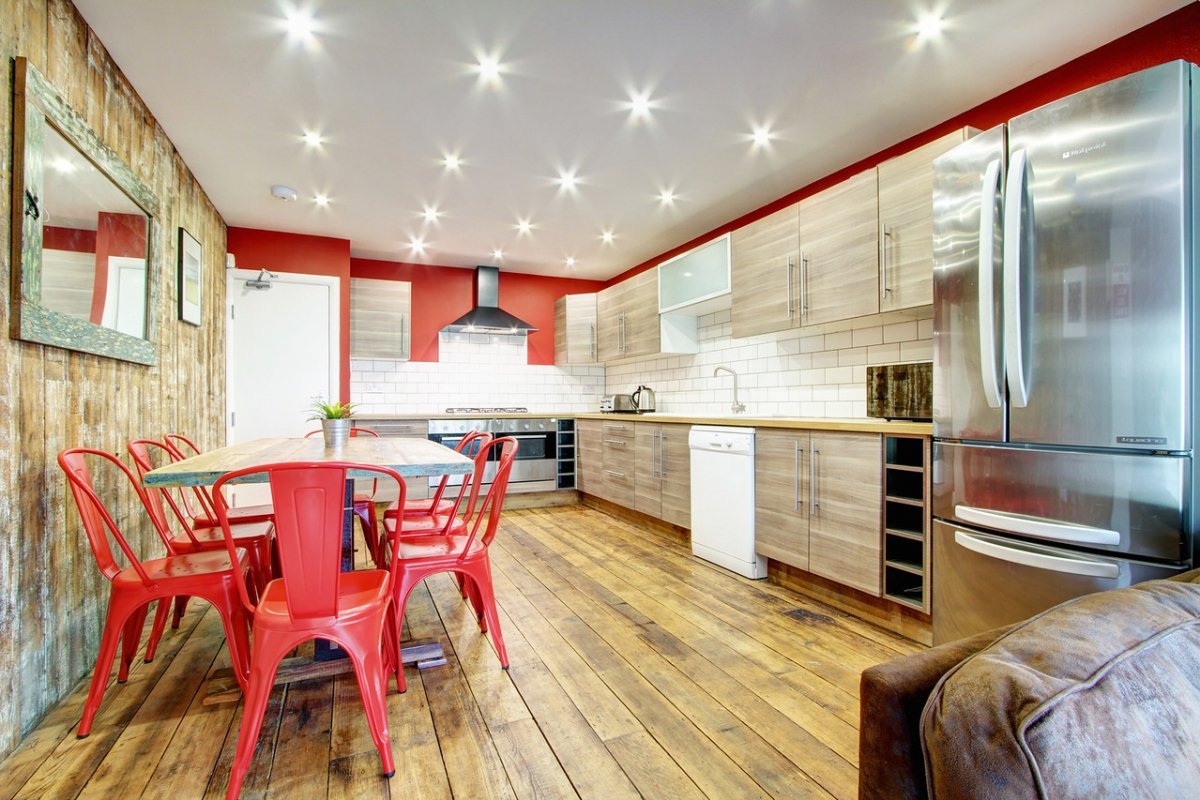 Looking for a place to live next year?
Check out our amazing student houses and make an enquiry before you're too late!