Moving from Halls to House!
By Student Cribs | August 21, 2018
So you've settled into your first few months at university… Presumably you've had a week (or two) of freshers where you've gotten to know your flat mates, attended every event possible and are on first name terms with the owners of your local takeaway. But before you feel like you've even touched base with your new surroundings, you'll have to start thinking about moving from halls to house: one of the most exciting parts of university!
The time to start looking for your new home can vary at different universities, but most contracts will be signed before semester one is even over. This gives you around three months to decide where you'll be calling home in second year as well as choosing who you'll share it with. Sound daunting? Don't worry – it doesn't need to be! We've got a list of top tips to help you with that next step of uni life:
1. First thing's first – decide who you'll be living with! This can be a difficult decision as you haven't been at uni long but bring up the conversation of housing to those you'd like to live with and get the ball rolling! Try not to get too bogged down with any friendship fallouts or disagreements as chances are you'll see all your other friends around campus, or more likely on a night out!
2. Once you've finally come to a decision on your housemates, you'll have a headcount to work with so you can start exploring what houses are on offer. Just remember, the bigger the house, the bigger the pre-drinks!
3. Priorities – Create a list between you that you would all like the new house to have. There will definitely need to be compromises, especially if there's a lot of you. Think about things such as location; how far away is the house to university as a 9am lecture will look even more unlikely if you're miles away. It may also be a priority to be close to town to help spend those student discounts and maybe in walking distance to the pub.
4. Make sure to look around – Book in an appointment online with your local student housing company and start viewing the properties that interest you in your area. Find out the essentials with each house such as whether the property is furnished or not. If it's not then you may need to chat about what each of your housemates will bring – no households needs 4 kettles…
5. Get the house – Once you've found one you love then grab it! The best houses get snapped up pretty quick so get in there fast. Once everything is finalised, you can start making plans for your new home and look forward to the following year.
6. Night out – There's always an excuse for a night out and house hunting is one of them! Plan a night out or an evening meal with your future housemates to plan moving from halls to a student house. It's a great opportunity for you to get to know each other, as well as finding out who the designated mum will be!
7. Once you move in, you'll find that some of the luxuries you've had in halls may not follow you to your new home. For instance, your halls may have been catered (winning!) so you this may be the first time you'll have to cook for yourself. Maybe create a list of your home favourites that your family can provide the recipes for, grab some recipe books or have a look at online meal plans. There are some really great student cooking recipes that are designed around ease and budget so be sure to check those out!
8. Bills – With most halls, every bill is included in your initial fee so you don't have to worry about that when you move. However, you'll have to start arranging bills when you move to student housing which can be a headache. One way of dividing the expenses is to provide each housemate with their own bill. You all transfer your share of the payment to that person and direct debits can also be set up in their name so payments won't be missed. This way the responsibilities will be shared out equally and it makes for a much happier household! Thinking about this in advance will making moving from halls to house much easier!
9. Cleaning – There are a number of ways to divide the cleaning responsibilities in your new home so try and find which is best for you and your housemates. For all communal areas such as the kitchen, living room and bathrooms, create a chart to divide up the cleaning duties and rotate them during the month. Just watch out for those hungover excuses when you're cleaning up from the night before…
10. And finally… This is going to be your new home and a place that you can call your own. So bring all your home comforts with you to make the new year or two as comfortable and relaxing as possible. Photos, fairy lights and nice bedding make a world of difference when you're cramming for your final exam.
Here's just a few tips that may help the transition from student halls to a student house. Have a look at our other blogs for more student tips. Happy house hunting!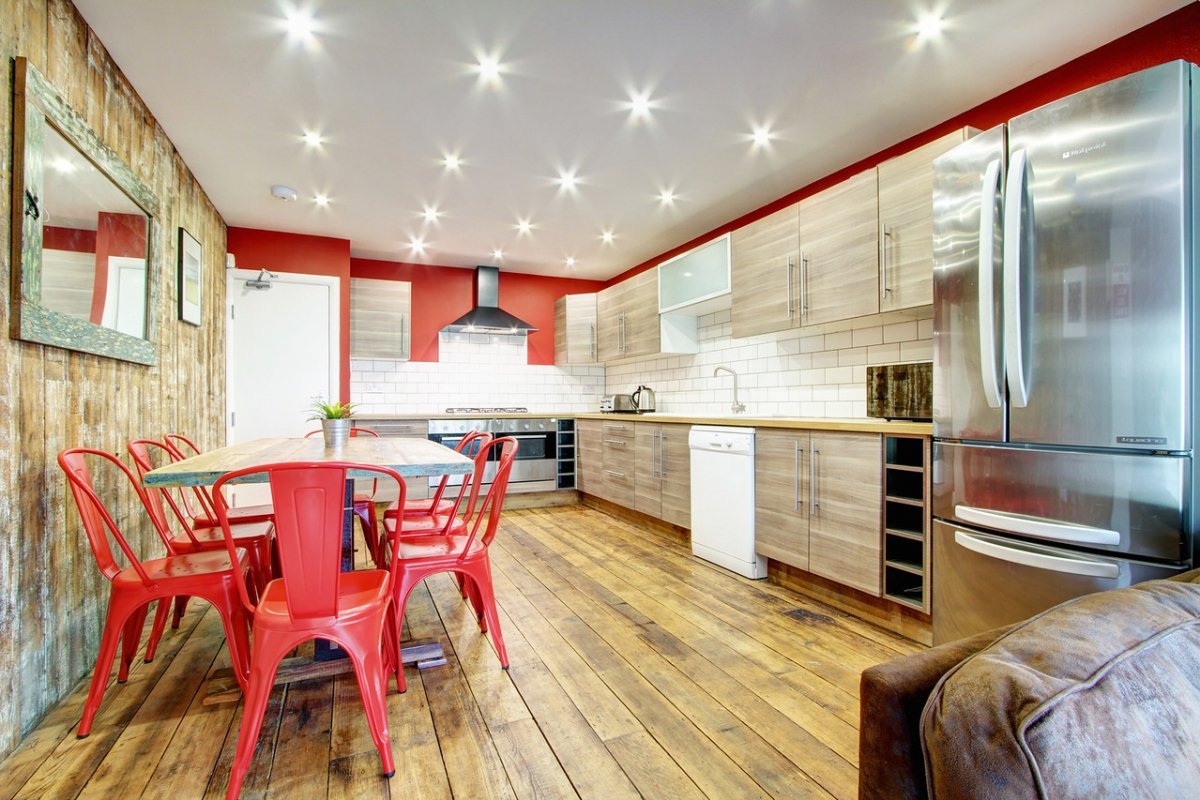 Looking for a place to live next year?
Check out our amazing student houses and make an enquiry before you're too late!