The Ultimate Exeter Student House Hunting Guide
By Student Cribs | March 8, 2022 |
Reading Time: 6 minutes
Get in quick
With the prime housing spots in Exeter being only a ten minute walk from both campus and town, you've got to get in quick in order to bag yourself the best student house.
Houses are normally available for viewings from as early as September 1st and around Christmas time everyone starts to panic, so definitely plan early and win the house-hunting race.
Book more than one viewing in one day
The student streets in Exeter are all very close together and so as well as the added perk of knowing your friends will always be around the corner, when booking your house viewings, save time by viewing multiple houses in one go and then your selection can be made quicker!
Decide what sort of house you want
Deciding what sort of house is best suited to you is made easy by the fact that in Exeter there are so many different styles of houses on offer. If you're into open plan, single floor living, then student flats would work best for you, or on the other side of the scale Exeter is also full of amazing Victorian houses, with large rooms and gardens. From three bedroom flats all the way up to ten bed townhouses, the Exeter streets are full of all different types to suit your style.
Think about the extras
Along with choosing a house it's important to take into consideration the extras that could easily be forgotten. In a sunny city like Exeter, having a garden to BBQ in in the summer is way more fun, the same goes for a dining room table, being able to have dinner parties with friends really does change your housing experience for the better. Another extra that you might not have thought about is parking. Most of the streets in Exeter do have parking (if you remember to order a permit) but for the lucky few, there are houses with off-road parking, so look out for these as they're rare!
What about the bills?
When moving into a student house one of the first worries is always the bills, who's going to be in charge, working out the best way to split and pay them, and the cheapest… however, some houses have bills included in your payment plan, so all these worries get taken away!
How action orientated are you
When choosing a student house it is also important to consider how far in the action (and perhaps the noise) you want to be. The centre of the buzz in Exeter focuses around Victoria Street and Pennsylvania Road and it is where all the action takes place. However if this is not what you're after, looking at Old Tiverton Road and Mowbray Avenue are good options, since they are a lot more quiet but still close by. Or maybe you can't decide and look for a house close to the action, the quiet, campus and town… and head to Union Road. Whatever you choose, nothing in Exeter is ever too far away.
Work out what services are close by
The services around you are another important aspect to factor into your house choosing decision. Perhaps you travel a lot and need to be close to the train station, or want to have a supermarket or post-office close by and with the shops at Princesshay opening late on Thursdays, who wouldn't want to be close to town? And most importantly, make sure you've got the number for the nearest dominos, it's a house warming necessity!
Is living close to the shops important to you?
For most students having a shop nearby to nip to is very important, whether you're just about to make dinner and realise you have no pasta sauce, decide to watch a movie and want snacks, or wake up with a hangover and a desperate need for bacon. Having a food shop on your doorstep makes life a whole lot easier and if this is something that appeals to you, Saunders and the Co-Op are your go-to places, so make sure they're not too far away!
Decide who you want to live with carefully
Finally, who you live with can make or break your time living in your house, so chose your housemates carefully! If you like things to be immaculately tidy, don't live with the messiest person in the room – living with people who have the same preferences as you is important and remember, it's your housemates who you will spend every day of the year with, so make sure they're just as great as you.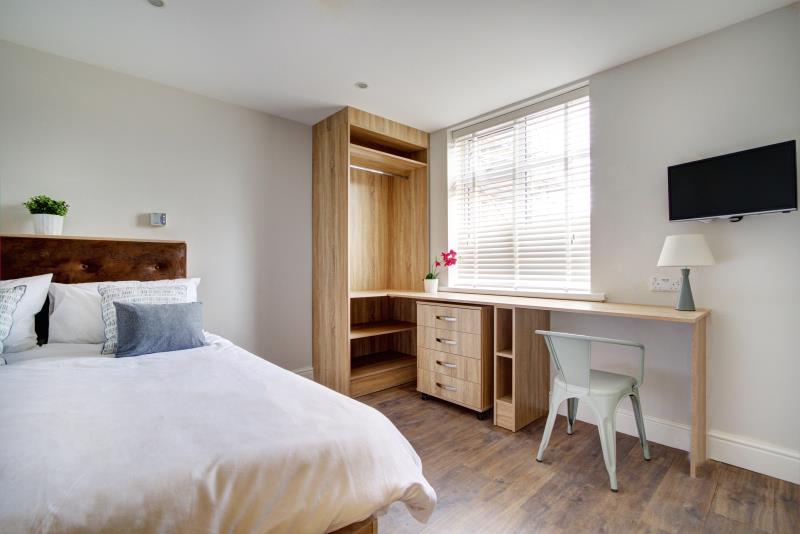 Still looking for a place to live next year?
Check out our stunning Exeter student houses and make an enquiry before they're swept up!

Make an Enquiry / Book a Viewing