Where to Live in Exeter as a Student
By Student Cribs | July 3, 2023 |
Reading Time: 7 minutes
Exeter is quite unique from a lot of other Universities in that all the places to live as a student are pretty close together. However, living even just one street along could make all the difference to your housing experience and while distance from campus may seem like the most important aspect to consider, there are many different factors that can contribute in their own special way.
Union Road
Following the road down from the University's main campus takes you onto Union Road. Depending on which end of Union Road you live will determine your distance from campus (the top of the road being only a short 15 mins away and the bottom only 25) and the amount of noise you'll hear at night yet Union Road does exactly what its name suggests in uniting all of the main student roads together. Connecting Vic Street, Springfield and right on the doorstep of Pennsylvania, by living on Union Road you can be sure of one thing, you'll be close to all of your friends.
Price: ★★★★
Quality of houses: ★★★★★
Travel Times: ★★(★)
Things to do: ★★
Victoria Street
Branching off Union Road is Victoria Street, famous for being the hub of student houses with a huge amount of freshers and second years fighting to bag their Vic Street crib early. With the Victoria Inn just on your doorstep, along with the corner shop Saunders and the Co Op just a little further down the road, there's no need to ever leave Vic Street! Although it can be a little noisy at times, the main University campus and the town centre are only a 20 min walk away, so it is a great location, especially for those looking to be right in the student buzz.
Price: ★★★
Quality of houses: ★★★★★
Travel Times: ★★★
Things to do: ★★
Pennsylvania Road and Longbrook Street
The flow of students between town and campus centres around Pennsylvania Road and Longbrook Street, with Penny road being the top part of the road (closer to campus) and Longbrook being the bottom (closer to town). It's a hugely prominent area for students, with those lucky enough to live on it being very close to all their friends living on one of the many other popular student roads branching off it (such as Hillsborough Avenue and Queen's Crescent). It also boasts fast food shops, the always busy Black Horse Pub, a Co-Op and at the bottom of Longbrook lies John Lewis and Sainsburies. With a short cut to campus through Thornton Park, both Longbrook Street and Pennsylvania Road are only a short 15 min walk from both campus and the town centre.
Price: ★★★
Quality of houses: ★★★★
Travel Times: ★★★★★
Things to do: ★★★
via GIPHY
Mount Pleasant
As the name suggests, the area surrounding Mount Pleasant Road and the road itself are, in fact, extremely pleasant. Situated a little bit further away from the busy centre, roads like Old Tiverton and Iddesleigh give a more serene living experience, perfect for those who don't wish to be woken up by loud students in the middle of the night. Although the price of some tranquility is a longer walk to both town and campus, nothing in Exeter is ever too far away.
Price: ★★★★
Quality of houses: ★★★★
Travel Times: ★★
Things to do: ★
Howell Road
Running alongside Longbrook Street and down past Exeter St David's station, Howell Road finishes at the beautifully scenic Exeter Quay, filled with restaurants, bars and lots of activities. Howell Road is the perfect location for those of want to be close to the busy student streets, without actually living on them. Other popular student roads close by are the likes of Old Park Road and Mowbray Avenue which are all just a short 15 min walk from both the town centre and campus.
Price: ★★★
Quality of houses: ★★★★
Travel Times: ★★★
Things to do: ★★★★
Powderham Crescent
Situated between Pennsylvania Road and Victoria Street, the circular Powderham Crescent feels like its own little community, while still being extremely close to the busier student streets. Right off Powderham Crescent is Well Street which is home to the lively St Anne's Well pub, the perfect place to spend an evening with a pint and a game of pool and Well Street is also home to the amazing cribs at The Tannery. Situated just below Powderham Crescent is St James' Park station and St James' Park Stadium where you can experience the rumbling atmosphere of Exeter city football supporters.
Price: ★★★★
Quality of houses: ★★★★
Travel Times: ★★★
Things to do: ★★★
GIPHY
Heavitree Road
Heavitree Road and the roads surrounding it are the ideal place to live for those studying at St Luke's Campus. With a massive Waitrose on the corner and only a short walk to Vue Cinema, living in this area will definitely shorten the otherwise long walk to Luke's. However, obviously living here means you'll be quite far from the main University campus (about a 20-30 min walk) and a bit further from town (about a 20 min walk) but as it's Exeter, nothing is ever really that far away and there are bus links too and from the different campuses.
Price: ★★★★★
Quality of houses: ★★★
Travel Times: ★★(★★★)
Things to do: ★
Wherever you choose to live in Exeter you can be sure of one thing, you'll never be too far away from anywhere. Exeter town and the University Campus are compact enough that everything is within walking distance for your convenience. Whether you choose a lively busy student road, or a quieter more residential scenic area, there will always be a shop and a pub on your corner so you'll never go hungry, thirsty or be short of a great place to meet up with friends.
Still house hunting in Exeter?
Check out our last Student Cribs houses before they're all gone!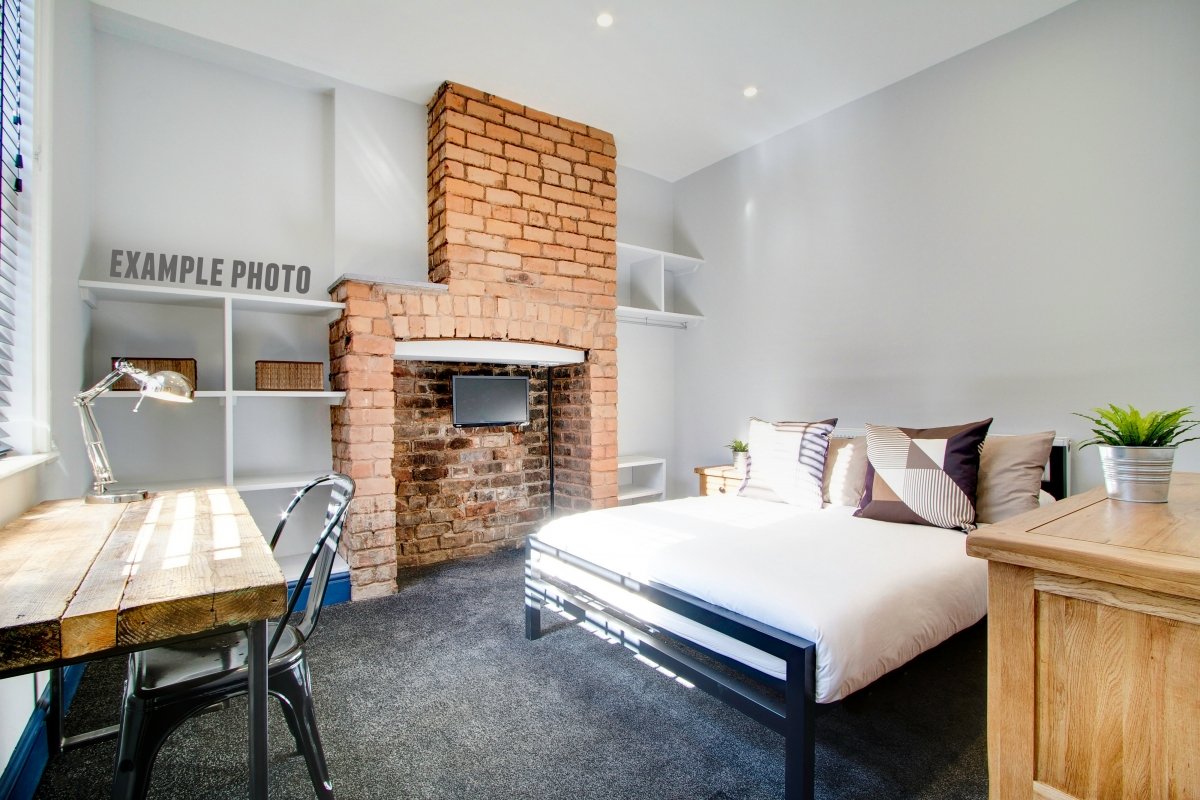 Make an Enquiry / Book a Viewing