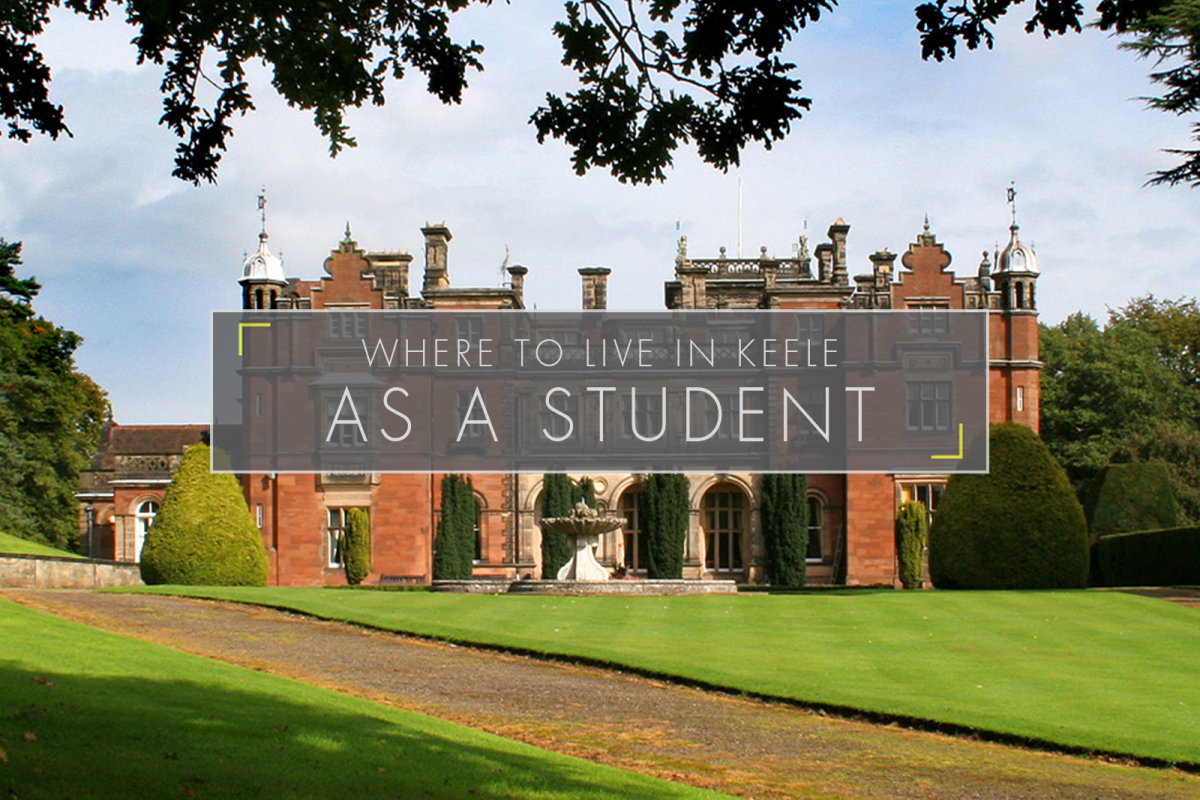 Where To Live In Keele As A Student
By Student Cribs | July 3, 2023 |
Reading Time: 5 minutes
The quaint town of Keele is superb and close knit with the University and the smaller sized student population, making it all the more pleasant place to live in. We know that deciding where to live can be daunting especially in a town like Keele where there are many neighbouring towns that seem to be popular. If you can't wait to explore student houses in Keele, or rooms to rent in Newcastle Under Lyme, then explore our available properties now.
We have comprised a short list of places that students seem to nestle in together with key information that you will need when making the decision.
Silverdale – This area is very popular with student's due to its buzzing high street and local conveniences. Most houses here you will find are terraced and usually a maximum of 4/5 bedrooms, but definitely affordable. The high street will become your best friend, only a few steps away, and only a bus ride away is the main shopping centre of Hanley. Students spend their evenings at The Vine Inn and The Roebuck while enjoying plenty of local stores at the palm of their hands.
Price: ★ ★
Quality of Housing: ★ ★ ★ ★ ★
Travel Times: ★ ★ ★
Things to do: ★ ★ ★
Knutton – Another fairly popular area for students to dwell in is Knutton. Quieter than usual student areas but all the more pleasant. Lots of green areas and a more spacious feeling to it, despite being a little further away from the main Keele campus. Dotted around are local stores to satisfy a student budget but also a Morrisons around the corner with plenty of bus stops nearby to take you into the thriving town.
Price: ★ ★ ★
Quality of Housing: ★ ★ ★ ★
Travel Times: ★ ★
Things to do: ★ ★
Chesterton – An area that students are particularly attracted to seems to be Chesterton. This area is slightly further away than most and therefore will probably be seen in the rent prices as slightly lower. A much more spacious and eco environment attracts more locals than students, but nonetheless is a lovely place to live. It has plenty of local pubs and stores that can be accessed by foot and only a bus ride away from Hanley.
Price: ★ ★
Quality of Housing: ★ ★ ★
Travel Times: ★
Things to do: ★ ★
Keele Road – Situated just East of the University, before you arrive in the area of Newcastle Under Lyme. Most houses here are semi detached which means that they are a little more expensive than other terraced houses, but you pay for the more spacious feel and easily accessible parks and playing fields that surround the North of this area. A Tesco Express nearby, and only a short bus ride away from the centre of Newcastle Under Lyme that has plenty of student entertainment.
Price: ★ ★★
Quality of Housing: ★ ★ ★
Travel Times: ★ ★★
Things to do: ★ ★
Newcastle-Under-Lyme – this area seems to be one of the most popular among students, situated East of Keele University and just West of Stoke-On-Trent, essentially between Keele and Staffordshire University. Houses here can vary in size and price depending on how close to the centre you are. There are easy transport networks to get you to University and into the main centre. Blakey's Café Bar and The Albion will be your local as well as plenty of student budget food around, Dominos and Subway in particular.
Price: ★ ★★ ★
Quality of Housing: ★ ★ ★
Travel Times: ★ ★★
Things to do: ★ ★ ★ ★
Still house hunting in Keele?
Check out our last Student Cribs before they're all gone!
Make an Enquiry / Book a Viewing