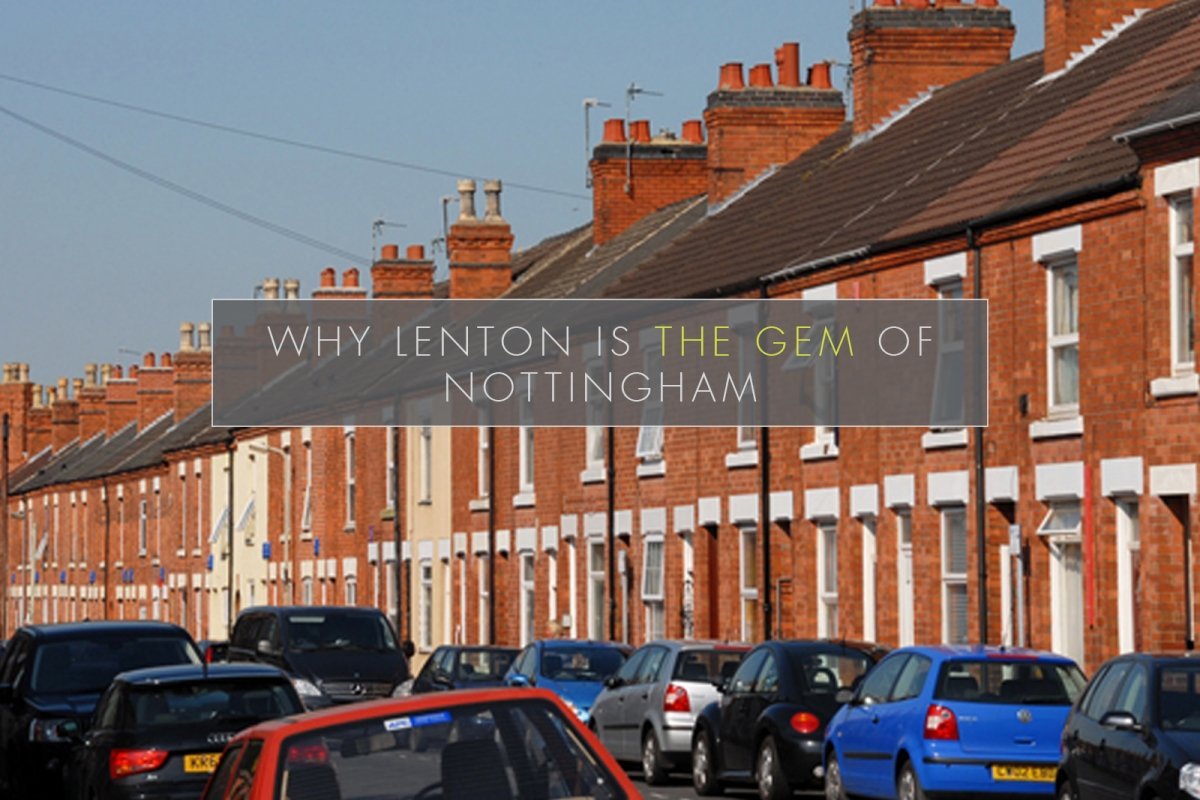 Why Lenton is the gem of Nottingham
By Student Cribs | March 3, 2022 |
Reading Time: 5 minutes
Isn't Lenton great? All your friends are here, all the takeaways are here and so is every other important person you'll meet at UoN.
Lenton is the social and cultural hub you've been waiting for throughout freshers' year and there is no place in Nottingham quite like it. Here's why you will never find a more fun place to dwell, or at the very least semi-exist during hectic work periods, in your formative uni years.
Anyone who is anyone at UoN lives here
Lenton is the home of BNOCS. Rumour has it, one BNOC welcomed MTV to his Student Crib! This is a place where there is an opportunity to network or party as part of your favourite sports team, course group or wider organisation.
If you want to be a future BNOC or committee member, being in Lenton is key. Don't be stuck with FOMO as you accidentally steer clear of Nottingham's biggest names.
Pre-drinks
Lenton is undoubtedly THE social hub of Nottingham. Every student already lives there or wants to. It is dangerously easy to go and see your friend for a casual pint and accidentally end up out until the early hours of the morning.
Lounges in Lenton are pretty spacious, so predrinks doesn't have the same hindrance of trying to squeeze a whole pre-drinks cohort into your small hall kitchen.

Booze Busters
Situated on Lenton Boulevard, 2 bottles of wine for a fiver. 2 bottles of wine for £5.
They have literally no online presence, probably because they're too busy bulk buying your favourite alcohols.
Culture & Food
Ok, so university isn't all drinking – just a lot of it is. When you're not drinking because you're hungover, working or simply taking a break there's a lot of culture to enjoy… mostly in regards to food. There's always an Italian, Chinese or Indian option, but Lenton can boast being the home of Coor's Jamaican jerk chicken, American milkshake bars and traditional African foods on Ilkeston Road.
Pancake Jo's is probably the greatest breakfast you could order. Any form of pancakes you can think of, with more regular fry up options and milkshakes, all for under £5. Treat yourself without breaking the bank. You might want to join a gym to counter all these food options though.
Situated in the middle of Derby Road, the Savoy Cinema is a shining ray of positivity. Though on the outside it seems untouched since the distant 1930s, you can see any new blockbuster in cinema quality for just £4.50 with a student card!!! That's half the price you would pay anywhere else.
You can stay ahead of the trend and watch Oscar winners Mad Max and co. without crying over money then calling your parents to beg for more. You might as well call and beg for more anyway though… Every little helps right?
Proximity
Lenton is walking distance from both the city centre and the university. This probably means you will go broke from doing too much shopping, but paying that back is a problem for future you. It also means you can walk back from Crisis on a Wednesday then walk, maybe still drunk, to your Thursday 9am seminar.
Businesses in Lenton also realise just how lazy you really are. Bus passes are available for those students who are just 300% done with walking. You won't have to go far to get food if you're starving either. The streets are littered with street corner supermarkets: Sainsbury's local, Tesco Express, Co-op, or an Aldi/Lidl for when you're on a budget (most of the time).
Basically, Lenton provides a great social and cultural atmosphere, providing events and student landmarks to at an affordable price. You really don't want to be stuck elsewhere when all of your friends get to live the Lenton dream (I mean, what self respecting UoN student is going to go to the Arboretum for pre drinks?)
We still have some FANTASTIC rooms left in Lenton, click here to have a look at our Nottingham student houses before they're all gone.