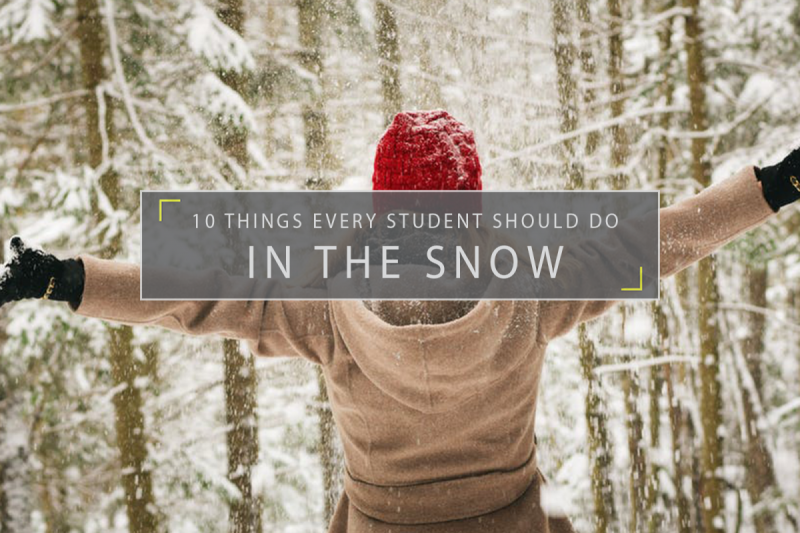 10 Things Every Student Should do in the Snow!
By Student Cribs | July 3, 2023 |
Reading Time: 5 minutes
---
So a couple of weeks ago, snow covered the whole of the United Kingdom the whole country was in uproar, well guess what? This weekend the Beast from the East 2.0 is back! Temperature's will drop from a pleasant 13 degrees to minus 1 and the UK is back on Amber snow warning. So, while you mentally prepare yourself for another spring snow weekend, here's a list of all the BEST things to do on a snow day…
(Yes, Jon, Winter was definitely upon us)
First of all, can we appreciate how beautiful the snow makes everything!
So what can you do with it…
1- Build a snowman
Obviously!? There is absolutely nothing more satisfying then building the most perfect snowman and watching it be the last thing to melt in your garden…
2- Snowball fight
Team up or free-for-all, snowball fights are the best way to enjoy the snow and burn some calories at the same time!
3-Enjoy a cup of Hot Chocolate
For the perfect Hot Chocolate recipe, all you need is dark chocolate and milk. If you want a thicker mixture, add some single cream or use whole milk. Bring the milk to high temperature (carefully not to boil it!), add the chocolate and stir it until it melts. Pour it into a mug and… and Voila!
Feel free to add whipped cream, marshmallows, cinnamon, sprinkles… or even a chocolate biscuit.
4-Bingewatch Netflix!
Order some food, chuck a blanket on the sofa and binge watch Netflix! Need some series ideas? What about Stranger things, Dark or La Casa de Papel, Ozark, Riverdale or American Vandal!
5-Knit a big chunky throw blanket
If you're seriously stuck on things to do, you could knit a cosy plaid blanket! Have a look at this video, it's well explained and funny to do.
6-Read
Romance, crime or even a comic book, whatever it is, there's nothing better than snuggling by the fire with a good book.
7-Take a walk (and some photos!)
Make the most of any ray of sunshine between snowstorms and go out to take a walk in your neighbourhood. It's the best moment to take some amazing pictures!
8- Baking
Here are some of our best ideas for comfort cooking in the cold…
Cookies Top them with M&Ms, nuts, chocolate chips, raisins… And try not to eat all of them in one time!
Banana Bread (easy and healthy) If your bananas are too ripe, don't throw them away, just chuck them in a banana bread.
Brownies the best kind of chocolate there is…
Apple pie A traditional but timeless dessert. Try to bake the pastry by yourself, it takes some time but with all this snow, you'll have nothing but time on your hands!
9- Go sledding
No, it's not only for kids! Sledding is probably one of the best thrills of snow filled life. So grab a tray, a bin lid, or anything you can find, run to the top of a hill and race down!!!
10- Have a Spa day
A bath, a glass of wine and a good book… maybe even a face mask and definitely loads of bubble bath. Pampering and relaxing is the perfect thing to do, when the weather outside is keeping you indoors!
What do you do when it's snowy outside? Share pictures and tips with us, we would be so happy to know your ideas!
! Want to write articles for Student Cribs (and get paid for it!)? Please fill in this short form !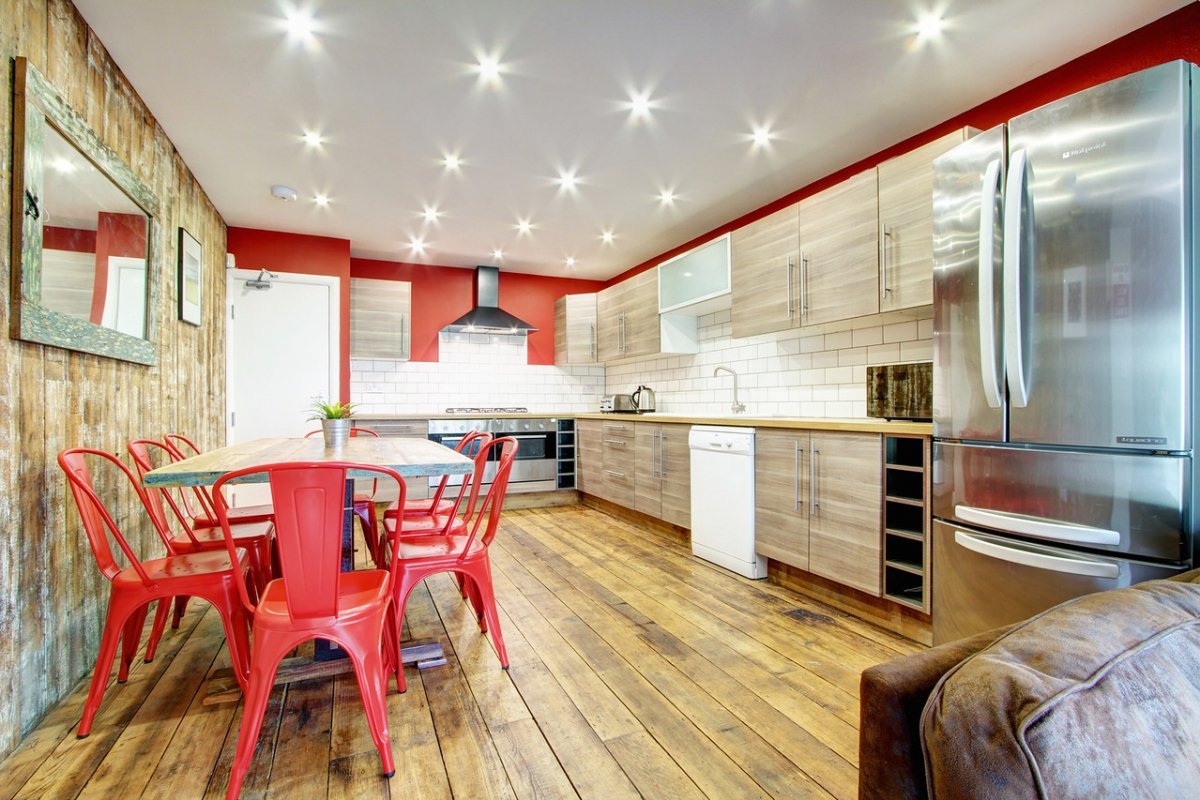 Looking for a place to live next year?
Check out our amazing student houses and make an enquiry before you're too late!
Make an Enquiry / Book a Viewing