3 Easy Recipes for a Busy Student
By Student Cribs | July 3, 2023 |
Reading Time: 10 minutes
As a student, it is so easy to fall into the trap of buying cheap ready meals, snacks on campus or even just ordering a take away. Cooking a meal from scratch seems like a lot of effort and a lot of time, two things very valuable to students.
However, cooking meals for yourself is not only healthier (and tastier) but will also save you a lot of money, as well as time in the long run. Cooking on bulk means that the meal you create will actually be more like 4 or 5 meals, so can be taken to campus for lunch, put in the freezer for a time when your fridge is empty, or (if that's what you like) simply eaten every day on the trot.
It doesn't need to be as hard as this…
We've come up with 3 of our favourite, easiest, tastiest and quickest recipes for you to test out and enjoy! So take a look…
1. One-pot Chicken and Cous Cous
This delicious one pot recipe not only saves you doing lots of washing up but also tastes delicious. With Moroccan and Indian tastes coming through it is bursting with flavour and extremely filling, a hearty meal perfect for after a long day on campus.
Serves: 4 Prep Time: 10 mins Cooking Time: 1 hour
Ingredients:
· 8 chicken thighs (or breasts if you'd prefer…)
· 2 onions (finely sliced)
· 3 garlic cloves (also sliced)
· 250g couscous (whichever kind you desire)
· 2 tablespoons oil (we'd suggest sunflower)
· 1 teaspoons garam masala (a very necessary spice)
· 2 teaspoons turmeric (also very necessary)
· large handful of green olives (it doesn't matter how big your hands are)
· zest and juice of 1 lemon (mmm)
· 500ml chicken stock (from a cube is the easiest)
· small bunch of flat-leaf parsley (chopped for the finishing touch)
Method:
1. Coat the chicken in half of the spices and a little salt until covered
2. Heat 1 tablespoon of oil in a large (preferably deep) pan with a lid (a frying pan works as a lid if you don't have one)
3. Fry the chicken (skin side down) for ten mins, the flip and fry for another 2 mins
4. Remove the chicken from the pan
5. Fry the garlic and onions for around 8 mins until beautifully golden
6. Stir in the remaining spices and cook for 1 min more
7. Pour in the chicken stock (gently!)
8. Scatter in the olives
9. Bring to boil (when the liquid starts bubbling) then turn down the heat
10. Sit the chicken (skin side up) into the liquid
11. Cover the pan with the lid (or frying pan make-shift lid)
12. Simmer (leave on very low heat) for 35-40 mins (until chicken is tender)
13. Pop the kettle on and put the chicken on a plate and keep it warm
14. Take the pan off the heat and stir in the lemon juice and couscous
15. Top the mixture up with enough boiling water just to cover all of the couscous (only if you need to)
16. Place the lid back on the back and leave for 5 mins (so couscous can cook through)
17. Fluff (by kindof mixing with a fork) through half the parsley and lemon zest
18. Sit the chicken on top
19. Scatter with the rest of the parsley and zest
20. It's ready to eat!
Obviously this meal serves 4, so either split with a group or eat a section but make sure you leave it to cool before putting it in the fridge or freezer!
2. Vegetarian Mediterranean Casserole
The delicious Mediterranean meal will not only last you for a fair few meals but fill your student house with the most delicious smells. It is vegetarian and vegan and can be served with rice or potato for the more hungry students, or served with meat for the non-veggie amongst us.
Serves: 4/5 Prep time: 10 mins Cooking time: 40 mins
Ingredients:
· 1 tablespoon of oil (olive or rapeseed is the recommended)
· 1 onion (finely chopped please!)
· 3 garlic cloves (sliced)
· 1 teaspoon smoked paprika (deliiiiicious)
· ½ teaspoon cumin (small but needed)
· 1 tablespoon dried thyme (don't worry if you can't get this)
· 3 medium carrots (sliced)
· 2 medium celery sticks (sliced)
· 1 red pepper (sliced)
· 1 yellow pepper (sliced… also the colour change is for both aesthetic and taste reasons)
· 2 x 400g tinned tomatoes
· 250ml vegetable stock (cube is great)
· 2 courgettes (sliced… duh)
· 2 sprigs fresh thyme
· 250g cooked lentils (ready to eat Puy lentils work perfectly)
Method:
1. Heat oil in a large, deep, heavy pan
2. Add onions and cook for 5-10 mins until soft
3. Add garlic, spices, dried thyme, carrots, celery, peppers and cook for 5 mins
4. Add tomatoes, stick, courgettes, fresh thyme and cook for 20-25 mins
5. Take out the thyme sprigs
6. Stir in the lentils
7. Bring back to simmer
8. VOILA (how easy was that!?)
Serve with rice, mash or quinoa!
3. Ridiculously Easy Risotto with Bacon and Peas
We've saved the easiest till last… This 6 ingredient recipe is so easy you'll be laughing and it is absolutely delicious. A perfect hearty student meal that's easy to tuppawear, microwave or probably eat all at once!
Serves: 4 Prep time: 5 mins Cooking time: 40 mins
Ingredients:
· 1 onion (chopped)
· 6 rashers of streaky bacon (chopped… or buy pre chopped lardons)
· 300g risotto rice (make sure it's risotto rice!!!)
· Butter or olive oil
· 1 litre hot vegetable stock
· 100g frozen peas
Method:
1. Heat 2 tablespoons of olive oil in a pan
2. Add the onions and fry until browned (will probably take about 7 mins)
3. Add the bacon and fry for a further 5 mins (until it starts to crisp)
4. Add the rice and stock and bring to boil
5. Stir well then reduce the heat
6. Cook covered for 15-20 mins until the rice is almost tender
7. Stir in the peas
8. Add a little salt and pepper
9. Cook for a further 3 minutes until the peas are cooked
10. DONE! Served sprinkled with grated parmesan and a little bit of black pepper
If you make all three of these recipes you'll have meals coming out of your ears, so Tuppawear them up and take them for lunch on campus or cook them for your house and sit down to a group meal, something that is definitely underrated.
These are just three of hundreds of our favourite easy and tasty recipes for a busy student so keep an eye out for more to come!
Still House Hunting?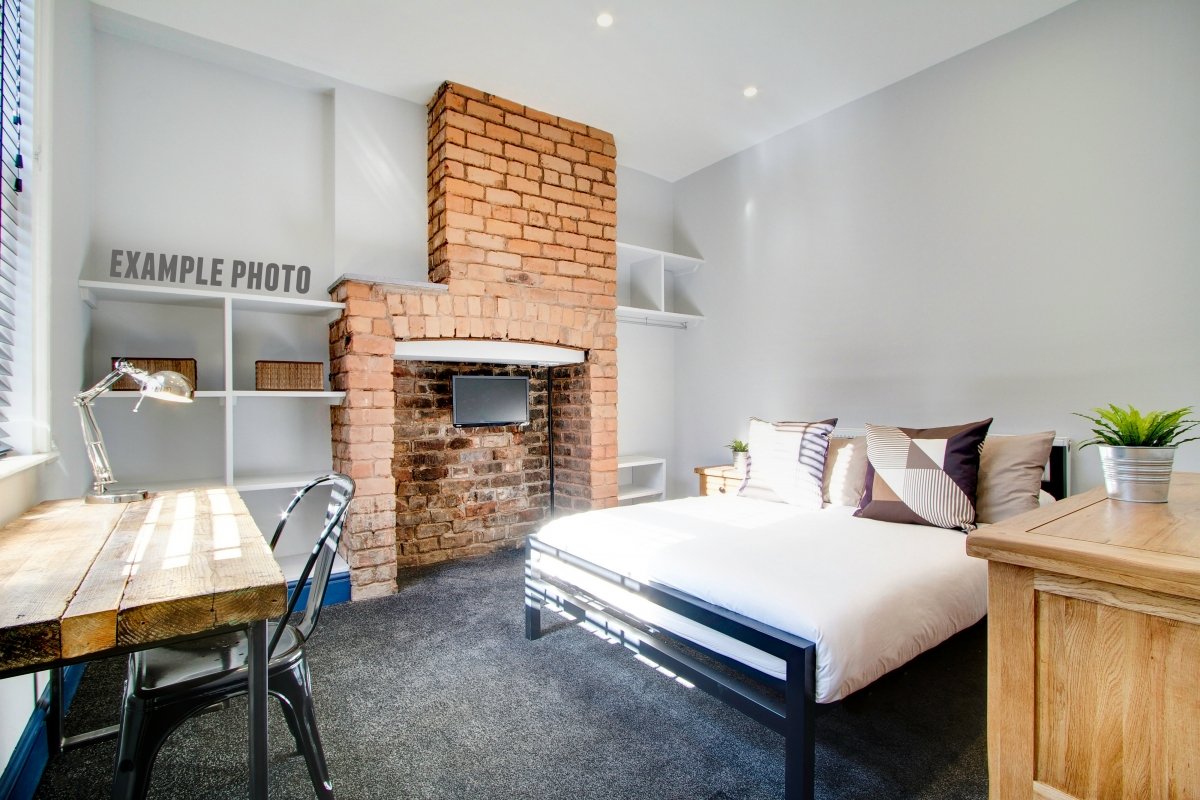 Check out our last Student Cribs before they're all gone!
Make an Enquiry / Book a Viewing