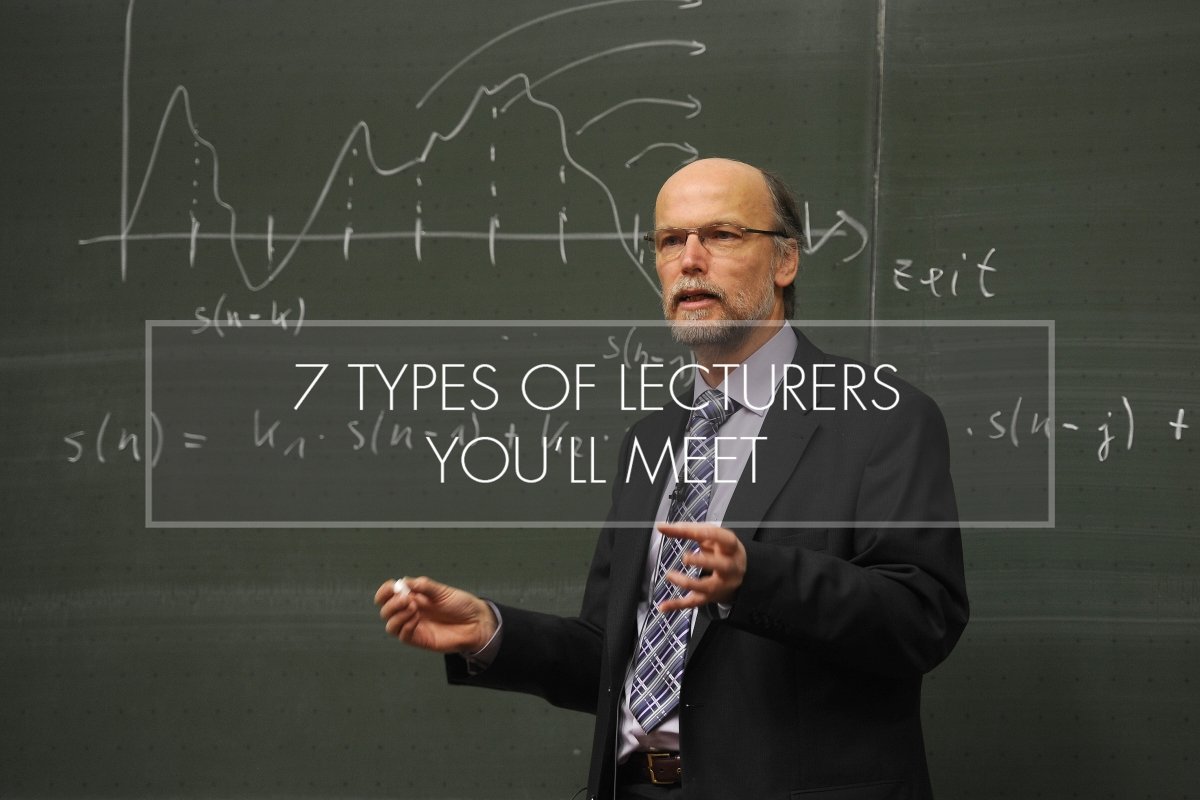 7 Types of Lecturers You'll Meet
By Student Cribs | March 8, 2022 |
Reading Time: 6 minutes
It doesn't matter where or what you study – you've probably encountered (or will, soon or later) certain types of lecturers. Let us guide you through these categories and explain what you can do to pass their subjects.
1. The Boring One
These professors are usually very good at writing and publishing studies. It's cool, but their storytelling skills lack…excitement. You could often notice that all they say in the class is already written on their slides. Each week there's fewer and fewer people in the classroom. It gets to that point of awkwardness when you and other 14 students are the last ones who survived.

What to do: You can skip lectures, if you wish, but try to follow the core readings to make a better impression in your written assignments. Usually, professors will refer to a bunch of their favourite authors and their frameworks. Make sure to dig deep into their works and quote extensively.
2. The Tough One
These ones take their job very very seriously. They have their own preferences regarding fonts, amount of bullet points per page.Their memory is also incredible. Every time you come late to class, you better pray they won't give you a death stare that will leave you with nightmares.
What to do: Well, you already know the answer. Always be on time, pay attention to every little instruction and don't try to fool them.
3. The Hot Mess One


Mr. Beans of every university. They're often late, have technical difficulties with their slides and every time you approach them, the look on their faces tells that they don't remember who you are (even though this might be the case with many other types of professors). If they teach well, you don't care about their clumsiness, but it surely takes up a lot of classroom time that could be spent on something productive.

What to do: Help them when they have minor problems and they will appreciate it. If you have questions, ask face to face, as it's very likely that they won't respond to e-mails promptly…
4. The Fashionista One
The classroom is their runway show. They dress to impress and every look is the #ootd. Usually they seem to be superhumans, who are never late (they come 20 minutes earlier with a takeaway flat white), despite looking perfectly put together. But don't underestimate their professionalism: fashionistas might not resemble professors from "Harry Potter", but they are as strict as the tough ones.
What to do: Make sure you actively participate during classes and write beautiful, polite e-mails to these professors. Never confront, I repeat, NEVER confront them.
5. The Conan One

Every lecture is a talk show. In a good, funny way. Conans love to interact with their students, make hilarious jokes, they're just…adorable. And confident in their way. They're near to perfect professors that act as your best mates.
What to do: Nothing, really. Try to keep in touch after you graduate, they will always be there to help you.
6. The Jimmy Fallon One
You might ask how Fallons are different from Conans. Well, they do love to insert jokes, while interacting with the audience, true. But instead of bringing genuine fun, their "little stories" often make you cringe and feel strange. Just like Jimmy does.
What to do: It depends if you like them or not. Some students don't mind quirky lecturers and are actually fans of their jokes. Don't be too serious with them and play along the rules of their "game".
7. The Cool One
Everyone wants to be friends with them. These professors are always on the same page with the latest trends, whether these are Yeezys or who has died in the last episode of The Game of Thrones. They crack good jokes and give useful advice. But they can be quite intimidating as any question you throw at them can be met with a look that says "bloody hell, are you serious?".
What to do: They are harsh markers who will show you no mercy. So make sure you follow their exact instructions – if they stress the importance of the slide 14, memorize it as it is likely to be at the exam. Don't ask too many questions.
Finally, don't be intimated by professors, at the end of the day, they are just like us. Once they were students themselves! Learn, find your own way to each professor and…give up if any of them won't be very nice to you. Sometimes this happens and all you can do is just move on.
Looking for a place to live next year?
Find your perfect student house and make an enquiry before they're swept up!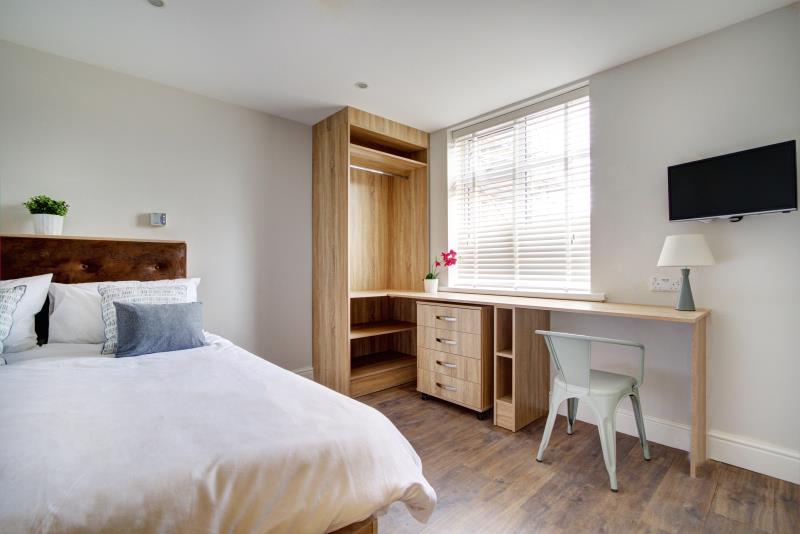 Make an Enquiry / Book a Viewing