8 Mug Recipes Students Should Master
By Student Cribs | July 13, 2023 |
Reading Time: 4 minutes
The last thing any student wants to do is to spend more than 10 minutes on cooking (because boiling water to put some instant noodles in isn't considered cooking).
Let's say there are easy meals that DO NOT require pans, pots, mixers and all those tools you usually have to borrow (a.k.a. temporarily steal) from your flatmates. Call this a life-hack that will take just a fraction of your time.
Ranging from savoury breakfasts to festive desserts, here's the list that requires only two tools: a microwave and a mug. And some food to mix together, yeah.
1. Nutella Mug Cake
When you're craving something indulgent and sweet, but eating Nutella with your spoon seems like another level of laziness, here's the link to the gooey, chocolaty mug cake, that can be put together in less than 3 minutes. Make sure you follow the order of ingredients!
2. Instant Mac&Cheese
Assuming that every student has to have some cheese and milk in their fridge, this recipe should be the easiest thing ever. It requires only four products! No more store-bought lumpy mac'n'cheese that makes you question your life choices.
This one will take up to 5-6 minutes.
3. Chocolate Chip Cookie in a Mug
Who doesn't love cookies? Especially, when you don't have to wait for them to get ready in the oven and then clean the kitchen from mess. This recipe will take 1 minute and you'll only need some butter, sugar, egg yolk, basically, staple foods.
Add a dollop of ice-cream to balance out the sweetness and step up your cookie game.
4. Egg-Fried Rice With Veggies
If you have some cooked rice and leftovers from the last night dinner, you should definitely mix them all together and add some spices. Check out the recipe here. Make sure you pick the largest mug you have.
5. Two Minute Scrambled Eggs
You don't want to go to classes with a stomach that makes inappropriate sounds, do you? Mix some eggs, milk and top with shredded cheese. Add seasoning. Boom. Breakfast is served. Full recipe is here.
6. One Minute Vegan Brownies
A vegan option that doesn't require any dairy (opt for coconut milk, for example) and is still moist and delicious! The best thing is that you can literally add anything you have in your kitchen – from crushed nuts to whipped cream on top. Also, turn it gluten-free by using almond flour. 
7. Spinach Ricotta Lasagna
This gourmet option takes more time, but it is absolutely delicious and is definitely easier to make than a regular lasagna dish. It's quite versatile, so you can add any veggies or meat that your heart desires. Find the recipe here.
8. French Toast
This recipe will teach you how to turn a dull slice of bread into cinnamon-maple fluffy yumminess. Bon appétit!
Lastly…Follow the instructions and know that microwave times may vary.
Looking for a place to live next year?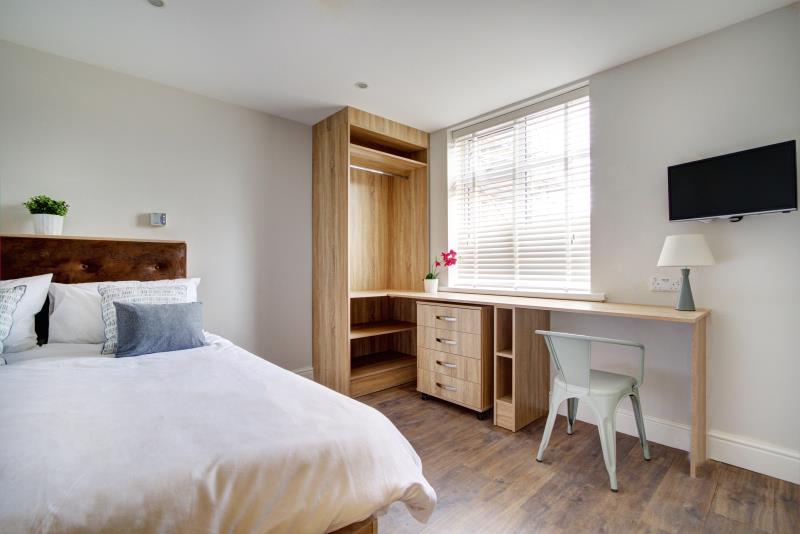 Check out our stunning student houses and make an enquiry before they're all gone!