8 Top Tips When Leaving University
By Student Cribs | June 24, 2022 |
Reading Time: 7 minutes
You've done it (or nearly done it)! You've come to the end of your degree, whether that be 3, 4 or maybe 5 years. All the pain staking essays and revision cramming, late nights and (sometimes) early mornings are behind you. But now what? Graduation is looming and it will mark the end of education and the start of your next chapter. You may be excited, anxious or maybe even overwhelmed by the prospect of this journey and the decisions you will be making. And as great as university is, the support given to students that are preparing to leave can be absent. So we've piled together some advice and tips for those venturing into the real world to help with the change. Just remember; you're not alone in this!
1. Make a list of careers you'd be interested in – some students may leave uni having it all planned out down to the paint colour in their flat. But others may come to the end of uni and decide their path has changed. A way of finding a new one is to find out what interests you the most or what aspect of your course you enjoyed the most. It can be a daunting process when you start searching for that dream job, but if you focus on the enjoyable aspect of working life it can be fun! Have a look online for some job match quizzes that can offer different careers based on your interests and personal information.

2. Gather experience – Once you've narrowed down a field you'd like to work in then it's a good idea to start getting experience. While the number one priority for most students when they leave uni is to earn some cash, gaining experience is also advisable. Whether this is volunteering a few days a week, looking for internships or work experience placements, it will add to your employability. The work experience gained by doing this shows employers a range of qualities about you, the environments you've worked in and the skills you gained as a result. Plus, having a few days work in your chosen field can help in deciding whether it's where you'd want to work.
3. Develop your own business – If you're the type of person that may find it hard working for a company or for a boss, then why not think about starting your own business. There are so many benefits to this as you can direct your interests into a career that may not be available to you in the job market. It can provide freedom and you can manage your own time. However, it can definitely be more challenging than a graduate job as you will have to manage every aspect of your new job, not to mention putting your own money in to get it started. It's a big decision to make but it could be a huge pay off.
4. Moving out – For most students, leaving uni means moving back into the family home. This can be great as you can try to get some free food and your piles of washing done. But the downside of this is that it can take away some of that freedom you gained whilst living away. Not only this but no more house parties or lazy hangover days with your housemates. So it might be that you want to start looking for a new home. This will require some research based on job opportunities, money and lifestyle. Maybe make a list of some priorities but be prepared to make some compromises – that washing may need to get done at the laundrette down the road!
5. Travel – Uni can be tiring and for some, the idea of settling down to a lifelong career may be the last thing on your mind. So travelling could be next on the cards. This will still require some planning and working to earn the money to go, but it won't just be one long holiday. Aside from the break of education and work, travelling can provide invaluable experiences that employees may find essential. It highlights your skills such as organisation and budgeting.
6. Seek advice – If you're really struggling on what to do once your degree has finished, then seek advice from your personal tutor or a lecturer before you leave. Getting a second opinion on it could give you some new perspective and they could suggest something you hadn't thought of before. It could be that a masters is the best option for you so you can narrow your education into a specific field and continue your learning. They have lots of experience and it can be very reassuring to know you're not the first that has sought help.
7. You're not on your own– Everyone in your year, course, social group or house that are leaving uni are all in a similar position. Other friends, such as those who decided to work once they left school, may not understand how challenging the transition can be. So, make sure to stay in touch with your uni friends as they will understand everything you're going through and may be able to give some productive advice.
8. Revel in your achievement – Above everything else, the most important thing to remember is that you have got your degree. That took dedication and hard work so take time to enjoy your achievement and try not to let other stressors overshadow that! Even though it may feel like you have fallen behind by moving back home or still struggling with money, you have gained a qualification that will push you towards your dream career!
We hope these tips will help in deciding your path once uni has finished. Make sure to check out some of our other university related blogs for more advice.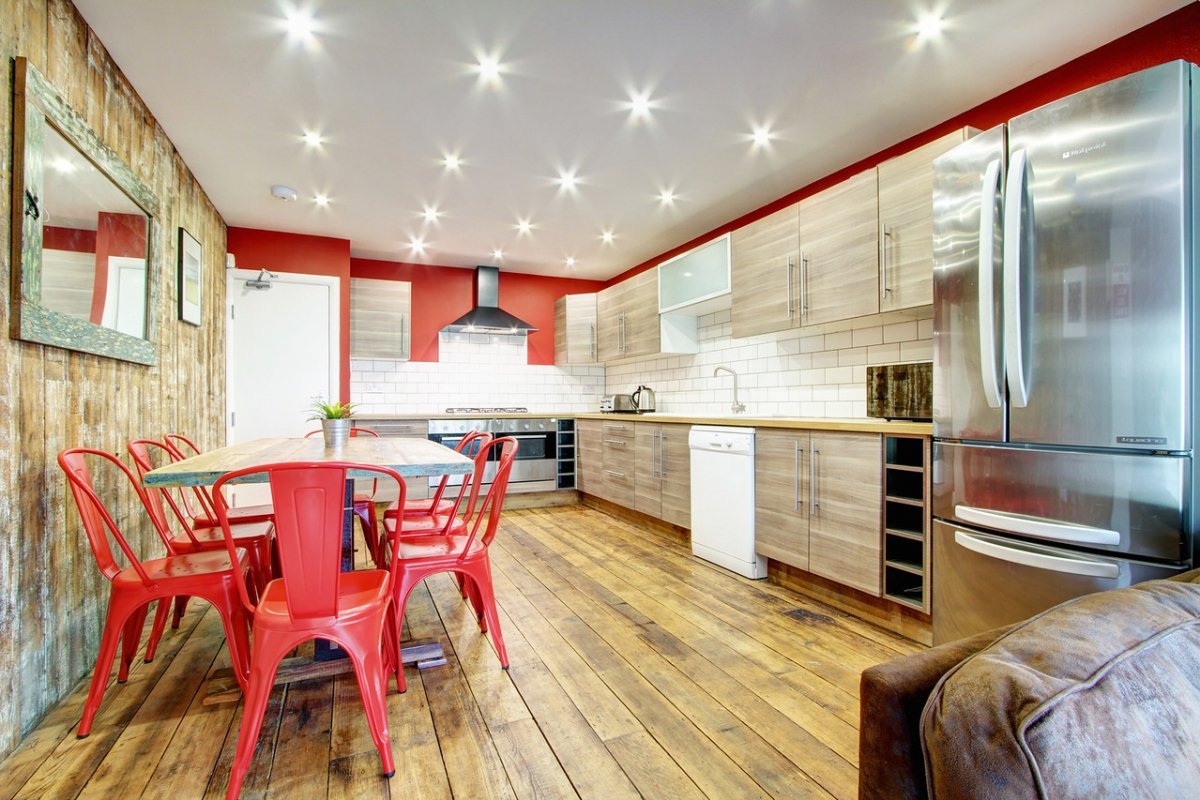 Looking for a place to live next year?
Check out our amazing student houses and make an enquiry before you're too late!
Make an Enquiry / Book a Viewing