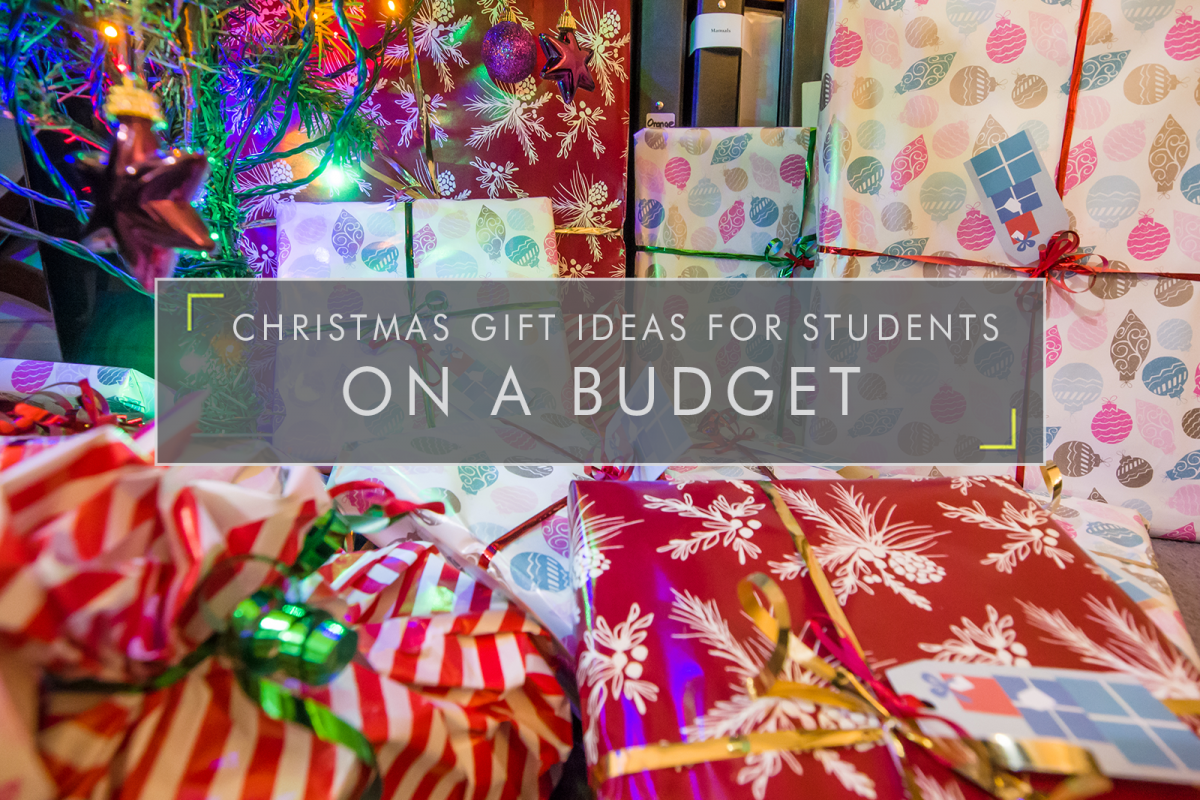 Christmas Gift Ideas for Students on a Budget
By Student Cribs | June 9, 2023 |
Reading Time: 5 minutes
Struggling for gift ideas this Christmas and has the student lifestyle left you with a very tight spending budget – well we might just have the solution to your festive worries! Take a look at the ideas listed below and see if any of them tickle your creative side!
1. Homemade Food:
One of the best way to anyone's heart is through their love of food! So why not getting cooking in the kitchen and try your hand at making some homemade Christmas treats. These could include homemade jams, chutneys and mulled wine or even some Christmassy flavoured vodka.
2)   Memory Jar:
Fill up a spare jar from around the house with all your favourite memories for your favourite people. This gift idea will show the people closest to you know how much they mean to you and is sure to bring on a good few hours of reminiscing (plus it's totally free so it's a win allround!).
3) Homemade Christmas decorations:
This time of year we all want to make our student homes as festive as possible (although nothing will be quite like home), but the pennies are at their fewest in the run up to Christmas. So why not try making a handmade Christmas tree using fairy lights and some removable tape to prevent damaging the walls! These look great anywhere in the house and will definitely put your in the festive spirit.
4) Homemade Cards:
Even though card giving might seem outdated, we all still love to receive them for Christmas – especially if they're homemade! They can be so easy to make – all you need is ribbon, glitter and some good design examples!
5) Try homemade gift websites:
If you don't think your creative skills are up to scratch then why not try some of these websites that do the hard work for you: Etsy, notonthehighstreet, Bonanza. These websites feature gifts that are unusual and personalised and are relatively inexpensive!
6) Festive candles:
If you've got lots of people to buy for this Christmas but not the funds in the account to cover everyone, why not give each of them a small personalised token. A festival candle can do just that and the costs of making them are really low! Add a personal touch by tying a picture of the two of you to a ribbon attached around the neck of the candle holder!
7) Hamper:
A hamper can be a great gift idea as you can base its contents entirely around the person you're giving it to. The hamper can be filled with their favourite food, supplies for the best at-home spa day or just a selection of gifts you think they'll like! Plus, by buying the hamper contents individually, not only can you custom make it all but it'll usually work out cheaper rather than buying one pre-packed!
8) Date-Night / Running-out-of-Things-To-Do Jar:
This idea is similar to the Memory jars but specifically perfect for your partner! Just think of some great date night options, personalise how they are presented in any way you want and enjoy the feeling of knowing you've given them a great gift!
9) Pinterest:
If you're really stuck for ideas, have a look on Pinterest – this place is heaven for all your handcrafted needs!
Take a look at our other Christmas themed blogs for inspiration to get you in the Christmas mood!
Still house hunting?
Check out our last Student Cribs before they are all gone or click on the image for more info.
Make an Enquiry / Book a Viewing