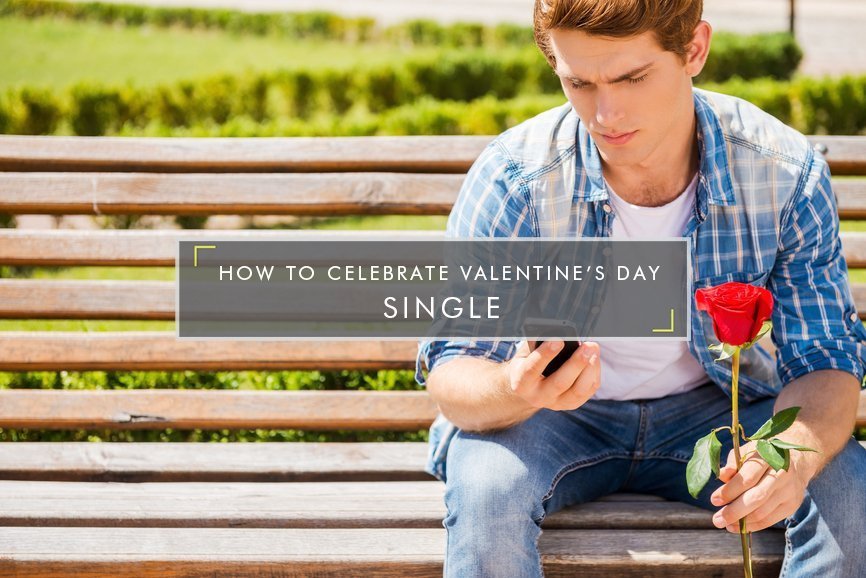 How to Celebrate Valentine's Day Single
By Student Cribs | June 14, 2023 |
Reading Time: 4 minutes
Just when you thought the pain of Dry January was over, the vibrant red and pink love hearts pop up in shop windows and that horrid Moonpig advert plays every 15 minutes whilst you're trying to watch Shipwrecked. Yes, we have ventured into Valentines Season. For those who have a significant other, good for you, I can't wait to read your instagram captions saying 'dinner with this one'. For those of you who have a more romantic relationship with your Dominos driver, here are some fun things you can do to celebrate and survive this dreaded day.
1. Drink Up
Get on your sexiest garms and head to a bar where all the other singletons will be drinking their sorrows away. Whilst all your smug-married friends are sat sharing dough balls at Pizza Express, you can be on your second pitcher of Pornstar Martini singing Shania Twain on a table. Who is having more fun in these two scenarios?
2. Movie Time
The humble cinema has forever been associated with dates, most people have gone to their local Odeon with the opposite sex at least once in their lifetime. But it's time the singletons reconquer the cinema! So grab your pals, sneak some snacks in (a girl I know once brought in an entire KFC family meal in her hoodie), kick back and enjoy a film. (Try to shut out the sounds of people exchanging saliva around you.)
3. Galentines Day
Before you roll your eyes, Galentine's day is not just a cliche, it's a mood. Whether you want to bring all your exes love letters and burn them or cook fajitas and drink tequila, Galentine's day is about having a sick time with your friends. The possibilities are endless for Galentine's day and it definitely doesn't have to feature pink balloons and your sad single friend crying into a glass of £5 Blossom Hill.
4. Feast
Change up your usual uni dinner of fishcakes and baked beans for something more snazzy tonight. Whether you cook all together and have a family meal or order in enough food to feed an army, eating is the key to the perfect Valentine's day. Food, glorious, food!
5. Treat Yourself
Go get a haircut, a manicure or pedicure. Give yourself an at-home spa experience and wake up feeling totally fresh the next day. Buy that crop top that's been in your ASOS basket for the past few weeks. If you look good, you will feel good and what better excuse to spend some money than the 14th Feb?! Happy Valentines to me.
6. Go Away for the Weekend!
If you're really feeling extra and have saved some cash so far this year (thank you Dry Jan), why not go away for the weekend? Head to the country or even abroad, for a touristic weekend in Dublin or a few rays of sunshine in the south of France. Whatever you do on Valentine's Day, do not google 'what to do on Valentine's Day single'.
I just did this and it said to cook a meal for your parents. Do not do this. Remember it's only a day and St Valentine was probably single anyway. Looking for a place to live next year? Check out our amazing student houses and make an enquiry before you're too late!
Make an Enquiry / Book a Viewing