How to Make the Most of Your Student Experience
By Student Cribs | July 3, 2023 |
Reading Time: 8 minutes
You're a student. Yay, congratulations to you, you are experiencing the best years of your life. Being a student is all about learning new things, enjoying yourself and finding out you really are. University is fun and one of the greatest experiences someone can have. The best way to make the most of your time as a student to is to balance the different elements of your life the best way you can… most importantly making sure you have a magnificent time along the way. Making the most of your student experience is essential. Here are 10 ways in which you can enjoy your student experience to the max.
1. Try to keep a sleep pattern (of some sort)
We students love a night out and why not, they are so fun. Yet the best way to actually 'be awake' when you wake up is by having a regular sleep schedule. Students love sleeping as well as partying, and we all know we'd like to wake up feeling refreshed… at least most of the time.
2. Keep up to date with your studies and be proactive
University is more than getting a degree, but it is the reason you are there in the first place. Making sure you study and attend your lectures regularly is unavoidable, as it'll make you knowledgeable within your field of study and get you the grade you deserve. After all, you love what you study and your valued time revising will benefit you in the long run.
3. Don't be afraid to ask for help
Ask your lecturers to explain what they're talking about in more detail or in a different way if you do not understand completely what they're teaching you. Do not think that your other fellow students will make fun of you or think you're silly as they might not understand the topic themselves. It's likely that you'll be helping another student who isn't as confident to speak up. You're all in this together after all!
4. Look after yourself
Sleep 8 hours a night, do regular exercise, eat your 5 a day etc. etc. You know these life hacks and this isn't anything new but while at university you might not see the importance of looking after yourself as a top priority. It most definitely is though! Do regular meal plans, join a gym/ sports society or learn about the art of mindfulness and self-care. Most students when they move out haven't moved out before and might not be 100% sure what they're doing (no one is 100% sure what to do at university, don't worry). Take a deep breath and avoid stress.
5. Make time for things other than studying
Google how to do that one thing you have wanted to learn. Whether that be a language, chess, blogging or whatever other hobby might interest you. It is healthy to train the mind in a variety of ways. Yes, you might be working towards a degree, but you need to make sure that you are doing things you enjoy for you rather than for your degree. Go and join that society which you've been putting off doing or pick up that guitar you brought and haven't picked up since, you won't regret it!
6. Keep an open mind about new things
During your student life, you will learn about things you might not be familiar with such as different types of music, interests and cultures. By trying new things, you will potential find a new hobby and make lifelong friends at the same time.
7. Engage with the opportunities that are offered to you
If a friend asks you to go out for a coffee, say yes. If you get offered an internship which will benefit you after university, say yes. Just make sure to stay safe and not doing anything that could harm you in the progress. Living in the moment is encouraged at university, enjoy every second!
8. Set yourself some goals
However big or small, having some goals at the end of the term, the year and of university itself, will make you a determined individual and you'll feel better for it. Goals could even be your target grade, you saving up for that all important holiday or getting a part-time job alongside your studies. If you don't have anything in particular in mind, start with the basics, from learning how to cook to starting a new sport.
9. Get involved with the university community
You don't have to chair a society or start your own to be involved. Submitting an article to the universities paper, volunteering around campus or joining a society or sports team are the best ways to get involved in uni life and meet new people. Being a part of a society will make you more confident, allow you to meet with a diverse range of people and you'll learn more about yourself in the process.
10. Most importantly, enjoy yourself.
University is a wonderful, eye-opening experience. Try something new or something you'd never thought you'd do after exams during the summer and you can guarantee that the years you have at university will leave you with lifelong memories.
To make the most of your university experience you simply have to have fun. Of course you have to keep up with studying, essays, exams etc, but the degree you have chosen is the subject you love. Take some time to explore, try new things and enjoy the now. Travel to that country you've wanted to go to, start that project you've been thinking about for the last few months, do whatever you want to do right now. Enjoy being you and enjoy the experience of being at University.
! Want to write articles for Student Cribs (and get paid for it!)? Please fill in this short form !
Looking for a place to live next year?
Check out our amazing student houses and make an enquiry before you're too late!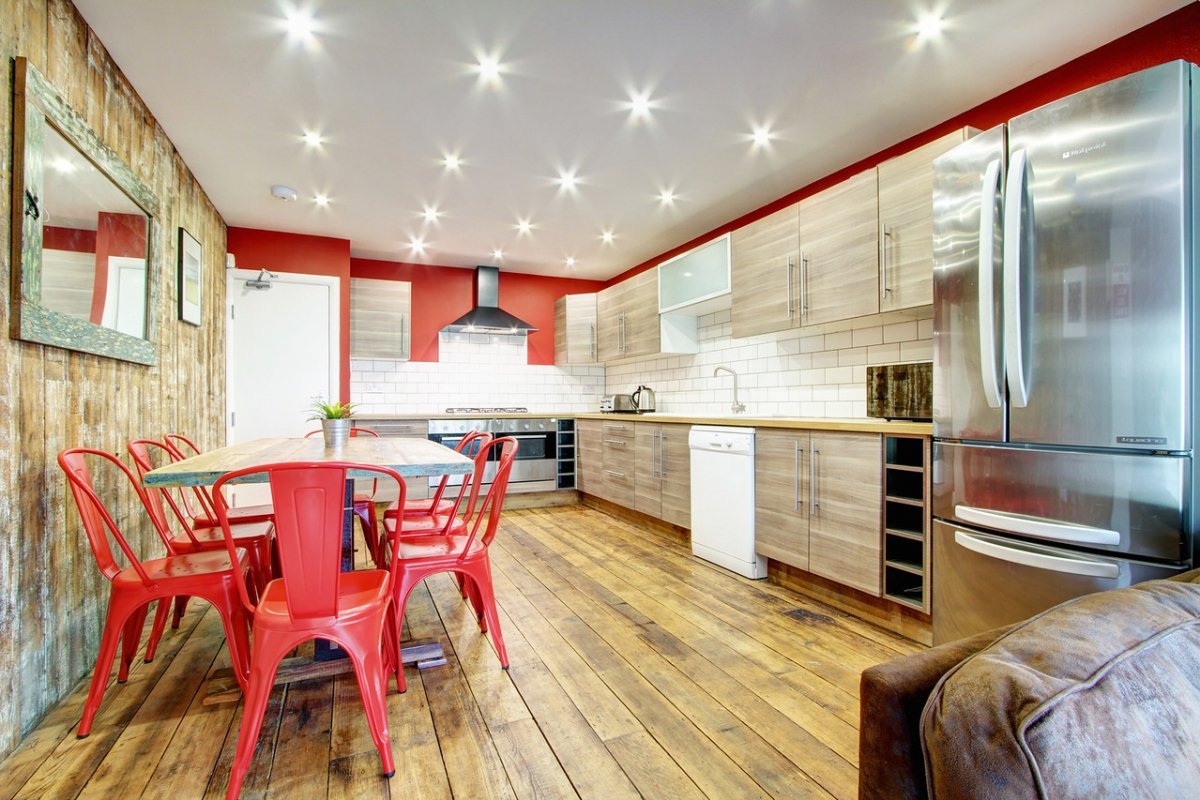 Make an Enquiry / Book a Viewing