How to Manage your Workload at University
By Student Cribs | June 22, 2022 |
Reading Time: 7 minutes
As we approach the dreaded exam and deadline season, finding the time to knuckle down and get through tonnes of coursework, revision notes and textbooks is enough to scare any student into a spiral of procrastination. Handling a constant supply of work comes with its challenges, however with some small changes in your routine and some better control of your time management can make the world of difference to your studying. Every student as we know has their own individual way to work, but whether you're a last-minute crammer, a nocturnal workaholic or timetable colour-coder, you will be sure to take away some tips on how to efficiently handle your workload on a time limit!

Code RED: be realistic, be energised and be decisive!
First and foremost – keep these three things in mind when planning on how to manage your workload. To be realistic is to get familiar with your capacity to work under a time restraint. If you're like myself, a VERY slow worker, it can be easy to feel defeated if you set over-ambitious goals to complete in a day, therefore, it's important to set yourself a task you can be certain to finish to a high standard! Also, be realistic in how effectively you can work with certain distractions on standby – if you find that watching Netflix and writing an essay at the same time leaves you successfully finishing a season of Peaky Blinders but barely finishing the essay introduction, it's probably best scrapping that method of work. Even if it feels boring or tiresome, a quieter space with minimal distractions (and that usually means no phone as well!) will have you completing tasks quicker and of a better quality!
Being energised is making sure you are emotionally and physically in good form to accomplish your workload efficiently. To slave away in the library when you're running on just a couple hours of sleep and on your third cup of coffee is likely to hinder the quality of your studying whilst also leaving you feeling sluggish, worn-out and grouchy. It is vital that in even those moments when we're left bogged down in work to allow some time to rest and take a break, as well as getting in a good night's sleep, as this will always help you physically prepare for a study session and mentally feel invigorated!
Making sure you're energised also means eating wholesome meals, with breakfast being especially important (…but we can turn a blind eye to the occasional meal deal or pack of digestives). Starting your day whether it be with eggs on toast or Weetabix will undoubtedly assist your productivity throughout the day, which makes it vital to not skip the meal and end up suffering for it later.
Being decisive is especially important to make sure you stick by tasks until they're completed. Jumping back and forth between different jobs will only delay their completion and leave you unfocussed, so prioritise what's urgent and complete one task before moving onto the next.
Lists are your life-saver!
Writing a detailed to-do list of the exact things you need to complete is a method that clears and organises your thoughts. Worried you'll forget to print out an important document? Write it down. Have several things that need to be done by the same deadline? Write it down. This eradicates any time needed to cohere your thoughts as they're already written directly in front of you, as well as providing the volume of workload you can prepare for.
You need TLC so you don't RIP!
Separate 'work' and 'play' when preparing to complete your to-do list. Knuckling down to get a few hours of work done on your own may sound tedious at first but is a method that is guaranteed to maximise your production. And when production is maximised, this means your time afterwards can be spent freely! Even though it's super important to get that report finished or research done, it's also extremely important also to allow yourself time to switch-off from work and relax. Cooking up a delicious meal, gymming or going to the pub with your mates, whatever makes you ease up will help make the time working all worth it!
Buddy up so you can buckle up!
Communication is a great way to keep track on how you're progressing through your studies, such as talking to a friend opens a discussion for advice, opinions and an organisation of your thoughts and is a perfect way to offload any of the stress built up from the day.
Switch up your surroundings.
The university library although is useful for resources can become mind-numbing when you've been visiting day-in and day-out, which will only create a bored and dull attitude towards your workload. Experiment with different locations such as different public libraries and cafes to keep your schedule (which can often feel repetitive) refreshed and versatile.
As exams leer inevitably closer and closer, it's important to establish the best methods of increasing your own efficiency in handling your workload so you can remain as organised as possible for when the time comes to sit them! Remember that "yeah i always get my work done weeks in advance" was said by no one ever – it can take time to get into routine, but will always be worth it to keep you that little bit more sane when exam season comes around!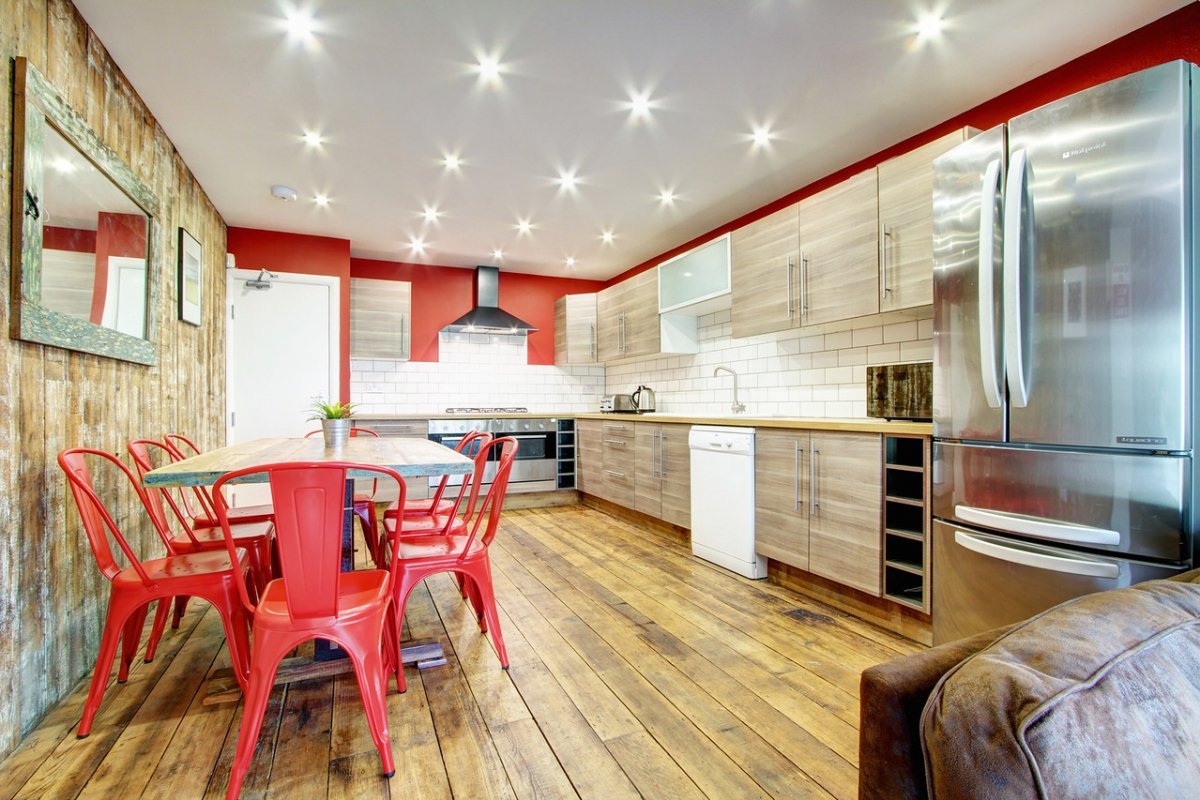 Looking for a place to live next year?
Check out our amazing student houses and make an enquiry before it's too late!

Make an Enquiry / Book a Viewing