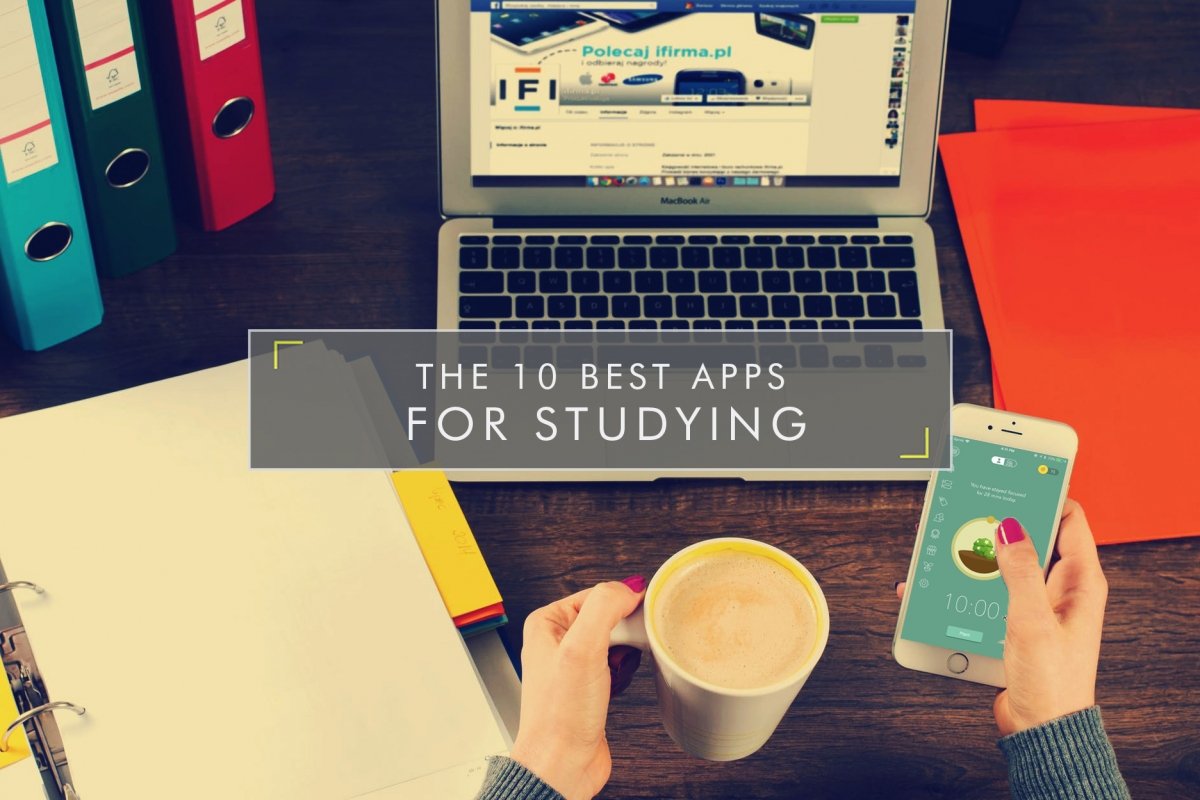 The 10 best Apps for studying
By Student Cribs | June 14, 2023 |
Reading Time: 6 minutes
If you're a student and you own a phone, this blog might interest you… Instead of being a source of procrastination, your phone can actually help you study! We've found the 10 best apps that every student should use. If you'd like to save money, to stay focus or to actually be able to wake up on time, everything you need is on this blog. You can thanks us later.
EVERNOTE
Evernote helps you focus on what matters most and gives you access to your information when you need it.
It offers you a panel of possibilities to stay organised. You can note and plan your ideas effortless. Prioritize your projects, make to-do lists… With Evernote, you'll always be aware of what's going on.
(and it'll be quite useful to not have to ask your group project partner for the 138th times this semester.)

CHEGG STUDY – HOMEWORK HELP
You can't solve a math problem? Impossible to do your French homework?
Simply snap a quick picture of problems not covered in your textbook, and submit it instantly to Chegg experts. Get an answer back in as little as 2 hours – anytime and anywhere.
ALARMY – MISSION ALARM CLOCK
No more snoozing and being late for class. With Alarmy, you'll have to solve a math problem in the morning. If you don't find the right result, the alarm will keep ringing. This gets your brain working quicker and puts you in a better position when it comes to learning throughout the day. But most importantly, it forces you to get out of your bed!!
If maths isn't your thing, you'll have to get out of bed and take a picture of your sink (or any other area you choose) to turn off the alarm!
QUIZLET
With Quizlet, you can create your own flashcard and quiz to help you learn.
Choose either to study with existing flash cards or create your own. It's such a funny way to learn and is proving to be very effective. So, if you always had issues with staying focused or working productively, Quizlet may help you.
FOREST
Do your work & save the planet!
Whenever you want to focus on your work, plant a tree. It sounds crazy, but it's the truth.
Forest helps you to stay focus. Set a time, plant a tree. If you check your phone before time's up, the tree dies (and YOU did that). Furthermore, if you upgrade to premium, actual real-life trees are planted: so it's good for your work and your ecological awareness. Already more than 400 000 trees have been planted by Forest's users since the beginning of the app.
WE BUY BOOKS
Course books can be really expensive and you don't really have the choice to pay for them or not, because they are necessary. And the worst thing is that you don't need them next year anymore.
With We buy Books, it's easy to sell your old textbooks to earn some of your money back.
You just have to send a photo of the book's barcode and wait for a response. Then, send it for free by postal service. Really easy to use and allows you to save money!
STRAVA
We all know that is really hard to keep doing sport when you begin to study at University. With Strava, you can easily schedule your runs or bike race. You can see all statistics you'll need on the app, your distance, your max speed and the length of your race.
Take it out on yourself after lessons and stay in shape by using Strava!
STUDENT BEANS
If each end of month is a struggle for you, Student Beans can help you manage your finances. StudentBeans' job is to find the best deals for students. From a free cheeseburger at McDonald's to a 35% Discount at HP, there's something for everyone.
It's effortless and allows you to save money. What more could you want?
LAUNDRAPP
If you live far from home, and you can't rely on your mom doing your washing anymore, Laudrapp could be useful. With his door-to-door service, Laundrapp collect, clean and deliver your clothes. We love the concept and most importantly, it's really affordable.
EASYBIB
Writing an essay is definitely not the funnest thing to do, but the worst part is definitely writing your bibliography. Would you like to avoid spending hours on it?
EasyBib creates an academic reference for any book simply from a scan of the book's barcode.
So you just have to take a picture of the barcode or type the title of the book into your device, and EasyBib will find all quotes you could need. Useful!
We hope that thanks to this blog you will discover your next favourite app.
So, what app will you download first ?
Looking for a place to live next year?
Check out our amazing student houses and make an enquiry before it's too late!
Make an Enquiry / Book a Viewing