The Ultimate Guide to Student House Plants
By Student Cribs | June 9, 2023 |
Reading Time: 7 minutes
Want to make your student home feel more like a home? Well, plants are definitely the answer! In this guide, we'll help you, room by room, to find the perfect plants for you and your Crib. Whether you want one that actually cannot die, one that cleanses the air or even one to help you sleep, we've got the answers, so have a read and turn yourself into a real plant guru.
In the bedroom…
Relaxing in your bedroom is a necessity after a long day at uni. So we've compiled a collection of bedroom plants that will not only make your bedroom look amazing, but will cleanse the air, helping you to relax.
1. Firstly, let's welcome the Philodendron Scandens! Despite its weird name, this plant is perfect for your home: measuring about 120m tall, it is easy to take care of and it's got pretty heart-shaped leaves. It's also one of the best plants to reduce indoor air pollution!
2. Secondly, an Instagram worthy plant to cleanse your air: the Sanseviera, also known as "Snake plant" or "mother-in-law's tongue". If you love plants but don't have green thumb, this one is definitely for you: unless you practically drown it, you won't be able to destroy this plant
3. The Aloe Vera plant gives you a smooth skin, helps you to digest, relieves joint and muscle pain BUT is also perfect for your bedroom as it purifies the air! It's also pretty cute too…
4. The exotic Jasmine is a great bedroom plant as it will help to soothe your mind and body with its delicate perfume and will lead you to a greater quality of sleep. A must-have when you're stressed during the exams!
5. Don't have much space and want a plant without commitment? Then, you should definitely get a cactus! Simple, easy and super quirky.
6. Next we have the Spider plant. This plant was named this way because of the shape of its leaves, so don't worry – no spiders are involved!
In the Living room…
The living room is the heart of the home and the place where you'll spend the most time with your friends, so why not make it look great?
1. The English Ivy was elected number one best air-filtering houseplant by NASA scientists! It's easy to grow, adaptable and if you put in on a shelf you'll have the nicest home ever!
2. The Peace Lily has made it onto the list because of it's unusual shape, making any room feel more homely.. also because of its power to reduce the toxins in the air, making us feel more relaxed.
3. If you're looking for a bigger plant, then check out the fiddle-leaf fig. It will help you to purify the air, eliminate dust and controls humidity as well as helping to prevent health problem like colds, coughs and sore throats… why wouldn't you buy one?
4. Another big plant: the Massangeana which can reach up to 2m! With its elegant green and white leaves this plant is perfect for decorating your home. If you take care of it, you might get some pretty flowers too!
In the kitchen….
For the kitchen, we not only have a selection of beautiful plants to dress up your home, but also some herbs, because who doesn't like Bolognese pasta with a fresh leaf of basil?
1. The Orchid definitely deserves a place in any home because it is beautiful, lasts for a long time and doesn't need much looking after!
2. The Maidenhair Fern, with its lovely name, will bring life in your kitchen and lots of colour!
3. This Ananas Nanus is quirky and different and perfect for anyone who likes pineapples… but don't eat it!
4. Even if you don't cook like a French chef, you still need to think like one! So make sure you have some herbs in your kitchen like mint, rosemary, parsley, thyme… Fresh herbs make every meal so much tastier!
In the bathroom…
A bathroom is the perfect place to grow exotic plant! It's always hard trying to think of ways to make your bathroom look nice, but a plant is the perfect option!
1. First, a small cute one called Sedum Burrito (sorry, not edible!). With its funny leave shape, and rubbery texture, it will fit right into the bathroom!
2. This plant is extremely common but will look great in any bathroom! The Anthurium brings colour to every room and also is in flower 300 days per year!
3. This plant loves the humid atmosphere so there's no where else the Boston fern should be except in the corner of your bathroom looking fab!
4. The Cast Iron plant will be your best friend as it hardly needs any attention and will stand strong for a very long time.
So make sure you take your Crib that extra mile by filling it with plants galore!
! Want to write articles for Student Cribs (and get paid for it!)? Please fill in this short form !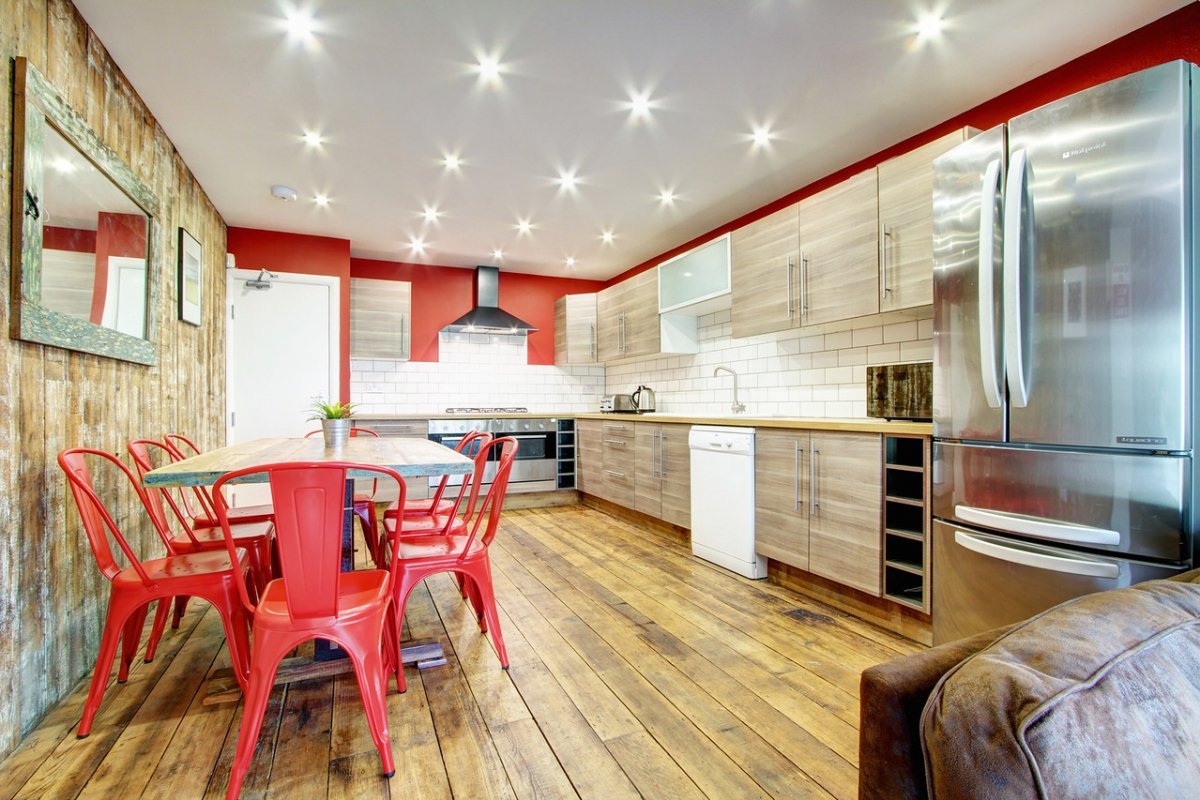 Looking for a place to live next year?
Check out our amazing student houses and make an enquiry before you're too late!
Make an Enquiry / Book a Viewing