York's Top 10 Secrets For Students
Published: Thursday, 23 March 2017 | Author: Julien
Whilst York's beauty is second to none, it's not just the historic walls and seemingly abnormal number of OAP's that entice some of the country's brightest and best to dedicate three or more whole years of their life to the city…oh no. If you are already at York or you're planning to join us, this is your quick-fire "top 10 secrets" to help you fully capitalize on your time in the real "City of Dreams".
1. Anyone for a pint?
Its perhaps not so much a secret, but it's bloody impressive. York has over 365 pubs, all within the city walls. The eagle eyed amongst you will notice that this means there is a pub for every single day of the year! If you ever need a quick tipple to help you unwind or de-stress, or perhaps you've run out of food and you fancy a treat, a good quality pub is never too far away. It would be rude to not take advantage of this surely?

2. Black Cards
If like me, you love a good night out, why not keep it cheaper for yourself by becoming promoters. By handing out queue jumps and cheap entry coupons you can get yourself a staff black card. This card gets you free entry and queue jump for every YUSU night out. Not a bad thing to have in the wallet.
3. 24-hour library sesh
Before you come to university, the concept of actually entering a library might seem somewhat pointless. However, the library at York Uni is always pretty buzzing. If ever you are looking for a good place to work that offers both peace and quiet but also the opportunity to procrastinate as well, I'd recommend the Harry Fairhurst Building, 2nd floor. If you know you know.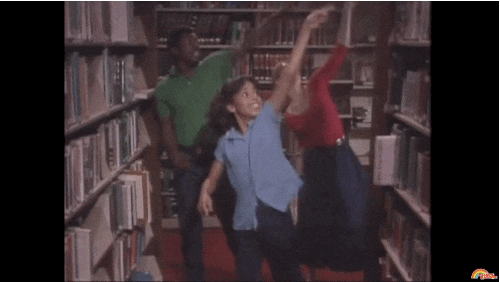 4. Yoyo Wallet
When making any sort of purchase in campus shops/bars, be sure to use the Yoyo Wallet app. This is similar to Apple Pay, however you earn points on the money you spend and you can use these points on a number of things from the YUSU shops and bars. A personal favourite of mine is the sharing plate of nachos.

5. Fresher's Fair

If you take full advantage of fresher's fair you could finish the day with an awful lot more than what you started with. A number of different clubs and societies will entice you to sign up to their weird and whacky clubs with free pens, sweets, lanyards…you name it, it's probably been used. Put your name down and bask in all the glory it brings. All you are doing is writing a name, you've not committed to anything. Who knows there might even be a couple that you are interested in.
---
---
6. Tenpin Bowling Clifton Moore
If you are looking for a fun but cheap night, look no further than Tenpin Tuesdays. Both bowling and drinks are all half price making it great value for money and a very enjoyable evening. Perhaps a good way to warm up for a big night out?
7. Get a bus pass!
A bus pass may seem expensive at the time, however, you will realise that they are worth their weight in gold by the time the year is up. Take advantage of the promotional deals that the bus services offer early on in the year to avoid paying full whack. You don't want to be looking around for spare change every time you want to go into town or vice versa.
8. Join a society
Joining a society will be one of the best things you end up doing at Uni. It not only gives you a chance to get to know people you don't live with or who are on the same course, but it's a great way to fill empty time and pursue something that you really love. The earlier you start the better.
9. Ask questions
This might sound obvious, but for most students coming to university, this is their first taste of independence, and sometimes this can be a challenge. My friends and I all found out that the best way to find out information or get free stuff is to simply ask the question. The stupid question is the one you never ask.
10. Uber is not always the way
Whilst there has been a big hype around Uber coming to York, bear in mind this is not London and there aren't a fraction of the drivers available. This means the surcharge is high and it's often not more affordable than cabs. By all means get quotes but just be wary.
Still househunting in York?
Check out what we have still available before it's gone!