#idratherbeinmycrib Competition! Win £500!!! Terms and conditions inside.
Published: Sunday, 28 October 2018 | Author: Steph Parrott
To start you off on the running to having the best year of your life, we're giving away a huge £500 in our newest Cribs competition!

The competition is being run through our Instagram @StudentCribs, so make sure you follow us to stay on top of all the information and announcements! We'll be posting every detail of the competition on our page and stories so keep an eye out!
To participate, all you need is your Student Cribs tote bag and a little bit of creativity and you could be the lucky winner of £500!
COMPETITION RULES:
1. Post a picture on Instagram of your tote bag (with you or without!) with the hashtag #idratherbeinmycrib and tag @studentcribs!
Be as adventurous or as creative as you want, but only our favourite 3 photos will make it to the final round of the competition, so think outside the box!
Below example pictures:
2. Make sure to hashtag #idratherbeinmycrib on your photo so we can find it!
Tag us @StudentCribs and if your Instagram profile is private, send us a message so we can follow you and see your entry!
3. On 5th November, (so in just over 2 weeks) our top three entries will be posted onto the @StudentCribs Instagram page at 5pm!
The three finalists will then have SEVEN days to gain as many likes as possible on their #idratherbeinmycrib pic on the @StudentCribs profile!
4. If I'm a finalist, how do I get likes on my post?
Tell all your friends, post it on your story, share it on facebook, repost it onto your own page, email it to your gran - do whatever it takes to bag you the prize money!
5. When the seven days are up, the post with the most likes will win the £500 cash prize!!!
If you do not have a tote bag and would like to enter our competition, please email steph.p@student-cribs.com with your name and address and we will post one to you.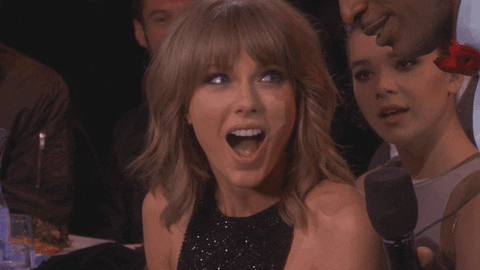 Please see below for the terms and conditions.
1. The organiser of this competition is Student Cribs Ltd.
2. You must be a Student Cribs tenant to enter the competition.
3. This competition is only open to residents of the United Kingdom, aged 18 or over.
4. The rules of the competition are as outlined in the blog post above.
5. The prize for the winner is as followed: £500.
6. The first stage of this competition will commence at 12:00 GMT on 19th October 2018 and all entries will be not be counted after 17:00 GMT on 5th November 2018.
7. The second stage of this competition will open at 17:00 GMT on the 5th November 2018 and the final deadline for the most liked post will end at 14:00 GMT on the 12th November 2018.
8. There will be one winner that will receive a prize for themselves of £500. This will be the person who receives the most likes on their picture on the @StudentCribs profile. (Student Cribs reserves the right to disqualify a finalist who uses foul play or 'bots' to gain likes on their photo on the @StudentCribs page).
9. In the result of a tie at 14:00 GMT on the 12th November 2018, the competition will remain open for another 30 minutes, in which the finalists can carry on receiving likes on their posts.
10. This can continue until there is one winner that has more post likes than the others.
11. Any one person can enter the competition as many times as they wish. Each separate post with the hashtag #idratherbeinmycrib will be taken as a different and separate entry.
12. The same image, posted across different accounts, will be taken as one entry.
13. The winner will be notified by Instagram post and direct message and must claim their prize within 7 days of announcement. If the prize is unclaimed after this time, it will lapse.
14. The method of receiving the £500 prize money is to be discussed and arranged by the winner of the competition and Student Cribs Ltd.
15. Each contestant who enters by either posting their photo on their personal account with the hashtag #idratherbeinmycrib or sending it to @studentcribs via direct message, confirms that they have given their permission for the inclusion of their picture, username and name of the university they're studying at to be posted onto the @studentcribs Instagram account.
16. This Promotion is in no way sponsored, endorsed or administered by or associated with Instagram. You acknowledge that all information and material that you submit to enter this competition is submitted to Student Cribs and not Instagram and you agree that Instagram shall not be liable to you in any way in respect of this Promotion.
17. The winners agree that their names be used in a post when announcing that they have won.
18. Student Cribs have the right to alter or cancel the competition at any point during the time that the competition is live.
19. These terms and conditions are governed in accordance with the laws of England and Wales.
20. By entering the competition each entrant agrees to be bound by these terms and conditions.

Good luck to all the competitors! Be creative, be adventurous and get posting!!!!