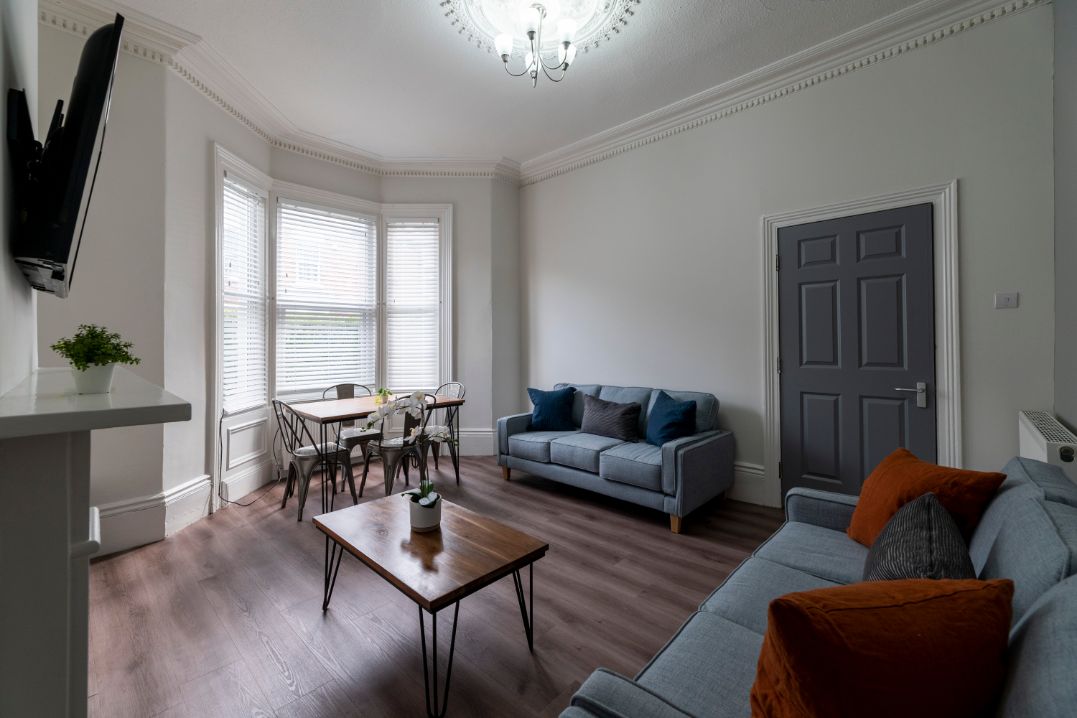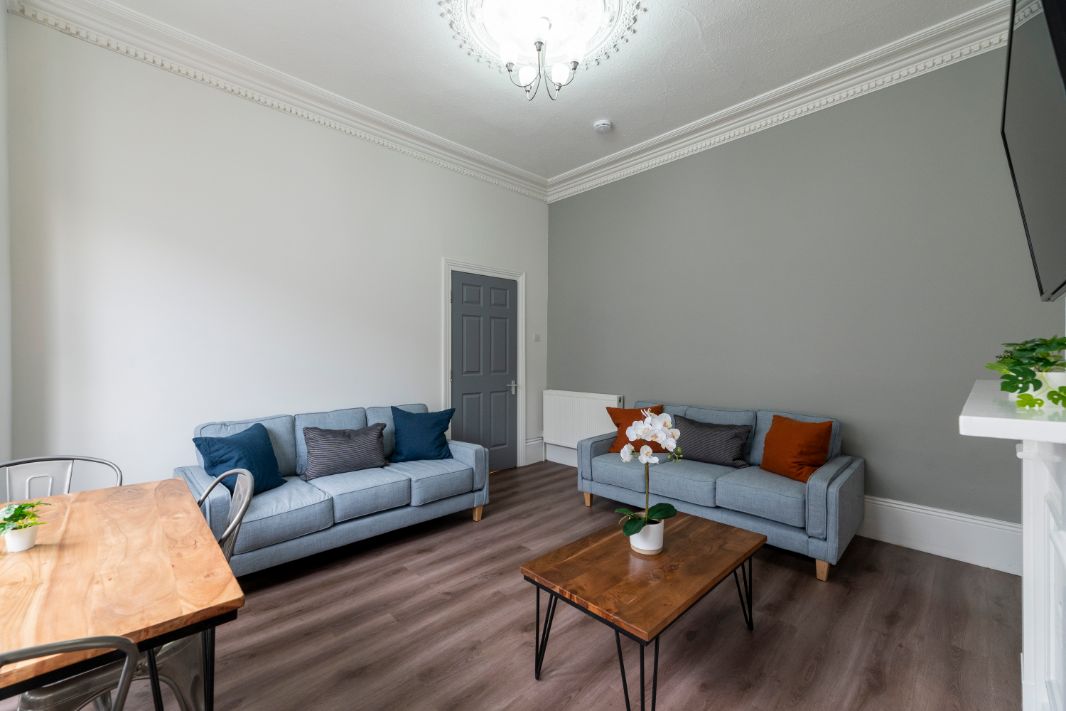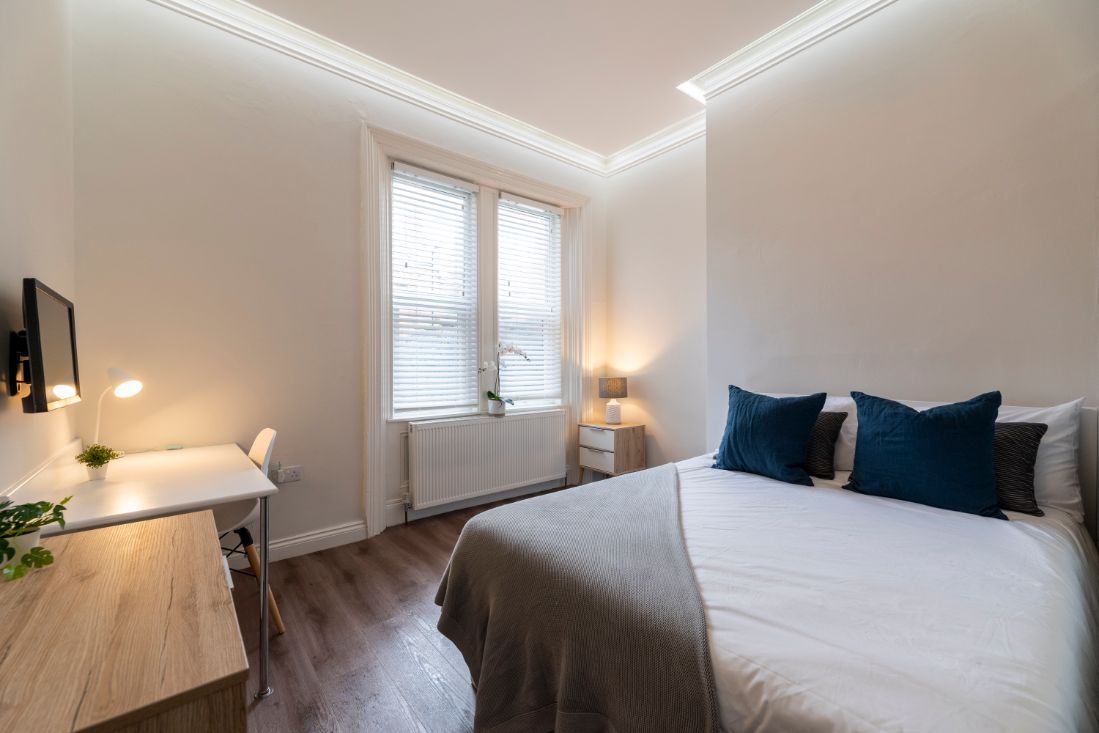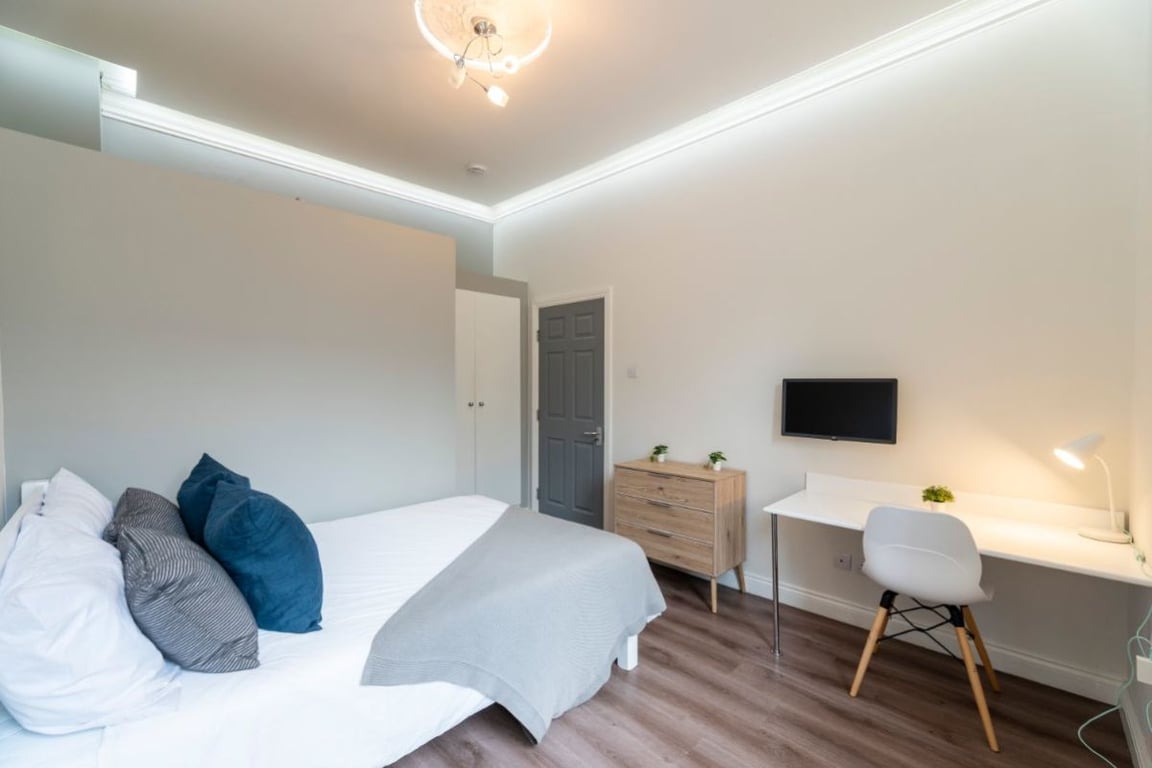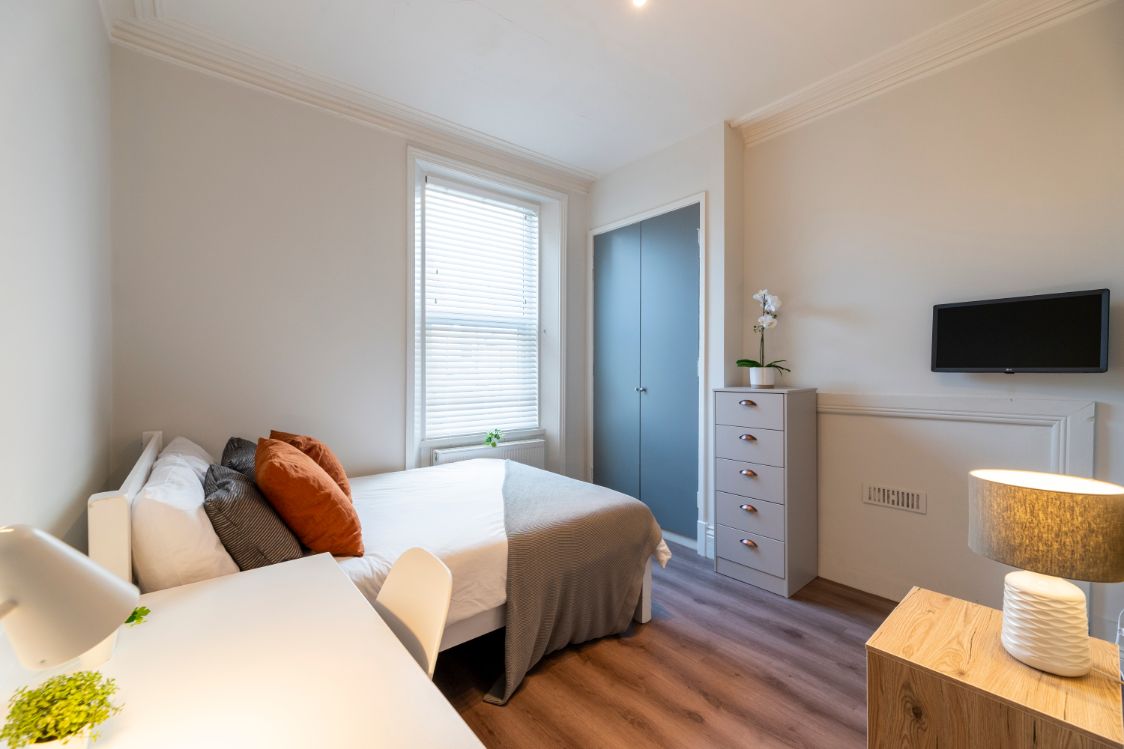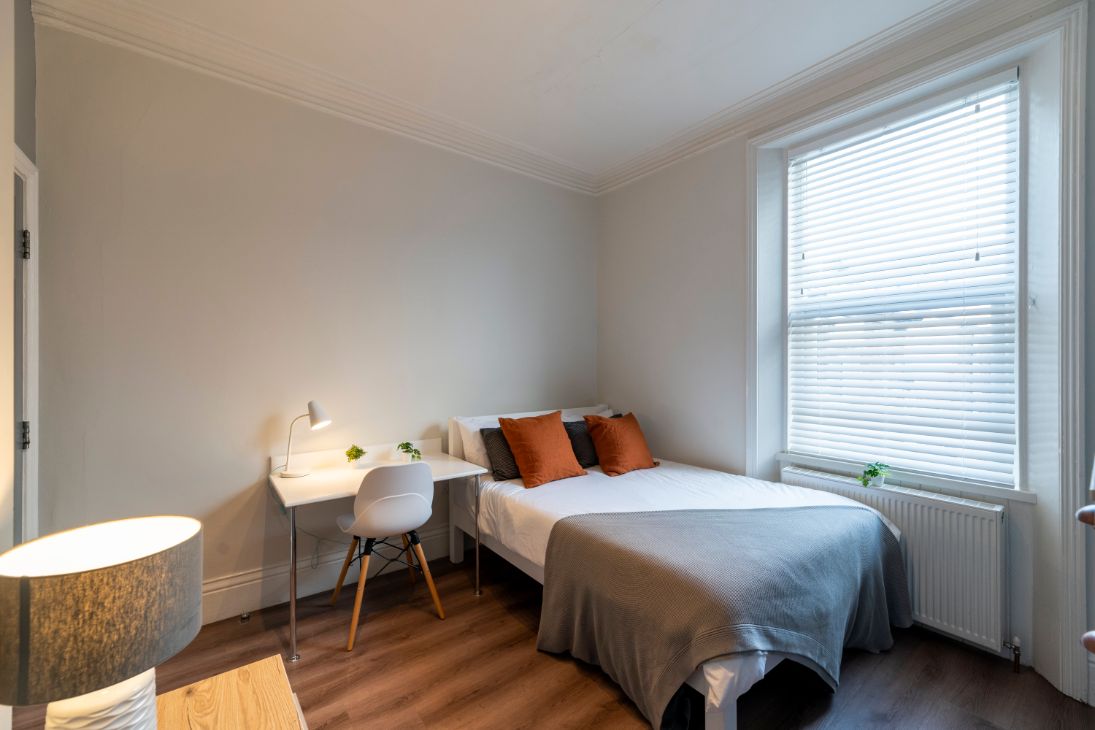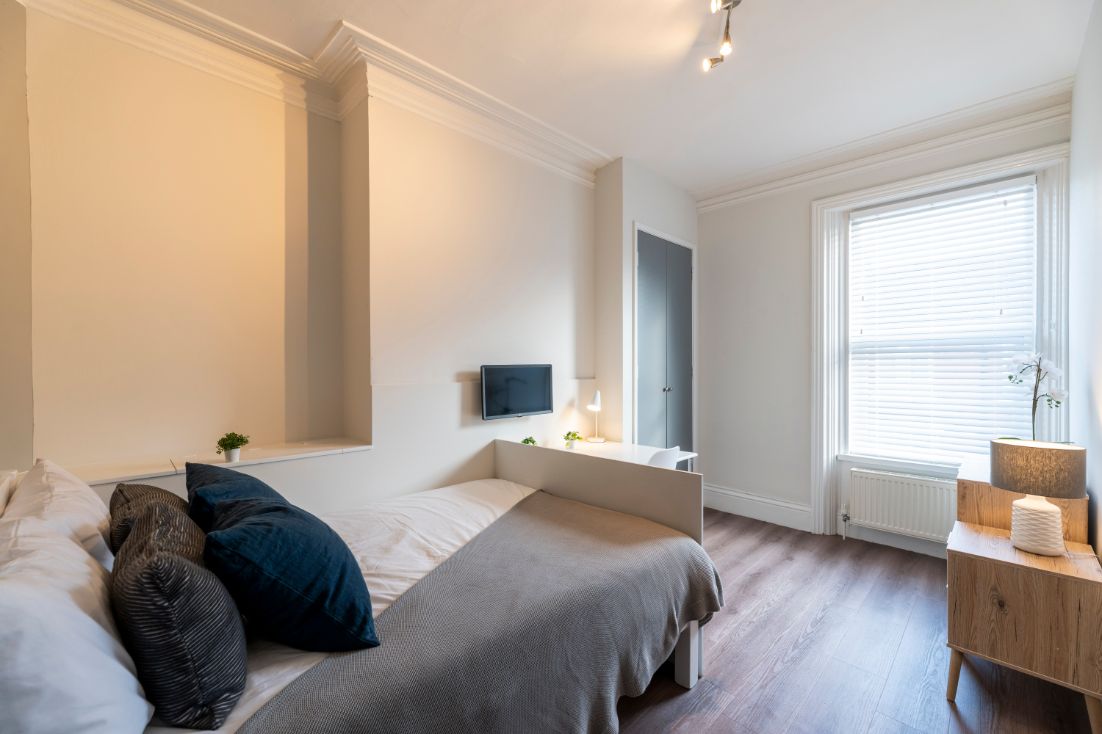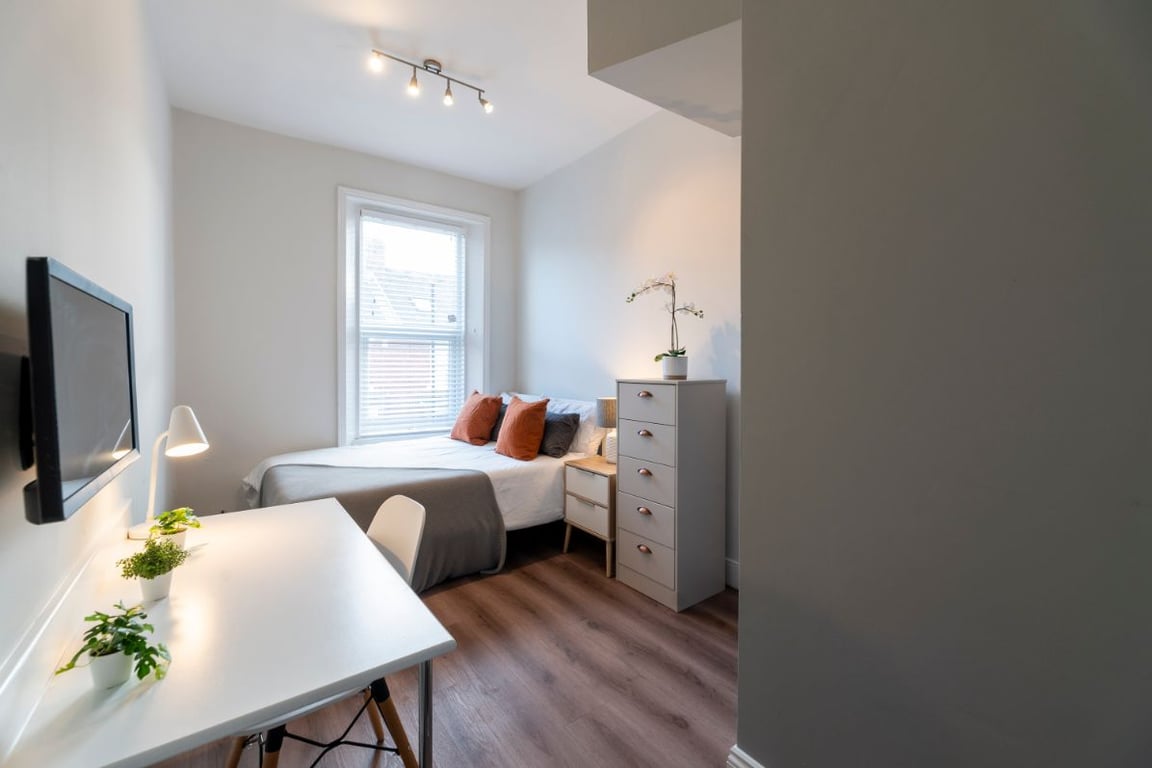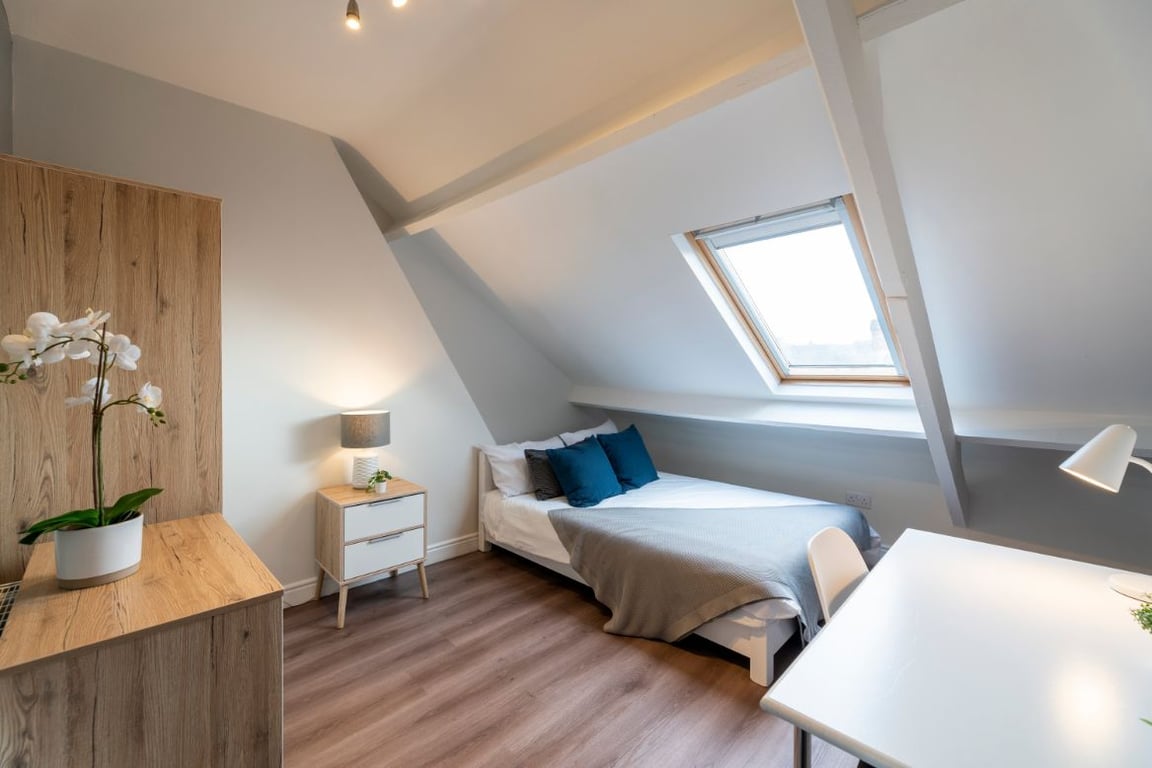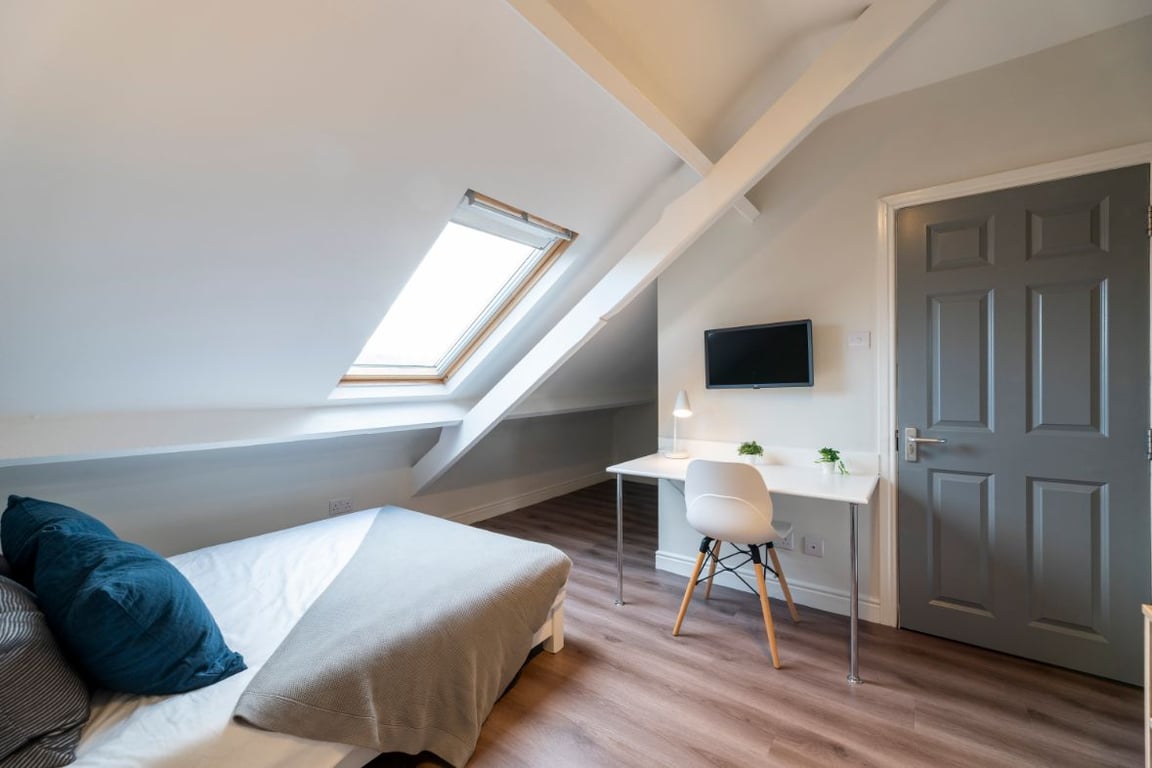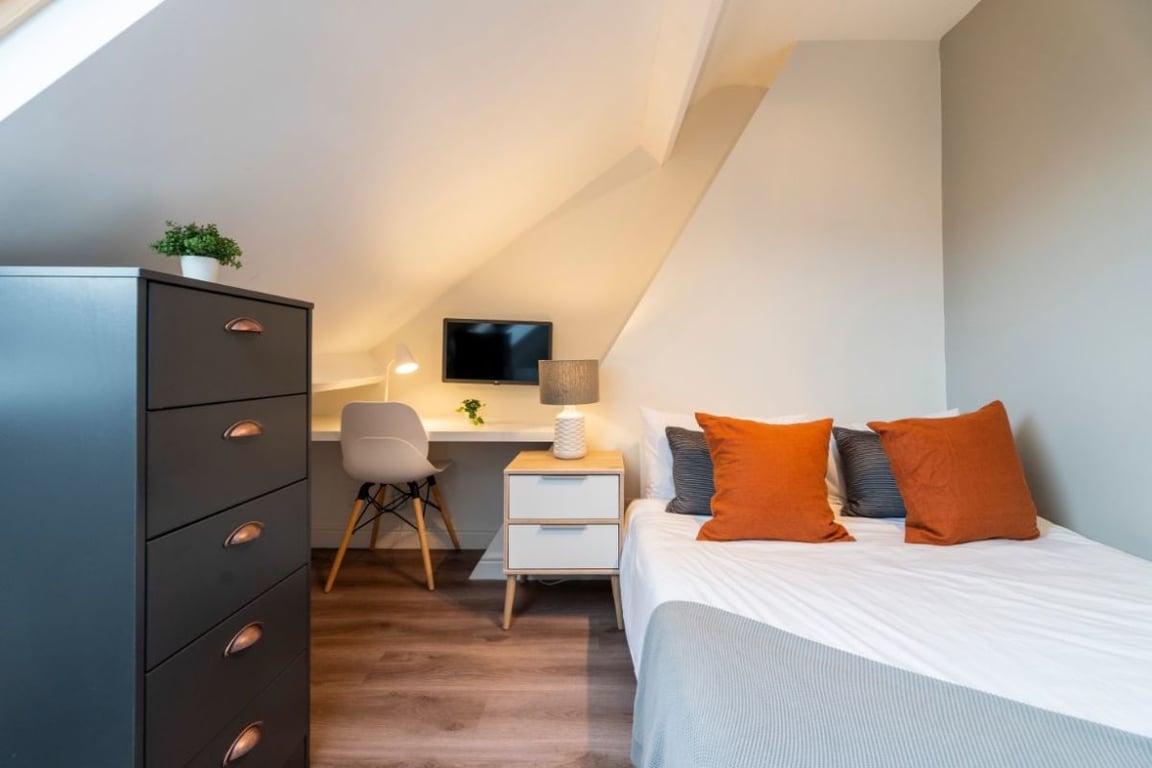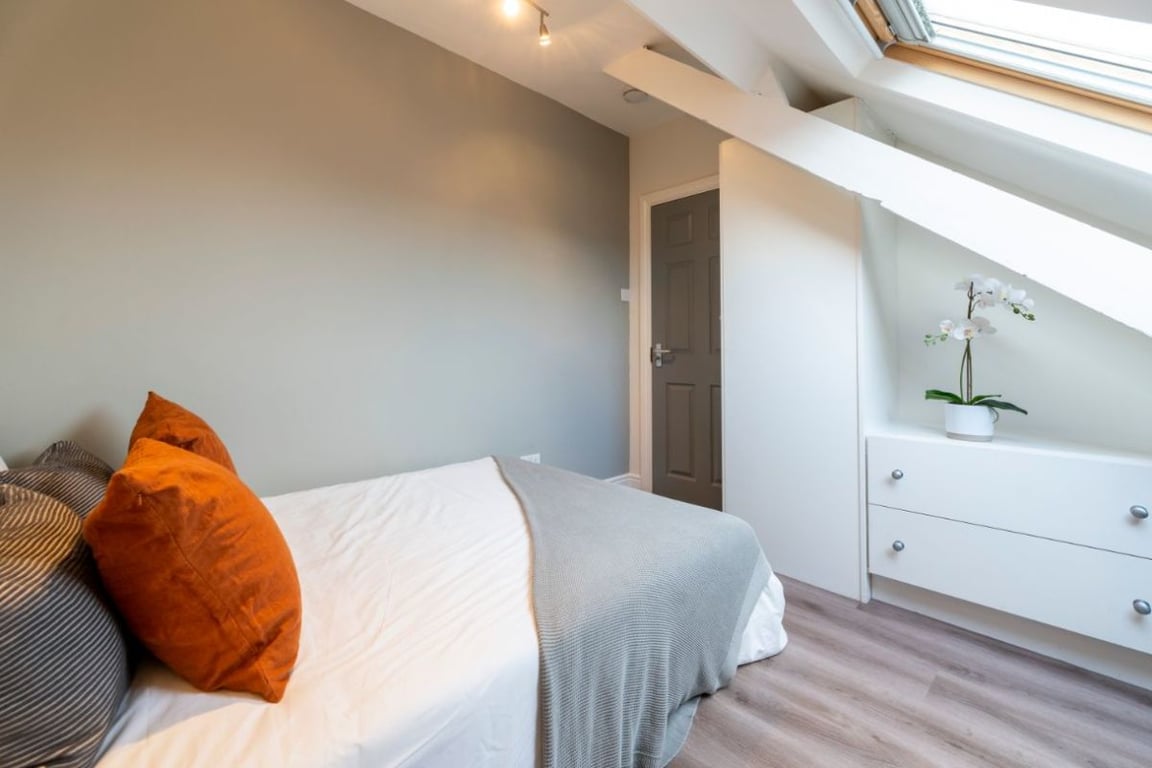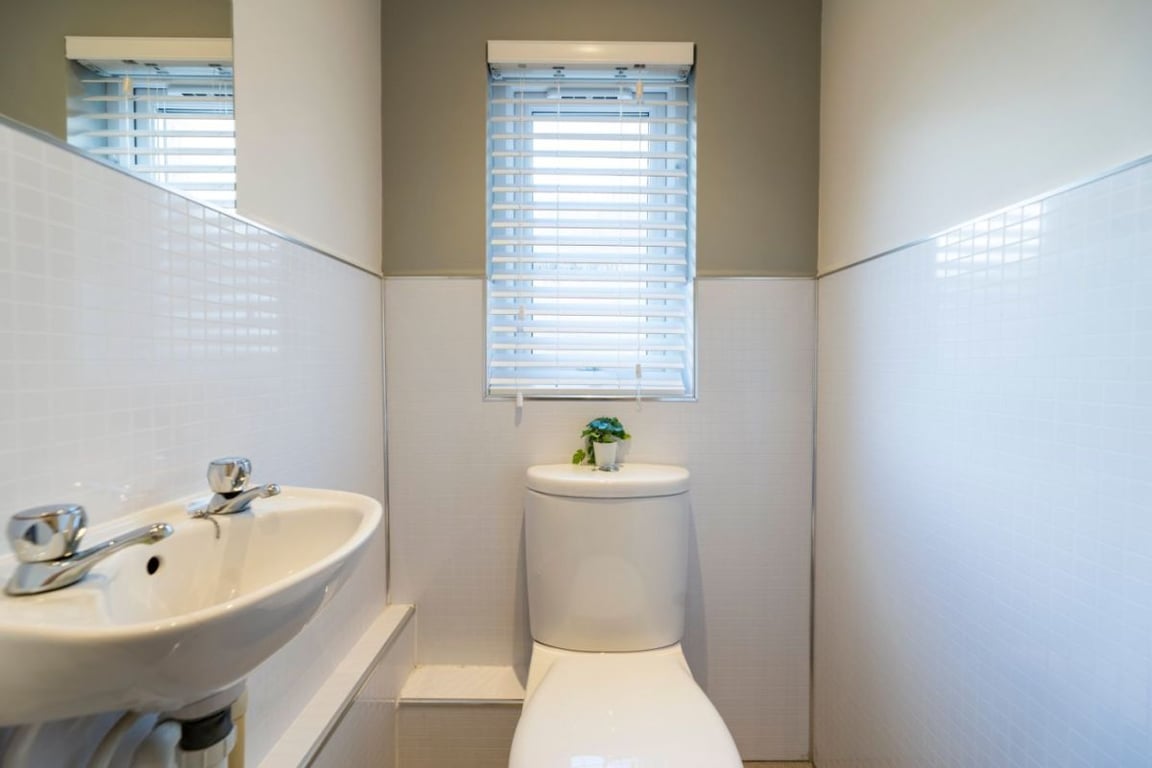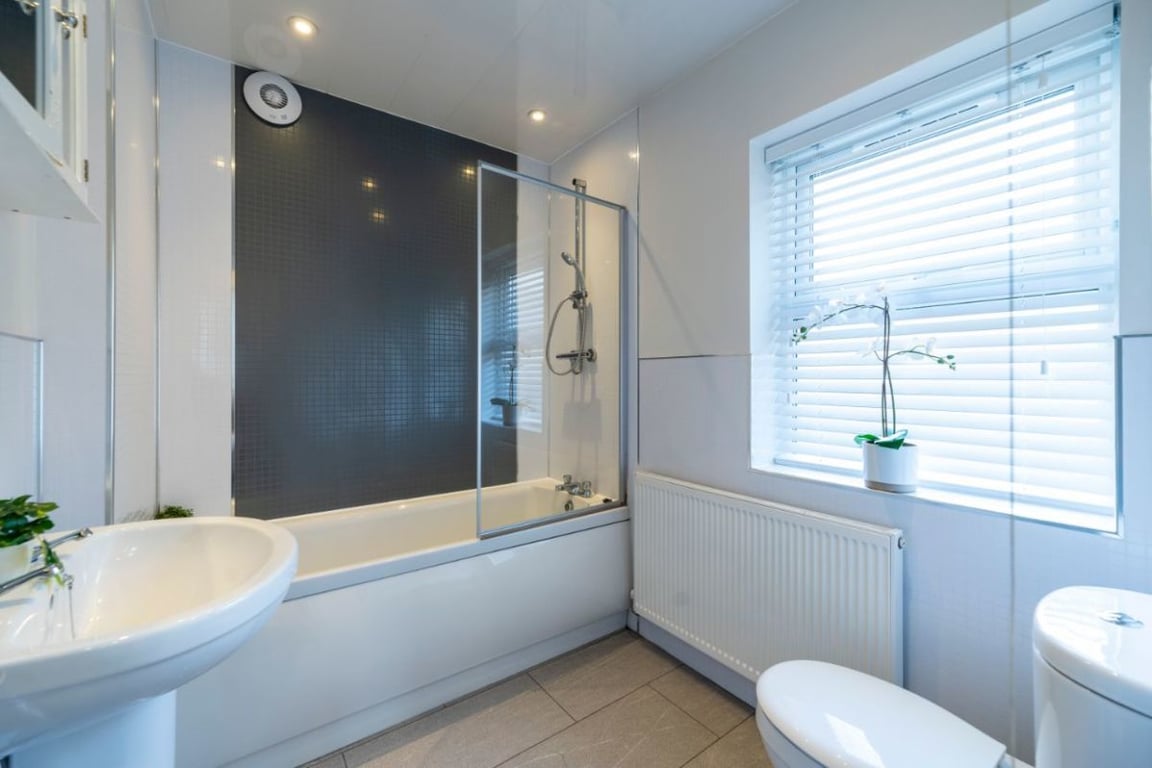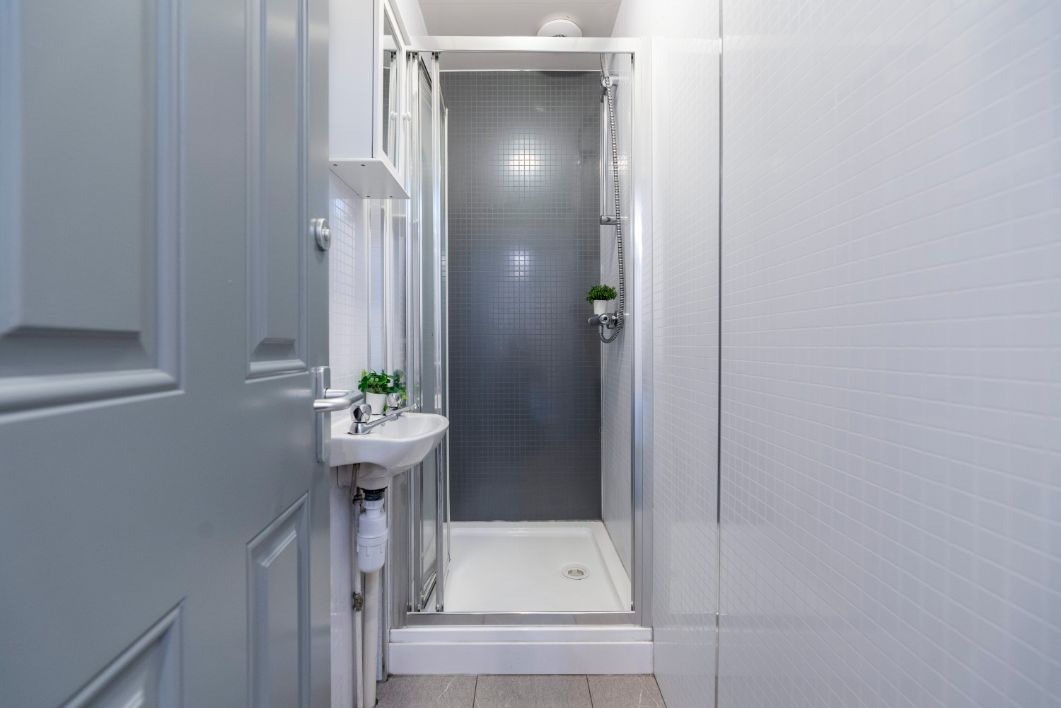 FEATURES
Floorplan & EPC
DESCRIPTION
Dishwasher
Flat Screen TV
Bedroom TVs
Wi-Fi
Washer
Dishwasher
Flat Screen TV
Bedroom TVs
Wi-Fi
Washer
Property Information
107 Cardigan Terrace, located in the highly sought-after Heaton area of Newcastle is a great 6 bedroom property ideal for 2nd or 3rd year students. 107 Cardigan Terrace has 6 completely furnished bedrooms with double beds, desks, chairs and lots of storage for your belongings. This spacious 6 bedroom property also offers extremely generous communal spaces including, a large kitchen with the most modern appliances and a dining table for shared meals, a large lounge complete with a large flat screen television and super comfortable seating, making this a great social space to enjoy with your housemates and friends. Living in 107 Cardigan Terrace ensures you will have a property with a comfortable and well-equipped bedroom to study and rest, plus unbeatable communal spaces to socialise and relax in after a hard day on campus. Located in the Heaton area of Newcastle, 107 Cardigan Terrace is well located for students at both The University of Northumbria and Newcastle University. The property is only 28 minutes by foot to The University of Northumbria and just a 35 -minute walk to Newcastle University.
Make an Enquiry / Book a Viewing
107 Cardigan Terrace, NE6 5HS
0 of 6 Available
House
This crib has been taken for 2024/25. Please join the waiting list.
Join Waiting List
This information is for Summer / Autumn 2024