Ten things every Huddersfield Student MUST do
By Student Cribs | January 19, 2018
Although Huddersfield is home to almost 20,000 students, it is also immensely rich in history. Filled with Victorian architecture, home to the birthplace of the Rugby league and host to the world's largest contemporary and music festival, Huddersfield really does have it all.
With so much to do, it's always hard to narrow it down! So, to help you out, we've compiled a list of our top 10 things that we think every Huddersfield student must do, to make sure that you make the most of this incredible city.
1. Castle Hill
You definitely cannot go to Huddersfield without spotting the Queen Victoria tower, built in 1899 and situated on Castle Hill, the perfect summer BBQ spot for students. You can even climb up the 305 meters of the tower to take in the breathtaking 360 panorama views – it may seem like a long way but it's so worth it!
2. Bar Maroc
Bar Maroc is a fun, exotic restaurant and something a bit different to your normal uni meals out! It's a Moroccan style pub where you can sit and relax while having anything from some mint tea, Moroccan tagine or a pizza and a pint with friends.
3. Live Escape
Escape Rooms are the latest trend that everyone is talking about(and a great activity to do with friends)! Fancy being locked in a room and having to solve the clues in order to escape? Then Live Escape is for you! There are two different rooms (Underground and Prison breakout), so how long will it take you to escape?
With 500 acres of historic parkland, 5 indoor galleries, a stylish shop, a restaurant and one of the best views in the north… Where else would you spend your weekend? Yorkshire Sculpture Park is a great way to escape the hustle and bustle of busy uni life and get lost amongst some funny faces (of statues).
Performance, classic drama, award-winning dance and even some comedy… If you want to see a show, this is definitely the place to go!
6. Dance during the Marsden Jazz Festival
If you're in Huddersfield during October then you should go to the Marsden Jazz Festival (12th – 14th October), it's definitely not one to miss! It has more than 100 events, 25 venues and even a street parade!
Om is one of the best restaurant in town! With brunches, healthy food and yoga classes, it is literally heaven and it's not even that expensive! What better way to keep up your New Year's Resolutions than taking a break from take away pizzas and alcohol at uni and spending the day at Om.
8. Have a crafted beer at The Magic Rock Tap
The Magic Rock Tap is the perfect place to escape to and relax after a busy day on campus! (and where better to meet your friends than at the most famous pub in Huddersfield?). They even brew their own beers (the Magic Rock beers) and won the street food award in 2017.
9. Take a walk around the lake at Greened park
Greenhead park is only a 10 min walk from Huddersfield's centre, and the only place to spend the weekends in the summer! You can play tennis, relax, play basketball, have a picnic or even just take in the beautiful surroundings.
10. Watch the Giants R.L.F.C playing
Rugby fan? Since Huddersfield is the birthplace of rugby, you can't possibly finish your 3 years at uni without watching a match at the famous stadium!!!
These are just 10 things that we think you should definitely try but there are so many things to do in Huddersfield and you need to make the most of them! Let us know what you think of our 10 places and tell us more about YOUR hidden gems!
! Want to write articles for Student Cribs (and get paid for it!)? Please fill in this short form !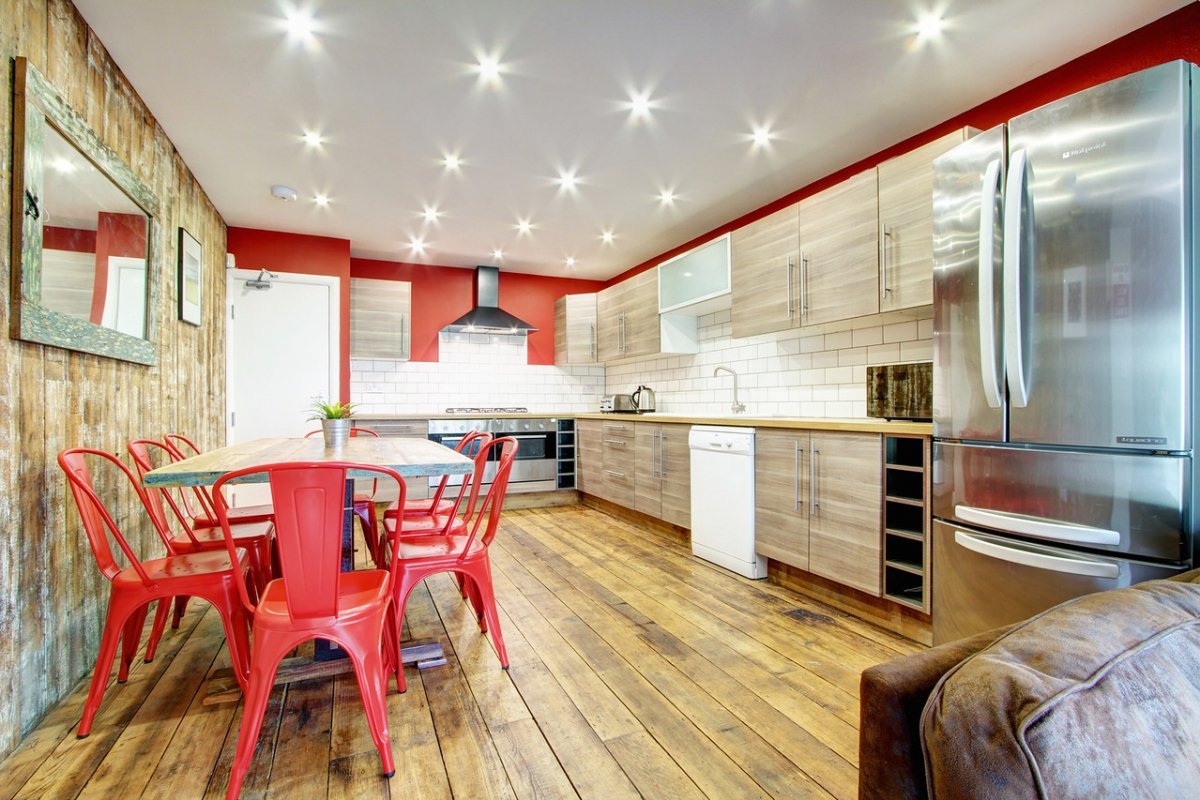 Looking for a place to live next year?
Check out our amazing student houses and make an enquiry before you're too late!