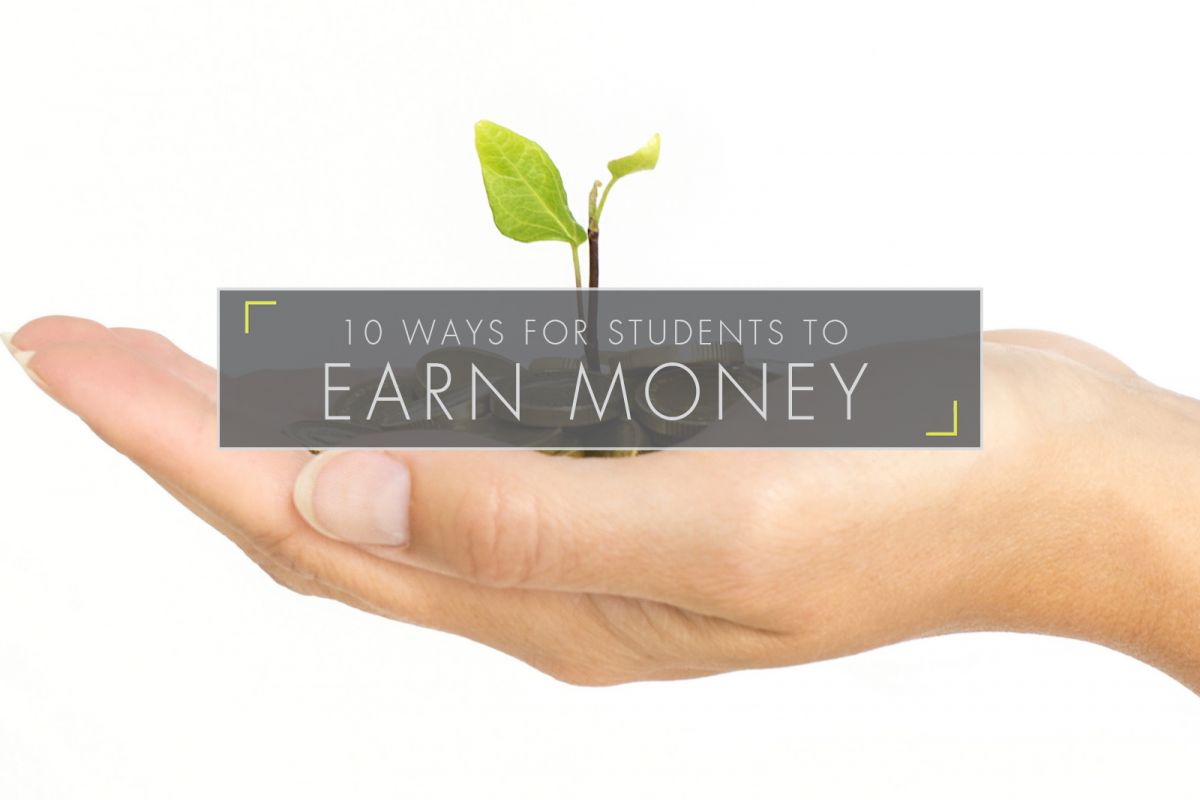 10 Ways For Students To Earn Money
By Student Cribs | June 16, 2022 |
Reading Time: 5 minutes
Want a bit of extra cash without too much commitment? There are so many ways students can do it not even needing to move from their sofa. We have put together an eclectic list of different ways to earn money.
1. Become a babysitter
An easy way to earn a bit of cash is to babysit, and all you have to do is watch TV ! Try and find someone with young children near to you ( as you don't want to spend your earnings on your transport fare!) who is looking for a babysitter. Usually the rate is £8-10 an hour so you can earn a lot in one evening just by doing what you would normally do!
2. Sell old clothes on depop
Selling your old clothes can rake in huge amounts of money. People are always looking for different clothes so all you have to do is set up an account, upload a photo of your clothes and wait for a bite! Make sure you set a postage cost otherwise you will have to pay for it.
3. Sign up to take surveys
Signing up to take surveys online is a great way to make some money. Lots of companies always need consumers to take their surveys as they are testing out new products or websites. You can earn around £4 per survey.
4. Get a part time job
This is one of the easiest ways to earn a steady flow of income as a student as you know you are guaranteed to be paid! Try to look online for job vacancies in your local area, this is not only a good way to service your debts but also you can gain some highly regarded work experience.
5. Become a Tutor

Around the exam season for GCSE students or A level students, people are always looking for a tutor. Why not sell your knowledge by teaching students what you know.
6. Sign up as an extra on a film or TV set
This is a really fun way to earn a bit of extra cash. If you're interested in acting then this is a good start to get some experience of what it's like to be on a set, or even if you are just interested in film. Be aware of fraudsters who can ask you for a fee on set or a paid photo portfolio.
7. Take city tours
If you're in a city full of history then tourists will most likely want to take a tour of it. It's a great way to get to know the city you're in while earning. And what's great is the more people you take on the tour the more money you will earn!
8. Publish a Kindle book
If you're into writing then this one is definitely for you! You can write and publish a book on kindle and then sell it. You will get 70% of the profit! Also what is really good about selling it on Amazon is that they have a large market, so hopefully you will sell lots of copies of your books.
9. Dog walker
Most students are relatively free during the day which is perfect for people who want their dog to be walked while they are out for the day. It's a very good way to get some exercise while looking after a cute fury animal.
10. Buy and sell Domain names
A website name is known as a domain. You can register a website name on the internet for around £2. Then if someone wants your name you can sell it for a premium! They can go for £1000's. Treat it as a low-risk broker practice.
Thinking about where to live next year?
Check out our amazing student houses in major UK uni towns.
Make an enquiry before they are all taken off the market!